Flood: One year later: Part IV
Faces of the floods: NAPA Auto Parts owners Kaylene and BJ Edwards
'Businesses around town felt like we were just pulling out of COVID, and now this'
November 19, 2022 at 5:20 a.m.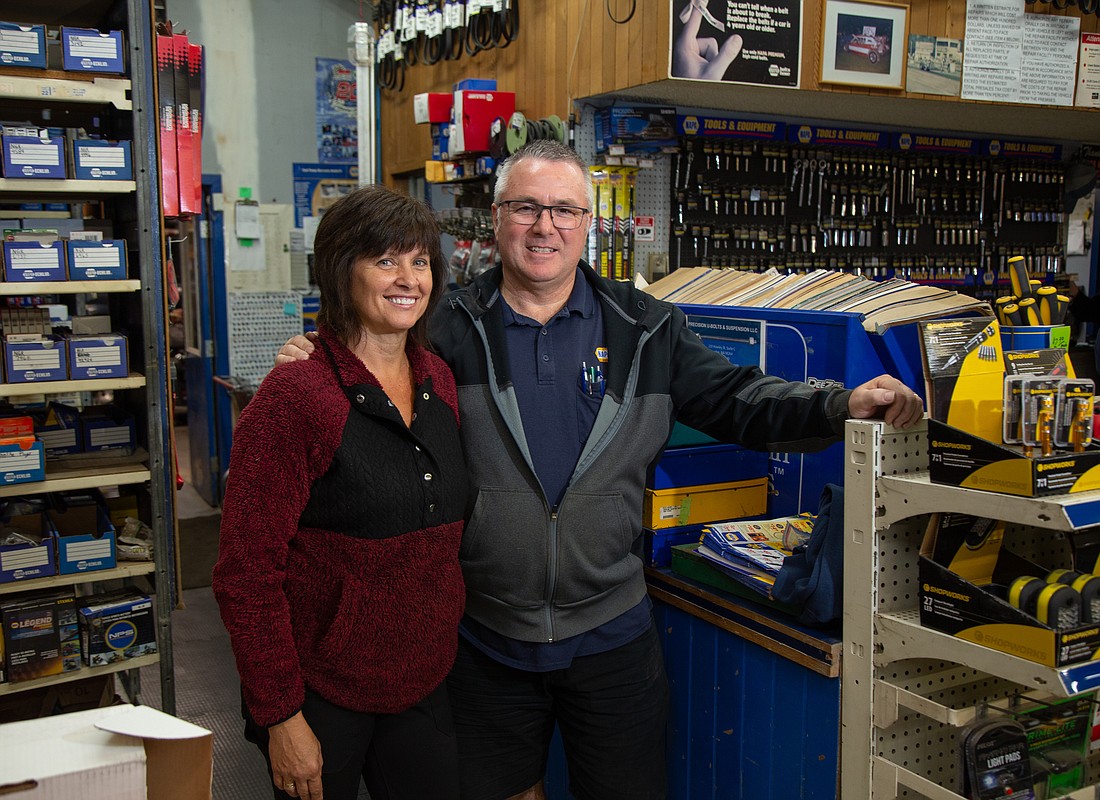 ---
---
Editor's note: Flood: One year later is a multipart series exploring how the devastating November 2021 flooding changed the lives of Whatcom County and Skagit County residents, as well as bodies of government, over the past year. From farmers to mayors, the historic flooding led to economic challenges, developing plans for the future and preparative measures. Today's stories highlight some of the faces of the floods — a homeowner, a mayor, a search and rescue chairman and business owners.
On the morning of Nov. 15, 2021, after a restless night of checking flood markers, Kaylene and BJ Edwards went to check on NAPA Auto Parts, the store they own in Sumas.   
"It was overwhelmingly depressing to the point that we just walked back out," Kaylene, 56, recalled. "We knew there'd be a few feet of water in here. But to actually see it — it was overwhelming."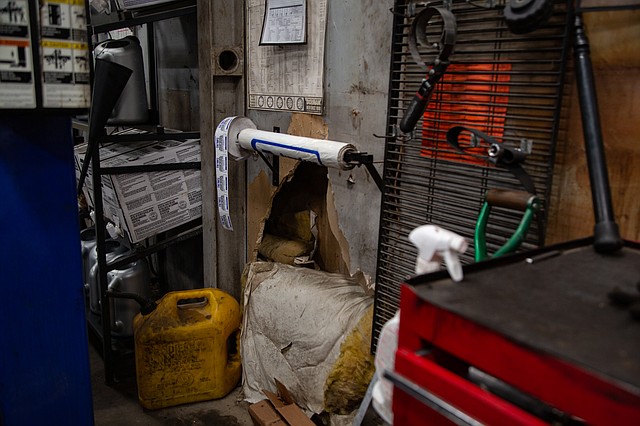 Back at their home, just two blocks from the store, they saw merchandise floating past their windows. Kaylene rode a jet ski back to the store and found the current had forced open a door.  Employees had prepared the store as best they could  — setting merchandise 2 feet up — but it wasn't enough. 
"No one had any idea [the flood] would be the way it was. Not Everson, not Sumas, not Canada," Kaylene added. "Businesses around town felt like we were just pulling out of COVID, and now this." 
Not only did they lose products, they lost employees who moved after the floods, BJ said. To this day, they are recovering from the magnitude of loss, but the couple still consider themselves lucky.  
"The tragedy is, we've lost neighbors, neighbors have lost houses. Financially, we were hit terribly hard, but family-wise, we were fine," said BJ, 59.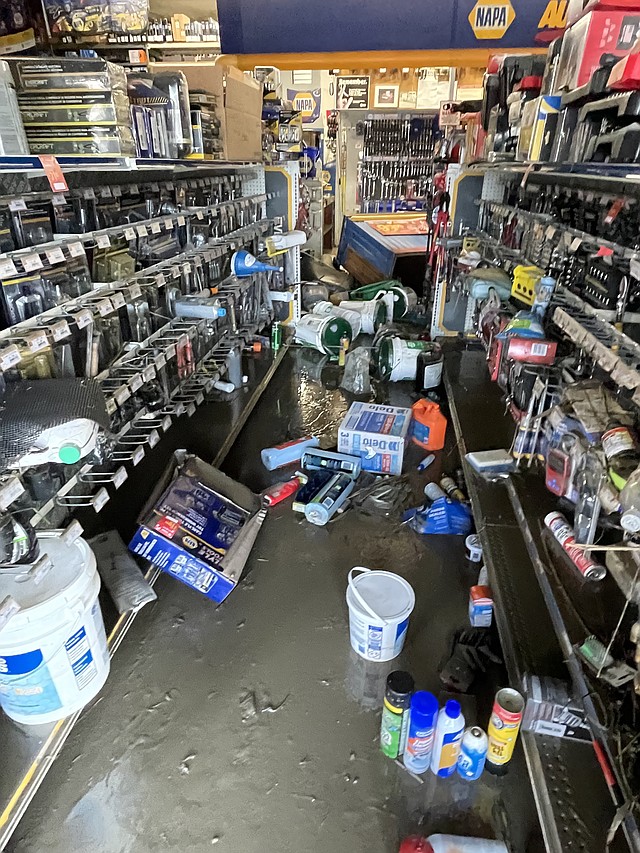 The days after the flooding were a testament to the power of community.
"I didn't cook for a month. We'd be down here working and somebody would knock on the door with a bag full of food from Buffalo [Wild] Wings," Kaylene said. 
As flood season begins this year, anxiety riddles the town, Kaylene said.
"It permeates every single thought of every single day, but that is because I'm going to do everything I can to be prepared ahead of time so it's not so bad later."
Tomorrow's story takes a look at how the flooding affected farmers in Whatcom and Skagit counties.
---
Series credits
Reporter Audra Anderson is the assignment editor at Cascadia Daily News. She previously worked for Wahpeton Daily News in Wahpeton, North Dakota, as a reporter, then assistant managing editor. There, she honed her reporting, editing and design skills in a small, but capable, newsroom.
Photographer Hailey Hoffman is a visual journalist and education reporter at Cascadia Daily News. She joined the team after two years as a staff photographer for The Astorian on the Oregon Coast and is a graduate of Western Washington University.
Editor Ron Judd is the executive editor at Cascadia Daily News. Judd spent three decades at The Seattle Times, where he covered a broad variety of news beats, wrote several popular columns, traveled the globe to cover the Summer and Winter Olympics, and produced a range of features about Northwest people and culture.