Snow Sports
Skiers rejoice! Mount Baker slated to open Friday
Pass holder day set for Thursday
November 16, 2022 at 5:30 p.m.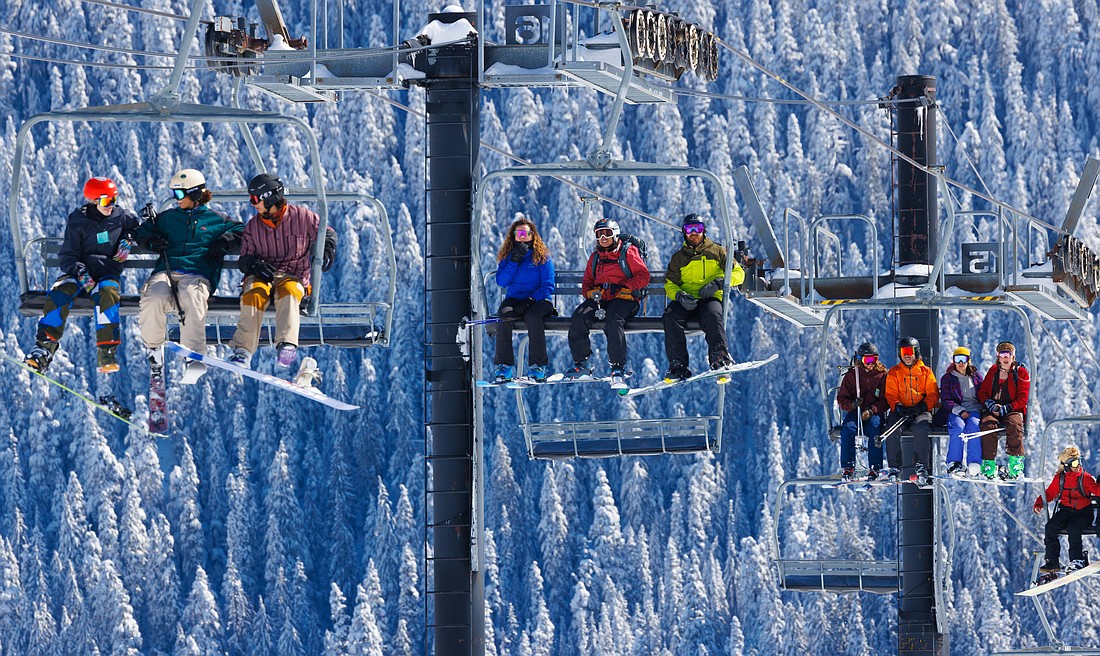 ---
---
With the sudden arrival of winter, Mount Baker Ski Area plans to crank on the ski lifts and let skiers and snowboarders hit the slopes once again on opening day this Friday. Pass holders will have access starting on Thursday. 
"We are stoked to be able to open so early in November!" Amy Trowbridge, the ski area's marketing manager, said in an email. "After such a long, hot summer (and almost no fall) it's going to be great to get back to the mountains and the snow."
The Whatcom County ski hill has accumulated 46 inches of snow since Oct. 21, allowing for a slightly early opening, Trowbridge said. Last year, Mount Baker Ski Area opened on Dec. 14, which was later than its typical Thanksgiving-week opening.
The ski area, however, got a large dump of snow a week and a half ago and not much since.
"We're still sitting with a decent amount to operate main runs only," ski area manager Duncan Howat said in a Nov. 16 video. "We're going to be in limited operations starting tomorrow with pass holders only. Then, we go into anybody Friday, and then we'll look at our operation and maybe we'll expand a little bit." 
Chairs 1 to 6 will be open and the main beginner and intermediate runs groomed. Advanced runs won't be groomed and many steeper runs are to remain closed for the time being.
Operations will primarily be run out of the Heather Meadows Base Area. The Raven Hut will be open for grab-and-go orders, and White Salmon will be closed for the first two days, and might open over the weekend, according to the Mount Baker Ski Area website. 
Trowbridge advises that skiers and snowboarders monitor the website before heading up to the hill. 
"This early in the season in particular, operations can change rapidly depending on conditions, weather and other unforeseen circumstances," Trowbridge said.
The ski area will see mostly clear weather with temperatures in the 20s and 30s through the weekend with a slight chance of snow starting Sunday, according to the National Weather Service.
Trowbridge said the ski area has already hired and trained a full crew to run operations for this winter season. 
The Washington State Department of Transportation is "aggressively recruiting" staff to operate snow plows and do other winter maintenance on Mount Baker Highway, said RB McKeon, the public information officer for WSDOT Whatcom, Skagit and San Juan Island counties. 
The department said it has sufficient staff to keep the highway open, but if a crew got sick or was unable to operate for other reasons, the department would have to borrow crews from different areas in the state. 
"We have enough staff to meet the public's expectation," McKeon said. "What we don't have is the extra staff to go above and beyond that."
McKeon advises that Mount Baker Highway travelers use online resources like the WSDOT website and cameras to "be prepared for those unexpected closures. Have that emergency car kit, a blanket and maybe a crossword puzzle."