Swim
Blaine's Hailey Ferrell captures first state swim title in program history
Whatcom County schools turn in six top eight performances
November 14, 2022 at 6:22 p.m.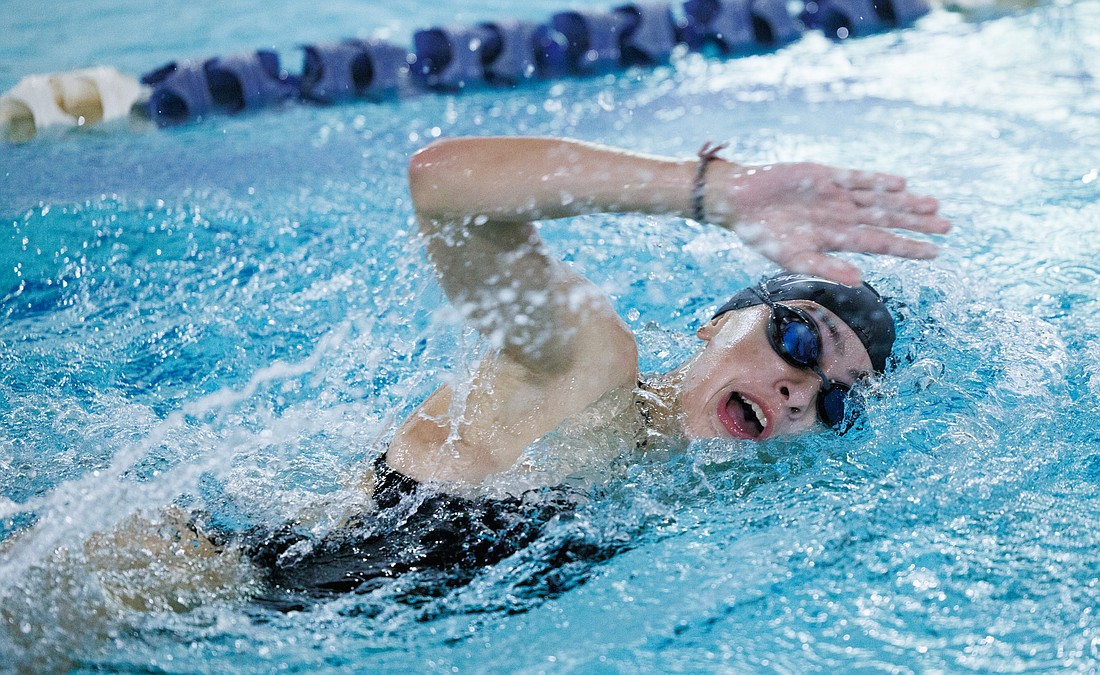 ---
---
With five schools sending swimmers to compete in 12 events at the 1A/2A girls state swim meet in the King County Aquatic Center Nov. 10–12, there was a good chance some hardware would be returning to Whatcom County. 
Six top-eight finishes were highlighted by a state championship medal for Blaine freshman Hailey Ferrell in the 500-yard freestyle, finishing two seconds ahead of second place with a finals time of 5:25.01. Ferrell shaved 10 seconds off her preliminary race time from a day earlier when she had placed sixth.
"The 500 [freestyle] was the biggest comeback race I think I have seen in a long time. Hailey went out fast and never stopped," Blaine coach Julia Landon said. "When she touched the wall, the look of shock will remain in our brains forever."
Ferrell also placed third in the 50-yard freestyle finals with her time of 24.90 seconds.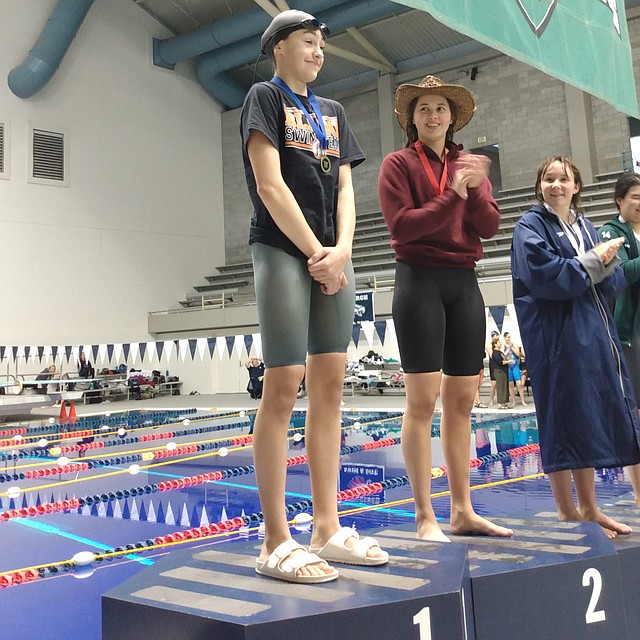 Each of the five county schools finished within the top 30 of the 42 total teams present at the meet. Squalicum captured the highest placement at 12th with a team score of 61. Sehome (52) finished 16th, while Blaine (36) took 20th, Lynden (19) finished 26th and Bellingham (15) came in at 29th.
Squalicum had three top-eight finishes — one in the 200-yard freestyle relay and two in individual events. The Storm's relay team of Amelia Balogh, Michaela Lemcke, Mars Molina and Mackenzie Millican finished eighth with a time of 1:50.68.
"It was a great meet to watch," said Squalicum coach Randy Elsner. "I was happy to see Squalicum's 200-free relay sneak into the top eight on Friday to put us in the A final."
Balogh also finished eighth in the 50-yard freestyle finals — five spots behind Ferrell — with her time of 26.39 seconds. Squalicum's Kenna Anderson captured eighth in the 1-meter diving competition following her score of 229.45.
Sehome's 400-yard freestyle relay team of Kateryna Isakova, Addi Getz, Jaeli Tilley and Luna Lee squeezed into the final top eight spot with a 4:05.37 finals time. The Mariners' best individual performance was a ninth-place time of 1:05.26 by Lee in the 100-yard backstroke, which was the top spot in the B final.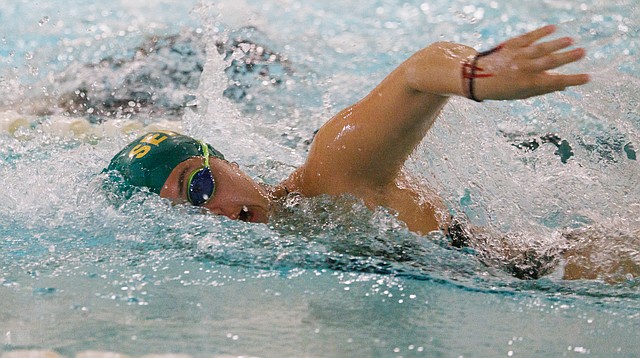 Lynden and Bellingham did not have any podium placers, but each recorded some solid placements.
The Bayhawks were led by Mia Eide's strong individual swims in both the 200-yard freestyle and 100-yard breaststroke. Eide took 11th in the freestyle with her finals time of 2:09.58, shaving nearly two seconds off her top preliminary finish. She came in 12th in the breaststroke, clocking a 1:14.61.
Lynden's Breanna Bogard had solid placements in the 500-yard freestyle and 100-yard breaststroke. She took the top spot in the B finals for the breaststroke with a 1:12.99, and finished 13th in the freestyle with a time of 5:48.22.
"I just want to add that we are so proud of all of the teams in our conference for their outstanding performance and the constant support of each other," Landon said. "We are grateful to be part of such a supportive swim community."
Full results from the girls swim and dive state meets can be found on the Washington Interscholastic Activities Association website.