Soccer
Western women's soccer advances to West Regional Final
Vikings punch ticket to seventh-straight West Regional Final with 1-0 win
November 12, 2022 at 8:08 p.m.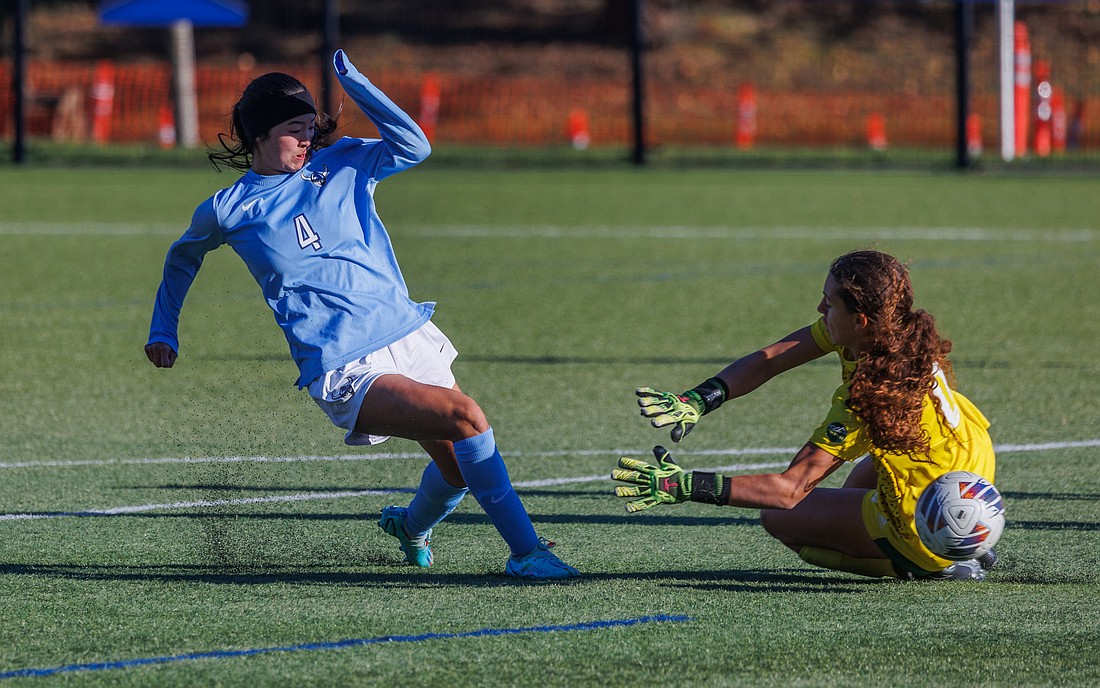 ---
---
Western Washington University women's soccer gutted out a 1-0 victory over Point Loma Nazarene University at Harrington Field on Saturday, advancing to the third round of the NCAA Division II Championships.  
The second-seeded Vikings will enter their seventh-consecutive West Regional Final at Harrington Field next week against Concordia University.  
"It was a hard-fought match," Travis Connell said. "Both teams were fantastic today, which is really what we expected. You have to give a ton of credit to Point Loma, they were very prepared, they played with a ton of heart and intensity, and had great, great tactics. It took everything we had to get this result." 
Point Loma's midfield and back line stifled Western's usually potent attack for the majority of the first half. Possession in the first half split 51-49 in Western's favor, but the Vikings were unable to make any meaningful attacks.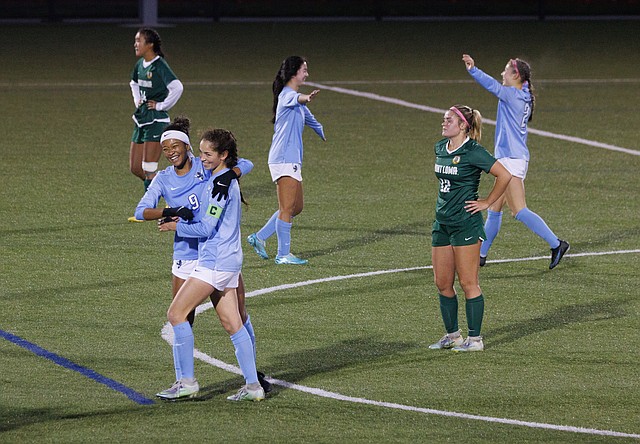 It wasn't until the 49th minute that Western was finally able to break the dam of Point Loma's stout defense. On a beautifully placed cross, freshman forward Claire Potter headed the ball across the 6-yard box to the waiting junior forward Estera Levinte, who tapped a left-footed volley into the net, bulldozing the keeper in a half-fall breaking maneuver and half-celebration.  
Levinte, who has pestered opposing defenses all season with seven goals and six assists, along with Potter and senior Dayana Diaz, started the second half aggressively pressing the Point Loma back line. The full-pitch press worked, and Levinte's goal broke a 400-minute-long shutout streak for Point Loma that encompassed six games.  
From senior goalkeeper Claire Henninger's perspective, Saturday night's shutout win wouldn't have been possible without the defensive effort from the entire team.  
"The back line gets all the credit, but also all 10 players ahead of me. The way we defend starts with our center forward, literally, so all the credit goes to them," senior goalkeeper Claire Henninger said. "Very proud of the back line, very proud of each one of them.Great composure today, so I'm really happy about it."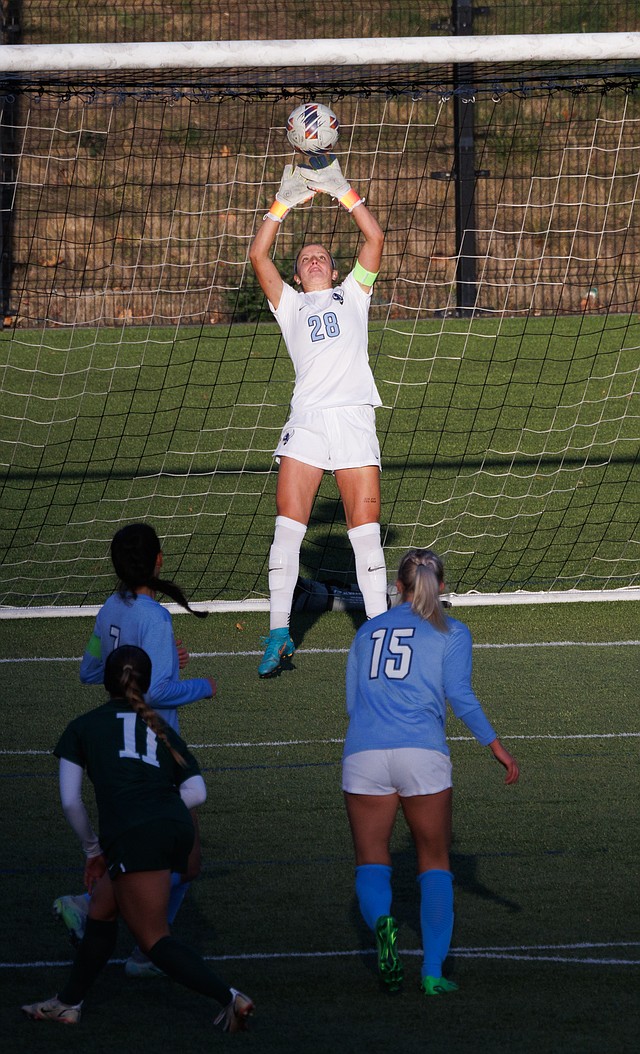 Western controlled the remainder of the game with good possession in the midfield and defensive thirds, but Point Loma came close to tying on multiple occasions. The clock proved to be Western's friend, and the visiting Sea Lions, who finish the season a formidable 13-3-4, couldn't find an equalizer to send the game into overtime.  
"It's always a great day to play at Harrington," Henninger said. "We love playing at home, we love our fans, we love the crowd that comes out to support us and it's just great to get the victory here." 
After fifth-seeded Concordia University upset top-seeded University of Hawaii Hilo in a 2-1 overtime win Saturday immediately following Western's victory, the higher-seeded Vikings will again host an NCAA tournament match. 
WWU's West Regional Final will be held at Harrington Field on Saturday, Nov. 19 against Concordia University. Connell said the home-field advantage will be appreciated after Saturday night's nail-biter.  
"The fans really motivated us, pushed us, lifted us up and we needed it today," Connell said. "We're really thankful for them."