Cross Country
Whatcom XC teams bring home 3 state titles
Zack Munson takes 2A boys race; Bellingham boys, Sehome girls win team championships
November 7, 2022 at 5:48 p.m.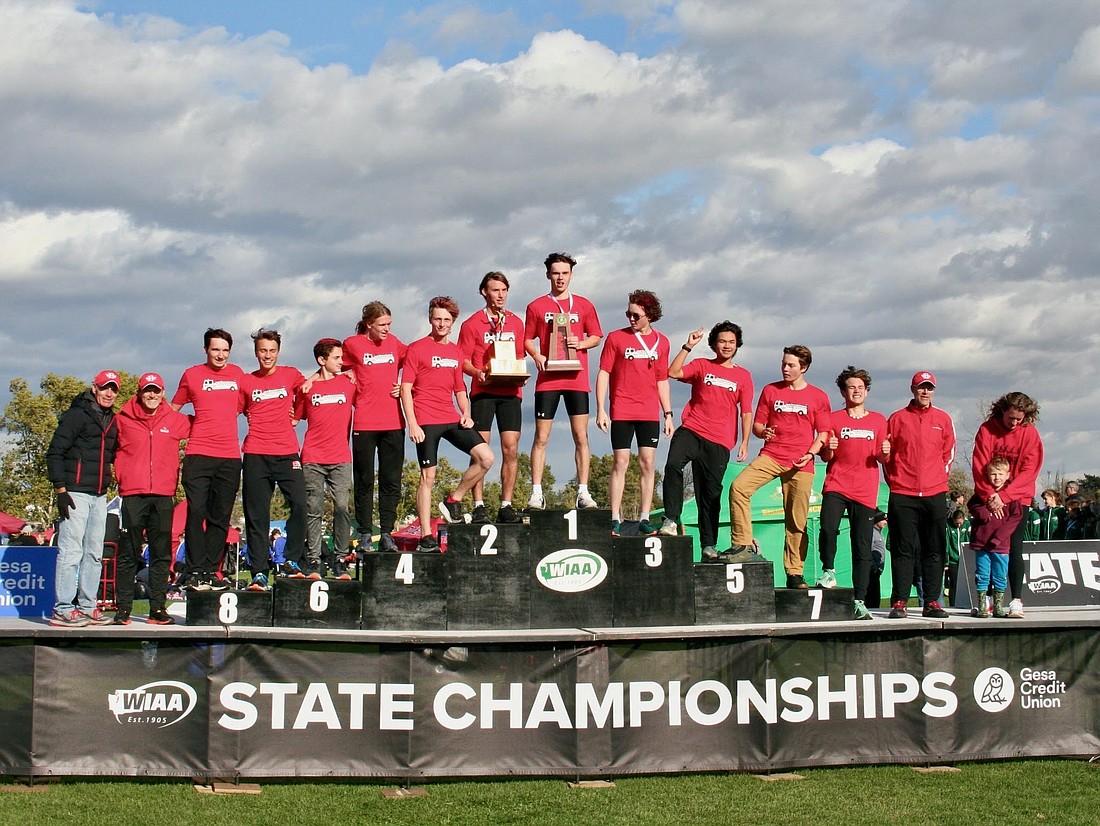 ---
---
Whatcom County cross country teams did it again.
In addition to many high placers, county schools brought home one individual championship and two team titles from the state cross country meet at Sun Willows Golf Course in Pasco on Nov. 5.
Eight schools sent runners, and four sent full teams. Sehome, Bellingham and Meridian each sent a full boys and girls team.
Class 1A
Meridian, Lynden Christian and Mount Baker were represented at the 1A state championship races.
LC's Andrew Luce emerged as the top runner among the three schools, finishing second in the 1A boys 5,000-meter race out of 154 runners with his time of 16:10.40.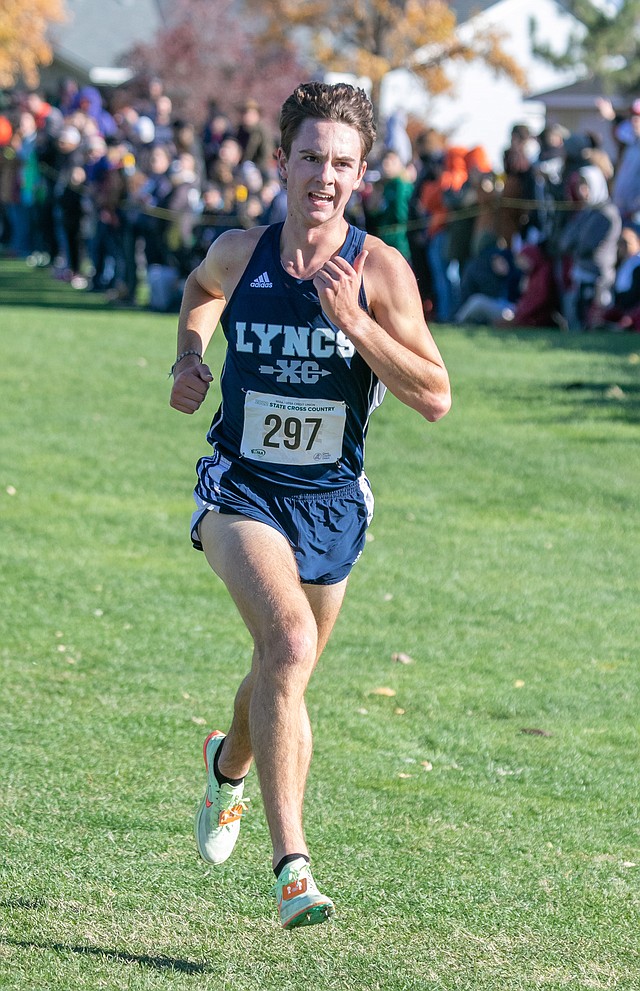 Meridian's boys team finished seventh with a team score of 165. Braxton Ashmore (17:43.40) led the way for the Trojans, finishing 27th. Nolan Jacoby was a few places behind in 31st with his time of 17:47.30. 
The Trojans' girls crew finished 12th overall as a team, led by Logan Ignacio who took 16th out of 154 runners with a time of 20:22.20.
Mount Baker did not send any full teams, but the Mountaineers' Jorey Johnson (18:12.00) finished 51st in the boys race and Erica Cook (23:38.70) took 108th in the girls race.
Class 2A
Bellingham schools one-upped their performance from a year ago. At the 2021 2A state meet, the Sehome girls and Squalicum boys captured 2A state championships. The Sehome boys finished third behind Squalicum and Bellingham came in fourth. 
This year, they captured all three of the top spots on the boys side, with Bellingham taking the title, and the Sehome girls repeating as champions.
Sehome's Zack Munson (15:37.00) won the individual boys 2A state championship, proving once again that he is by far the fastest in the state within the classification by completing the race nearly 20 seconds ahead of the second-place finisher.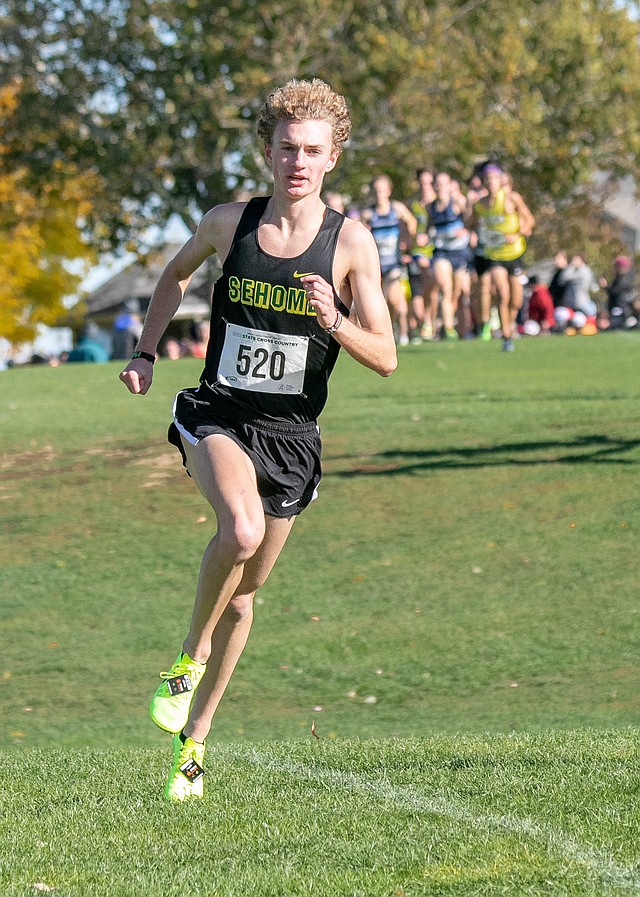 Bellingham's boys team won the 2A state championship with a team score of 86. It was head coach Bill McClement's first team title in his 22 years at Bellingham and 34 total years of coaching high school cross country.
"First of all, the kids carried it out," McClement said. "I'm glad it happened, but for me, personally, I would have been fine. I'm glad it happened for them."
It was also the first cross country title in Bellingham's 85-year history.
"It's a blessing to be able to work with such a wonderful group of students," he added.
William Giesen led the Bayhawks' boys team with his eighth-place finish, clocking in at 16:32.30. Quinn Hartsoch (16:41.60) finished 14th and Paden Loveland (16:42.10) was right behind him in 15th. Caleb Guthrie and Jasper Roper each also finished in the top 30 for the Bayhawks.
The Bellingham girls team took fifth with a score of 186, and were led by a 10th-place finish from Zaya Smith, who crossed the line at 19:40.30. Grace Friesen and Gillian Spilker each finished just inside the top 60.
Sehome's girls won the team title with a score of 54, capturing the Mariners' second-straight 2A state championship. Sehome girls have the most team titles in state history with 12.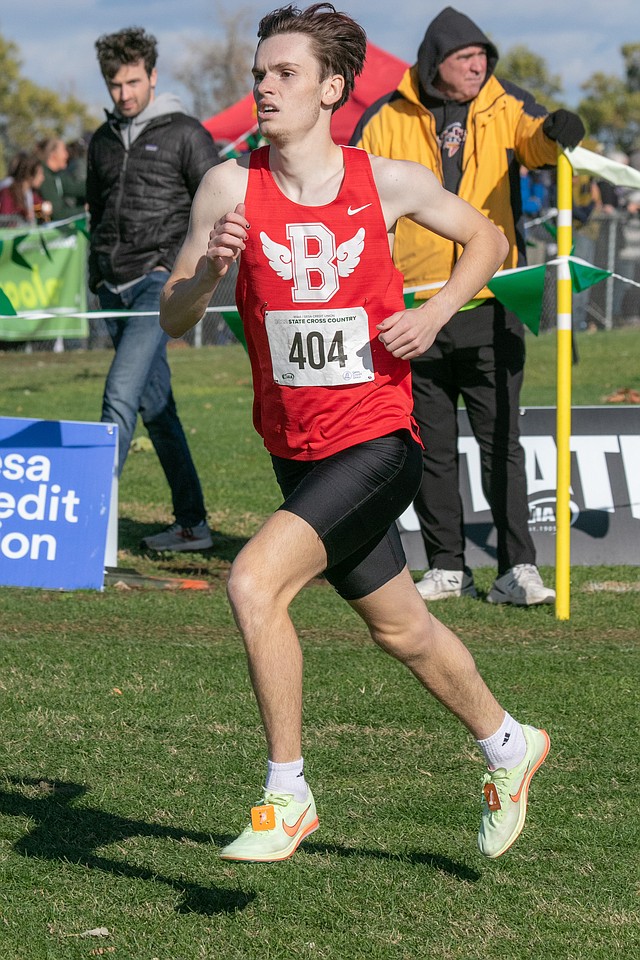 "I'm just really proud of the girls," Sehome coach Kevin Ryan said. "In back-to-back years, they completely bought into what we were doing and they followed the plan throughout the season."
The Mariners girls had all seven runners finish within the top 40. Julie Gill led the way in seventh, posting a time of 19:25.00. Abby Rusk (19:49.20) took 14th, Sydney Harri (19:56.50) finished 16th and Evelyn Buetow (19:59.40) came in 19th to round out the top 20 finishers.
Marcella Leita finished 22nd with her time of 20:11.50, and Kaia Szymczak finished 25th, clocking a time of 20:17.40. Alivia Hernandez (20:45.20) squeezed in at 40th.
Sehome boys took second behind Bellingham with a score of 95.
Outside of Munson, Sehome boys had three other finishers inside the top 30. Skyler Gillham took 11th with a time of 16:37.50, while Heath Terry finished 23rd at a time of 16:56.60. Nick Gargano secured 27th, earning a time of 16:59.70.
"The rest of the boys are sophomores and freshmen," Ryan said. "They ran really well for being so young."
Squalicum's boys team finished third, posting a team score of 102. The Storm did not send a full girls team.
Chase Bartlett led the way for Squalicum's boys at 16th, finishing in 16:42.60. Tyler Nielsen (16:47.20), Evan Rush (16:47.50) and Owen Voigt (16:55.40) were close behind in 20th through 22nd, respectively. Emily Bowles (22:29.60) took 101st in the girls race.
Lynden had a few strong finishes as well, with Ella Frerichs finishing 12th by posting a time of 19:45.30 in the girls race. Gage Ellis (17:31.90) finished 48th for the Lions in the boys race. 
Class 3A
Ferndale's Katie Manly finished 108th out of 195 runners in the 3A girls 5,000-meter race with a time of 21:11.40. The Golden Eagles did not have any boys at the meet.