Tennis
Lynden claims first tennis league title
Lions sweep Lakewood 7-0 to earn Northwest Conference title
May 12, 2022 at 3:22 p.m.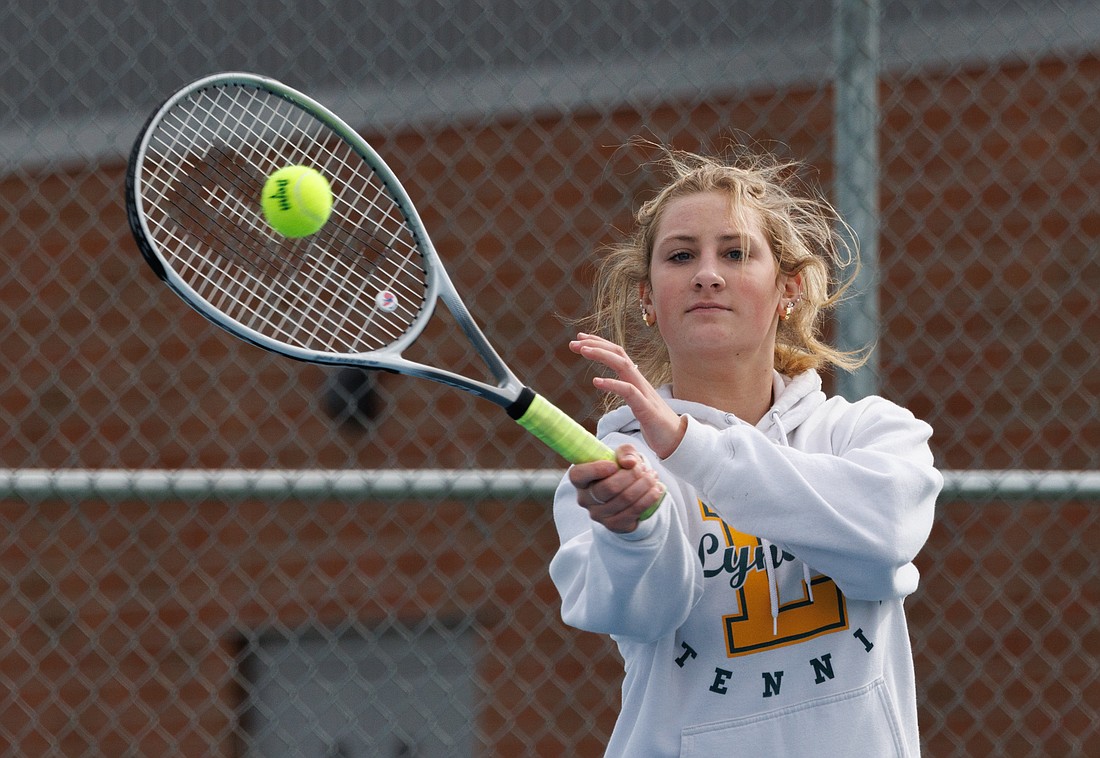 ---
---
LYNDEN — A little bit of history was made Wednesday following the Lynden girls tennis team's 7-0 victory over Lakewood.
The Lions claimed the Northwest Conference title for the first time in school history in boys or girls tennis. 
Lynden entered its match against Lakewood in the driver's seat to secure the league title. The Lions had beaten Bellingham, one of the conference favorites every year, the day before.
Needing a win over the winless Cougars the next day, the Lions dominated, dropping only three games across seven matches to put an official stamp on their league title.
"This team just kept clawing and scratching and never gave up," Lynden coach Trey Ballard said. "So many times I've seen it happen the other way, but it was so exciting to be a part of that."
Ballard, the tennis coach at Lynden for more than 20 years, has his first league title as a coach in more than 40 seasons across boys and girls tennis.
Lynden's Sierra Wyant, Thea Willemsen, Anna Samoukovic and Mariah Baseden all earned singles wins over their Lakewood opponents.
In doubles competition, Adia and Kalanie Newcomb, Grace Rice and Sage Anderson, and Abby Yarovoy and Mya VanderYacht earned wins, completing the sweep of the Cougars.
Anderson said being part of the team to win the first league title in school history is exciting. 
"To be able to be league champs is pretty memorable and an awesome memory for senior year," Anderson said.
Lynden's win against Lakewood also marked the end of the regular season. The Lions will be back in action Friday for the 2A Girls District 1 tournament at Bellingham High School and Sehome High School. The remaining days of the tournament will all be played at Sehome.