Business
Can Birchwood get its grocery store back?
Legal questions cloud group's efforts to replace former Albertsons
June 22, 2022 at 5:40 a.m.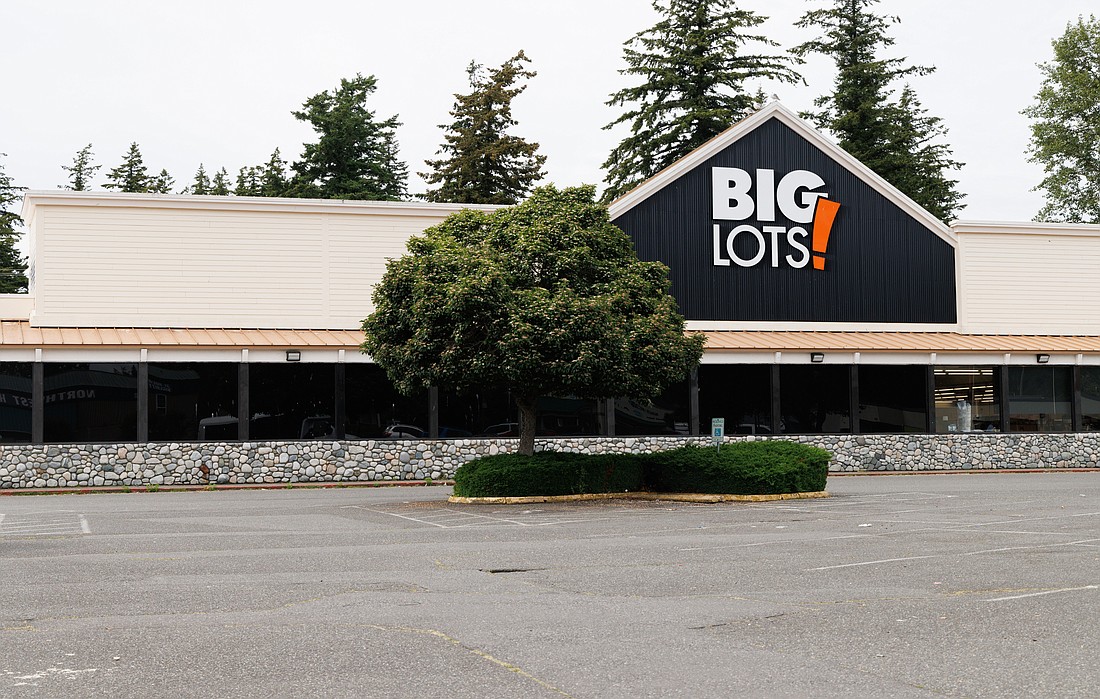 ---
---
When members of the group Birchwood Food Desert Fighters recently learned the old Albertsons location at Birchwood and Northwest avenues had sold again, they saw an opening. Maybe the neighborhood in northwest Bellingham would get a grocery store again.
Unanswered legal questions have cast the group's hopes into doubt.
Birchwood has been without a full-scale grocer since the Albertsons store closed in 2016. The neighborhood immediately became a "food desert" — a low-income community more than a mile from the nearest grocery store. Food Desert Fighters' efforts to get another grocer into the abandoned space at 1650 Birchwood Ave. were thwarted when Albertsons sold the property to a real estate investment firm called GGD Oakdale in 2018 and attached a rider to the deed.
Whatever you put in this building, the rider said, it can't be a grocery store. 
Albertsons was protecting its business interests. The grocery chain did not respond to an interview request, but the language in the deed spells it out: Albertsons didn't want a competitor drawing business away from any of its other stores within a 5-mile radius. (Albertsons also owns Safeway and Haggen.) Grocery stores would be prohibited in that space for 20 years. 
The legal contract keeping a grocery store out of the old Albertsons location only motivated Food Desert Fighters to fight back. The group convinced the Bellingham City Council to pass a ban on real estate contracts that forbid a new owner from siting a grocery store on a property.
A couple months ago, Food Desert Fighters organizer Tina McKim stumbled across what appeared to be good news: The former Albertsons property had sold again. Value Investment Group acquired it from GGD Oakdale for a little more than $4 million in April 2021. The grocery store "non-compete clause" should be gone, McKim said, thanks to the City Council's 2019 ordinance.
While McKim said she was concerned the price signaled that Birchwood was gentrifying — Albertsons had sold the property for only $2 million three years earlier — she thought if her group pulled the right strings with the new owners, she could help bring a grocery store back to Birchwood. 
"We have excitement about this," McKim said June 15. She said she would reach out to Value Investment Group to ask what its intentions were with the property. A Big Lots store has been in that space since 2019.
"Hopefully we can work together with them," she said.
Again, Food Desert Fighters' plans were thrown off track. Language barring a grocer from the old Albertsons site was tucked into the bottom of the deed that went with the 2021 sale. The deed doesn't say anything explicit about grocery stores; it only points back to the 2018 documents.
Those original documents said the use restriction, sometimes referred to as a restrictive covenant, would "run with the land." In other words, it would apply to all future owners until it expired in 2038.
"It's heartbreaking and infuriating that this is still in the [deed]," McKim said. "This wasn't supposed to happen."
Property owner Value Investment Group did not reply to a request for comment.
McKim put out a call on the Food Desert Fighters' Facebook page on June 17, asking supporters to contact the mayor and City Council to remedy what she perceives as a violation of the council's 2019 ordinance.
"The City Council MUST act immediately to invalidate these cruel clauses and bring grocery access back to the neighborhood," McKim wrote on Facebook.
Council members contacted for this story said the matter is out of their hands. 
"I don't think there's a single City Council member that wants Birchwood to be a food desert," councilor Dan Hammill said. "That's not acceptable at all." Even so, Hammill added, the council has no authority over a contract between two private parties.
Council member Michael Lilliquist agreed.
"Keep in mind that the city is not a party to the contract, and so we probably lack legal standing to dispute the matter," Lilliquist said in an email.
But is the contract valid?
"I do not know," Lilliquist said. "I think it is a matter of legal opinion. … Is it the same covenant still in effect, or a new covenant? You'd need to talk to a lawyer!"
Birchwood Food Desert Fighters talked to a lawyer a few years ago, but the group was told it had no legal standing.
"Only a grocer wanting to set up a grocery store in the space did," McKim said. "We'll try again, now that the ordinance is in place, but I worry that we'll be told the same."
"I guess this will be the ordinance's first real test," McKim added. "Ordinary people will keep suffering the consequences of loopholes and corporate greed in the meantime."