Baseball
Former Lynden baseball stars return to Whatcom County
Trevin Hope, Payton Robertson and Carter Parcher playing with the Bellingham Bells
June 17, 2022 at 5:05 a.m.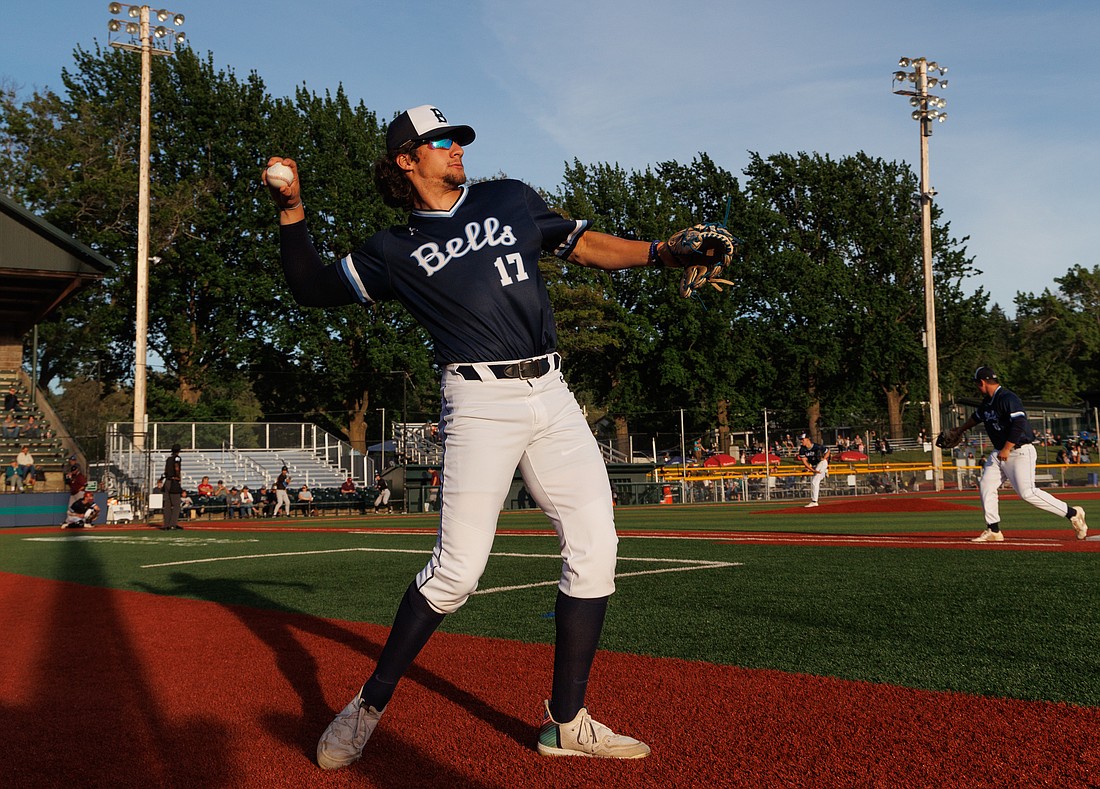 ---
---
Last summer, 2018 Lynden High School graduate Trevin Hope and 2019 Lynden Christian graduate Payton Robertson squared off against each other as players for the Bellingham Bells and Yakima Valley Pippins.
This summer, Hope and Robertson are wearing the same uniform. Playing for the Bells, Hope and Robertson are two of three locals on the team, joined by Lynden High School graduate Carter Parcher.
"It's cool growing up and having gone to Bells games," Hope said. "I knew guys that were older than me that got to play here. With the atmosphere here and the community — it's just really fun to play here."
Robertson said he saw Bells players as superheroes when he was younger.
"Now, I'm in that position, and it feels really good to be out here," Robertson said.
For Robertson, playing for the Bells this summer was really the only opportunity he had.
Hope got the call with an opportunity to come back and play in Bellingham for a second straight summer.
Having their baseball paths bring them back to Whatcom County wasn't entirely expected or part of their initial plans.
Robertson said he didn't think he'd be back playing baseball locally once he left Lynden Christian. Meanwhile, Hope said he didn't know if he'd be back for another season in Bellingham.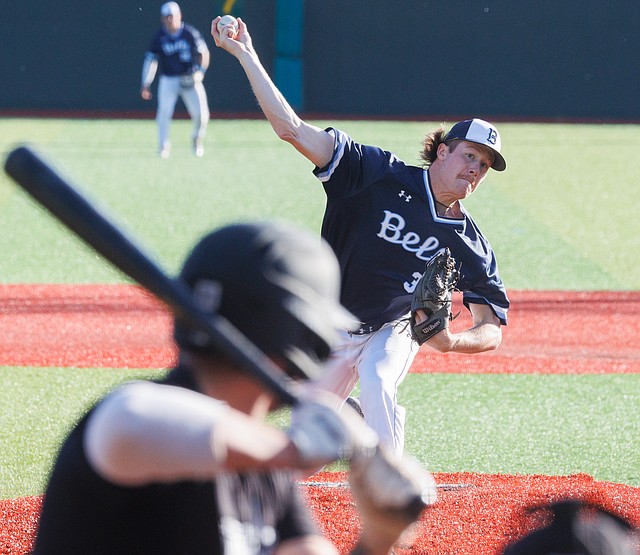 "I moved away to Lewiston (Idaho), but fortunately, I got the call pretty early to come back," Hope said. "The option is always out there, but it's definitely nice to be back."
It's also amusing to be playing on the same team after being competitors for so many years, they both said.
In June 2021, Hope got the start for the Bells, and Robertson for the Pippins, in a game that marked a continuation of the athletes' high school duels. 
Hope pitched four innings, giving up only three hits and two unearned runs. In the other dugout, Robertson pitched 4 1/3 innings and gave up one run on six hits.
"Growing up, living in the same town and playing for two different schools in the same town, there's always a big rivalry that's anticipated," Hope said. "Oftentimes, we threw against each other back then and even had it out last year. It's cool to come together and get to play."
The Bells' 2022 season is only in its third week. Hope and Robertson have plenty of baseball left in front of them before they return to school at Lewis-Clark State College and Arizona Christian University.
They're hoping to win a championship with the Bells this summer, but they're also just looking forward to building relationships and improving their individual game.
"Personally, I want to better myself as an athlete and pitcher, grow my game and my understanding of the game," Robertson said.
Hope said the Bells' staff of head coach Adam Geaslen, pitching coach Carlos Arroyo and assistant coach Haydan Hastings is a big draw to the team for himself and his teammates.
"All these guys can share their knowledge with you and all of them know a lot of different things and have different ways to look at things," Hope said. "Growing as an athlete and expanding your game and abilities was a huge part for me."
Fans can still see Hope, Robertson and the rest of the Bells in action this summer. The regular season wraps up the first week of August with the playoffs starting shortly after.
For more info, visit bellinghambells.com.