Camping
Campsite demand, park usage driven up by pandemic
Reservations increasingly difficult to secure in Whatcom County
July 8, 2022 at 4:45 a.m.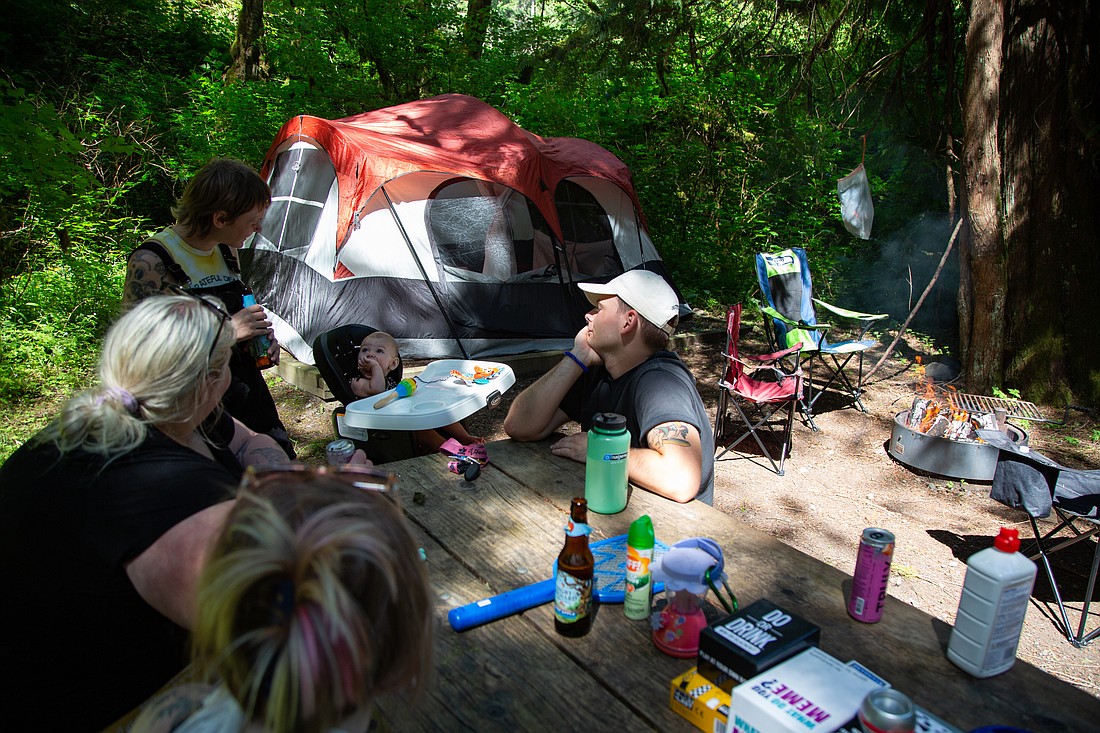 ---
---
Campgrounds and other public lands in Whatcom County have been steadily rising in popularity over the past several years, particularly in the wake of the COVID-19 pandemic. Although increased attendance has not put a significant strain on state parks and federal lands in Whatcom County, it has become increasingly difficult to secure reservations for campsites, especially on short notice. 
Magenta Widner, a field ranger at the Glacier office of the Mt. Baker-Snoqualmie National Forest, said that it is often quite "difficult to get a reservation" at U.S. Forest Service campgrounds in Whatcom County. 
"In peak season, you've always had to really be proactive and ready to go when it first is available to get a site, but it's definitely gotten busier in terms of camping, at least from our observation," she said.  
"There's been a steady increase" in demand over the years, she added, "but definitely with COVID there was a spike" as people pursued more COVID-safe outdoor recreation closer to home. 
Amber Forest, the Washington State Parks area manager for Whatcom County, said demand for campsites exceeding supply is fairly typical in the summer months, and this summer is no exception.  
Single campsites are currently booked out on weekends at Larrabee State Park until mid-August, while Birch Bay State Park and the Forest Service's Douglas Fir Campground are booked out until early September. Another Forest Service campground in Whatcom County, Silver Fir Campground, is completely booked on weekends through the end of the season. 
Data from Washington State Parks indicates current campsite demand is comparable to pre-pandemic levels. But Forest said this was despite the border closure that prevented Canadian campers from visiting state parks in Washington.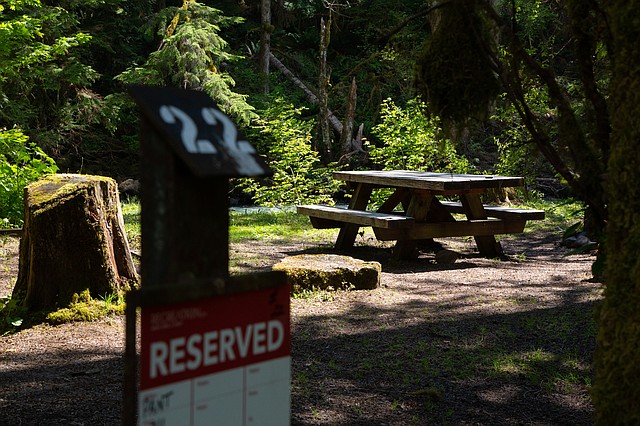 "Americans were forced to really recreate close to home, so they filled up all the spots that we had for camping," she said. 
Overall, Forest said, "we did find a pretty significant increase" in park usage, including day use attendance. Much of that increase was accounted for by new visitors who likely live locally but had not been to state parks prior to the pandemic, she said. Forest added state park employees had to increase efforts to educate newcomers on responsible use of state parks, including leave no trace principles. Despite this, she said it has been a "really wonderful thing" that park staff were able to accommodate so many new visitors. 
Forest said rapidly rising gas prices and inflation could potentially further increase attendance at state facilities this summer, as high prices force people to reconsider traveling long distances.  
"People once again are just staying closer to home than they were previously, and I think a fair amount of people are canceling their plans for going farther out than they normally would," she said.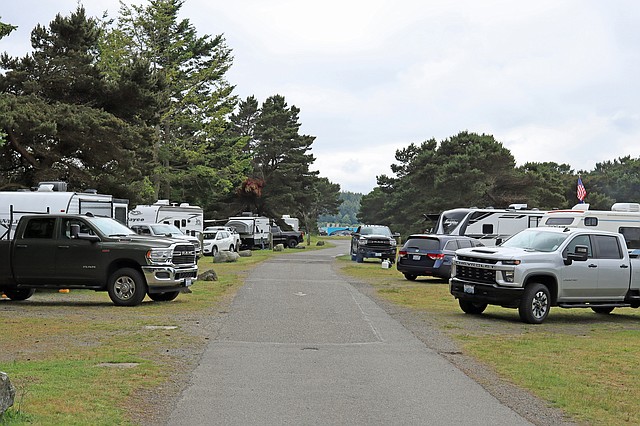 Peace Arch Historical State Park, on the border between the United States and Canada, has experienced the most dramatic surge in popularity after the pandemic began. Data from Washington State Parks shows attendance at the park in 2020 and 2021 was almost a third higher than the pre-pandemic average in 2018 and 2019. Permits for special events were 260% of the pre-pandemic average. But Forest says real attendance was "maybe 10 to 15 times more" than the average, because the state data only tracks vehicle arrivals. 
The surge in attendance, Forest said, was a result of the closure of the U.S.-Canada border during the height of the pandemic. People unable to cross the border to gather with friends and loved ones were able to reunite together in the park due to an unspoken practice that allows visitors to "access both the B.C. and the U.S. parks without going through customs," Forest said. 
"There have been people that have been going to the park from across the continental U.S.," she said. "We've had couples that have been going there ... during the border shutdown ... weekly or every other week. They fly to meet their loved one and they meet in the park."