Restaurants
The Skagit Table focuses on fresh, healthy, local meals
The shop offers many options beyond fast food, especially for those with dietary restrictions
September 9, 2023 at 5:00 a.m.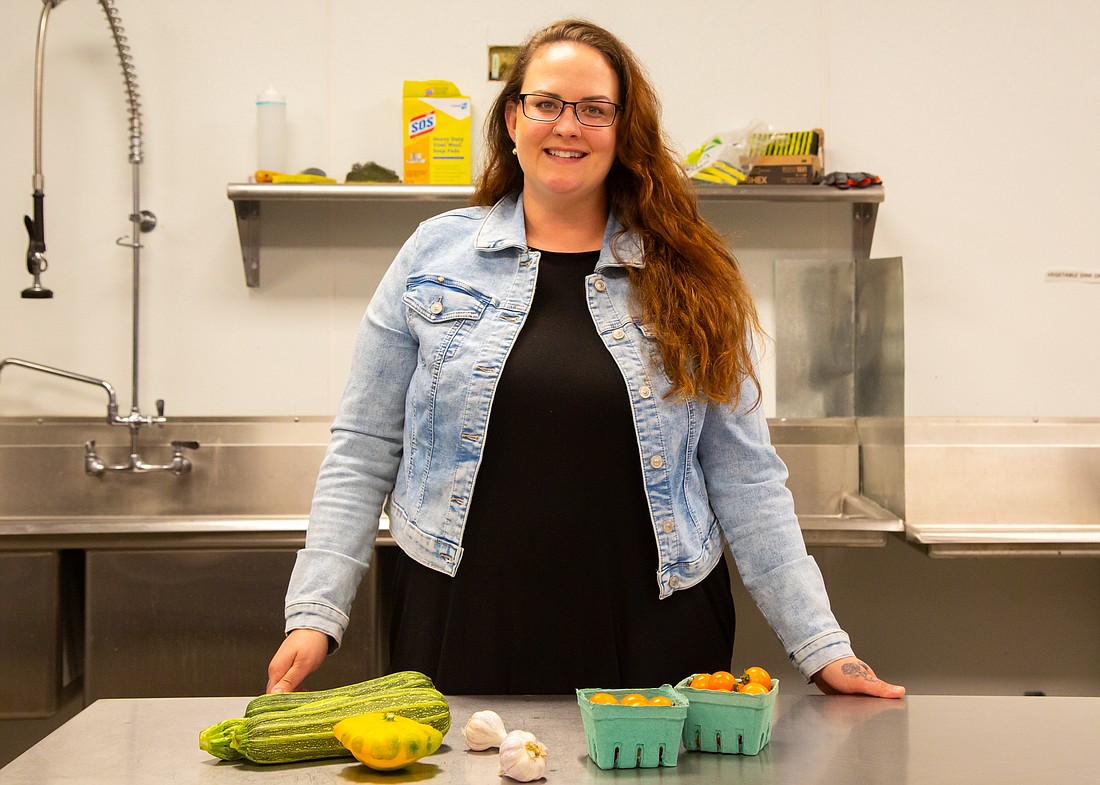 ---
---
When Courtney Bourasaw's stepdaughter was diagnosed with cancer, her family found themselves traveling a lot while trying to find healthy food along the way.
Bourasaw herself is gluten-sensitive, and her son is sensitive to gluten and sugar. 
"It was so hard to find anything clean anywhere," she said. 
Bourasaw, a graduate of the Skagit Valley Community College culinary program, had worked as a personal chef for eight years but was interested in opening her own place to focus on clean, healthy meals. 
She had her eye on the old Mount Vernon Café and Lounge space in downtown Mount Vernon. When the owner died and the building was being renovated, she was able to work with the remodelers to create the space she wanted, The Skagit Table.
Because the café and its fabled bar, the Doublewide, were so beloved in town, she kept several vestiges of the old décor, including a wall of ancient wallpaper, the original menu from the 1920s, and the café's neon sign. The remodeled space is mostly a kitchen, with a small, rather bare dining area in front with a cooler, a few tables and a very comfortable sofa. 
The shop offers ready-made food for pickup, a conscious decision to make staffing easier and to give Bourasaw more freedom to spend time with her family. It also allows her to provide options beyond fast food, especially for those with dietary restrictions.
"It's evolved a little," she said. When the business started, they were doing pre-orders from a set menu every week, but now everything is grab-and-go. Items can be ordered online and picked up within 24 hours, or customers can walk in and browse the cooler or freezer.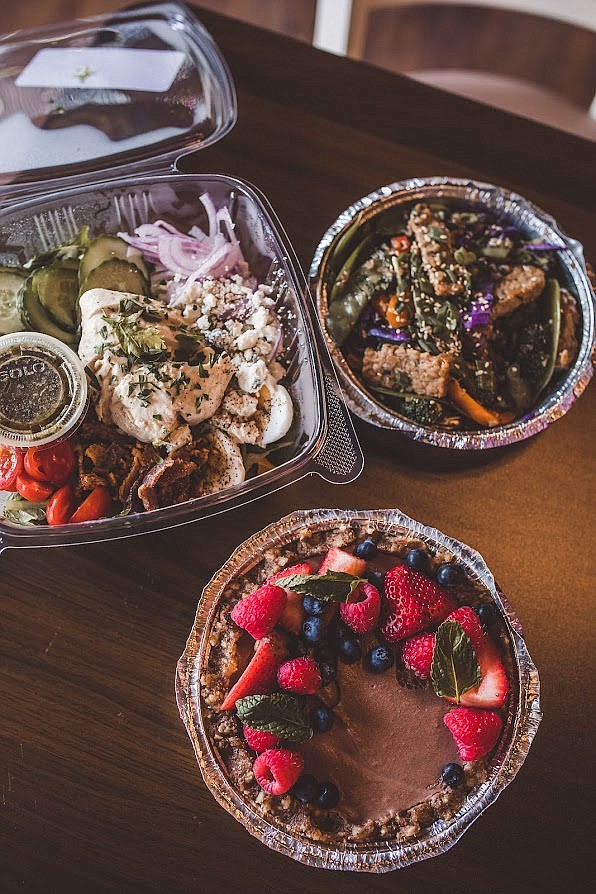 All of the non-salad entrees can be frozen, and many customers come in and buy a month's worth of meals at once. Bourasaw tries to always have breakfast items, salads, dinners and some desserts available, although the specific dishes change regularly.
The Skagit Table avoids gluten, vegetable oils, processed sugar and soy, and the kitchen is careful about cross-contamination. All food items are fully labeled so that customers with allergies or other food intolerances can choose meals that are safe.
Meat and vegetables are sourced from a number of local farms, including Moga Farms in La Conner, Island Harvest on Camano Island, Santucci Farms in Mount Vernon, Widnor Farms in Custer, and Fat Grass Beef Co. in Lynden. Their gluten-free bread is baked specially for them without added sugar by Shambala Bakery, just down the street.
Dinners are available in either single-serving or three-serving portions. On a recent visit, I found chicken fajitas, Greek salad, Chinese chicken salad, Mississippi roast (I had never heard of this and had to look it up), tarragon chicken and rhubarb crumble.
I picked up a single-serve tub of the tarragon chicken, which turned out to contain two chicken thighs, some new potatoes and onions, and lots of carrots cooked with orange juice. The dish was very lightly salted and didn't have a strong tarragon flavor, but was satisfying in a nourishing, home-cooked-meal sort of way.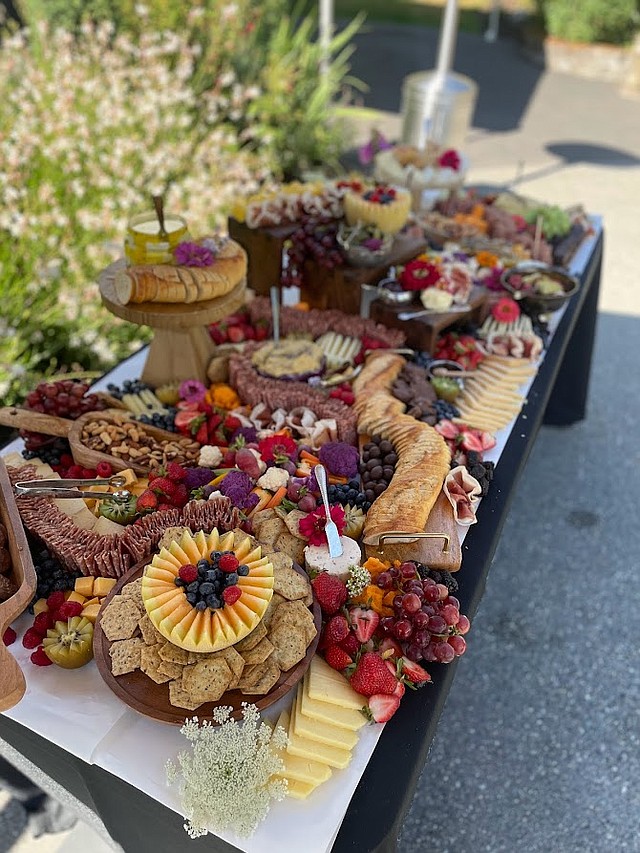 Bourasaw also does catering — both large events like weddings, but also more casual venues such as office lunches — and held her first farm-to-table dinner at the Saltbox Barn on Fir Island this summer. In October, she's planning more chef's choice dinners as well as cooking classes.
The farm-to-table dinners are an opportunity to feature ingredients from a hyperlocal area and expose people to new dishes and ingredients.
"It's an education thing, it's not just food," Bourasaw said. 
Knowing that many farmers grow with organic methods even if they don't have certification, she values a personal relationship with the farms she works with.
"Sustainable, global, organic, all these trendy terms … I care about local more than organic," she said. 
She encourages other people to learn exactly what those terms mean and discover what's important to them. 
"It's a personal responsibility to be inquisitive," she said, "and find out what it means to you."
The Skagit Table is located at 225 S. First St., Mount Vernon. Info: theskagittable.com.