Guest Commentaries
Guest commentary: Greenways connects us all
Greenways 5 levy is proposed to last 10 years and will be on November's ballot
September 8, 2023 at 5:00 a.m.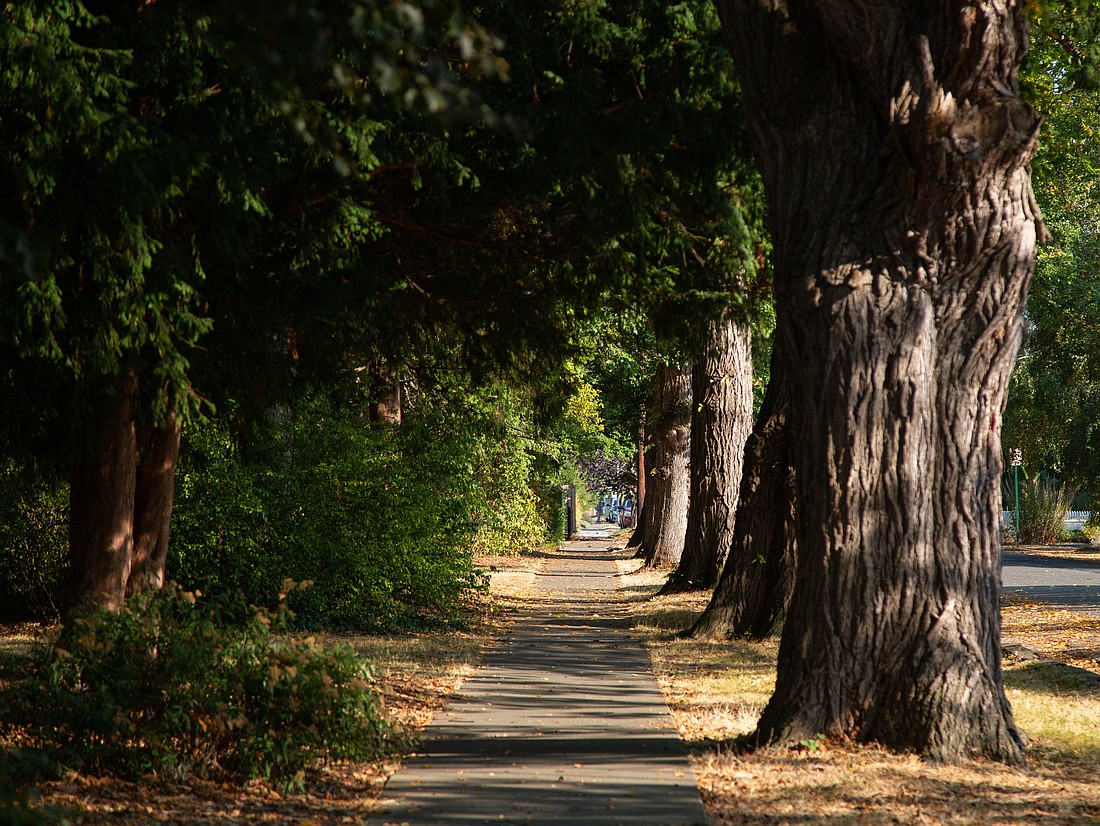 ---
By Sarah Gardner, Guest Writer
---
Ever wonder why Bellingham is so green with miles of recreational corridors, parks and open spaces? Much of that is due to Greenways, a citizen-led initiative that has preserved over 3,000 acres since 1990. 
A group of concerned Bellingham citizens witnessed a period of growth in the city whereby rural connections, animal migratory paths and open spaces were starting to disappear. There was an emerging sense of climate change, although the scientific language to describe those changes was not yet on the minds of most people. The program was built upon our park system, linking Bellingham's neighborhoods with trails, and tying together wildlife corridors, waterways and shorelines. 
To fund the endeavor, the group asked Bellingham voters to pass a property tax levy. With the passage of the first Greenways levy in 1990, the program and the Greenways Advisory Committee were born.
There have been four to date, each one enthusiastically approved — the Greenways 4 Levy passed with a 69% vote. 
We are approaching the end of the Greenways 4 levy, which expires at the end of 2023 after seven years. Our fifth levy, Greenways 5, is proposed to last 10 years and will be on November's ballot. The Greenways 4 property tax rate was initially 50 cents per $1,000 of assessed property value. Greenways 5 will start at 41 cents per $1,000 of assessed property value.
The committee, composed of Bellingham residents appointed by the mayor and confirmed by city council, advises the Parks and Recreation Advisory Board and council on how best to spend Greenways levy funds. The volunteer committee studies maps, takes field trips and creates strategic plans to prioritize acquisitions for each levy. In addition, they assist the parks department in mapping Greenways corridors, looking for key linkages and connections.
Money is also drawn from the Greenways fund for maintenance of Greenways and park acquisitions, as well as park and trail development. Greenways Advisory Committee meetings are open to the public.
The visionary Greenways program expresses our community's desire to incorporate trails, urban forests and trees, shorelines, parks, community gardens, wildlife habitat and corridors, and open spaces into the fabric of our lives and that of our growing city. 
Our Greenways program has acquired or developed beloved public places such as the Taylor Street Dock, Cordata Community Park, Squalicum Creek Park, the Railroad Trail from Whatcom Falls to Barkley, Northridge Park, the Fairhaven Village Green, Big Rock Garden and Galbraith Mountain, to name only a few excellent examples of Greenways' accomplishments to date. Bellingham now is truly defined by our Greenways.
But we aren't finished. There are missing trail linkages, parks to build, trees to plant and habitats to protect. Voting yes ensures the continued support of the first-class system of parks, trails and open spaces. 
This levy creates public parks and trails throughout our city; it secures needed funding for the development and restoration of acquired sites; it ensures we maintain and steward our existing parks and trails; it permits completion of trail linkages throughout our city; it restores and maintains our urban tree canopy; and it increases our community's climate resiliency. 
Just as Bellingham has grown and changed over the past 33 years, our Greenways program will adapt to fit Bellingham and its evolving character. The next decade is forecast to bring another wave of growth to Bellingham with increasing demands for housing and public amenities. The current Greenways Strategic Plan identifies goals that provide our community with spaces for recreation and relaxation while balancing growth and climate change in order to increase our resilience in a changing world.
Funding Greenways is still critical. Each Greenways levy has been a vote of confidence in our community. Passing the Greenways 5 Levy will allow us to continue our 33-year Greenways legacy and help us to achieve these important goals. Thank you for voting yes to Greenways in November.
Please visit our website greenwayslevy.com for more information about Greenways and how to get involved or donate to the campaign.
Sarah Gardner is Vice Chair of the Greenways Committee and also on the Greenways 5 levy committee.