Safety
Bellingham International Airport tests emergency plan
Responders and volunteers practice mock plane crash
September 8, 2023 at 5:38 p.m.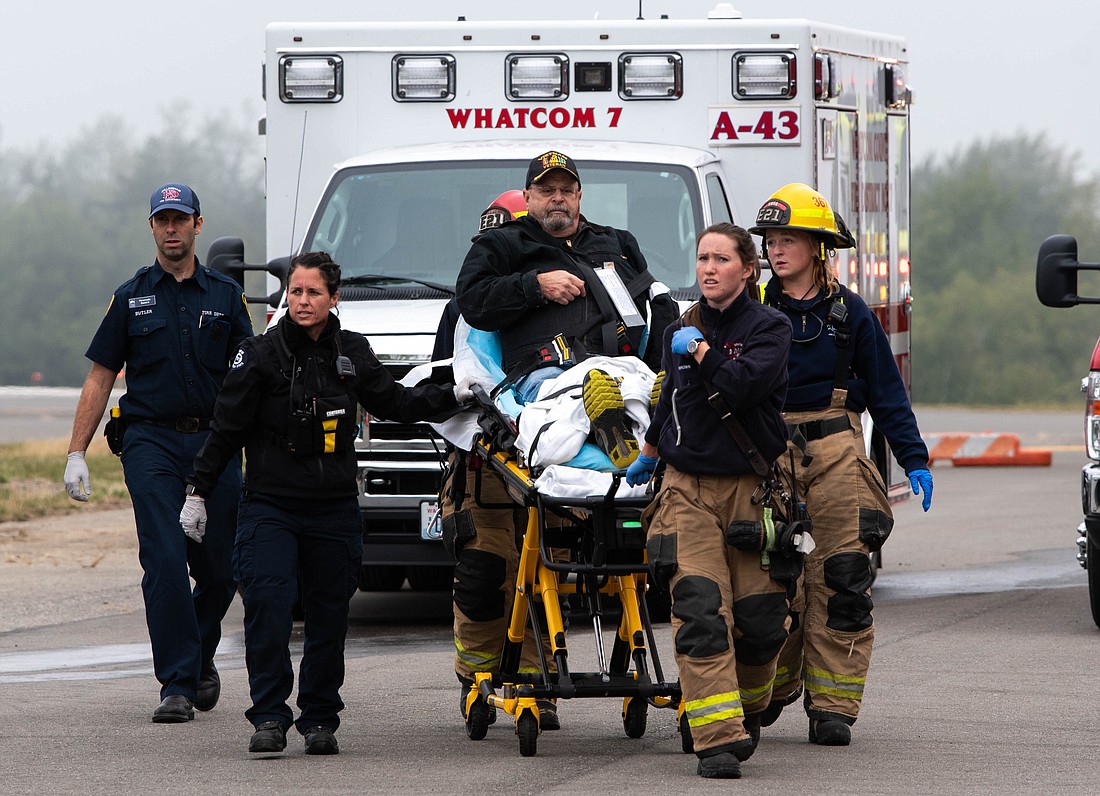 ---
---
People driving near Bellingham International Airport (BLI) on Friday, Sept. 8 may have seen a cluster of emergency vehicles and first responders gathered near the tarmac.  
But what looked like an emergency was actually a mock plane crash exercise.  
Federal laws were put in place to mandate full-scale emergency plan tests every 36 consecutive months, following the crash of an aircraft at the Dallas Fort Worth International Airport in 1985 that killed 137 people. This drill fulfilled that requirement for BLI. 

Participating organizations including the Bellingham Fire Department (BFD), American Red Cross and Community Emergency Response Team (CERT) worked together to portray the aftermath of a fictional plane crash — from initial response, triage and transportation of victims to general multi-agency coordination.  
Volunteers through the CERT donned makeup portraying realistic injuries ranging from bruises to large lacerations. One volunteer even had an airplane tray table protruding from her side.  
"We're trying to get as close as we can to simulate the kinds of things that would be running into," said Doug Bestle, CERT program manager. Bestle also participated in the exercise as a victim, with fake bruises on his head and arms.  
In addition to injuries, victims were also responsible for acting the part. Bestle portrayed a stubborn victim who was unsatisfied with the actions of the first responders.
"That's probably the reality just like a real scenario would be," Bestle said regarding his character. "So I had to be really overbearing about that."
South Whatcom Fire Authority and BFD participated in treating the victims, assessing their injuries and labeling them based on severity. In addition to these first responders, paramedic students also got the chance to practice during the drill. 
"We'd have the same sort of response to a violent incident," said BFD Assistant Chief Dave Parker. "So, just like we practice car accidents and house fires, we try to practice a large medical incident at least annually." 
The most important part of the drill for firefighters and paramedics is practice in handling uncommon large-scale incidents, Parker said.