Basketball
WWU guard Kai Johnson set to take on bigger leadership role
Johnson's focus shifts to upcoming season after playing in CrawsOver Pro-Am
September 1, 2023 at 5:00 a.m.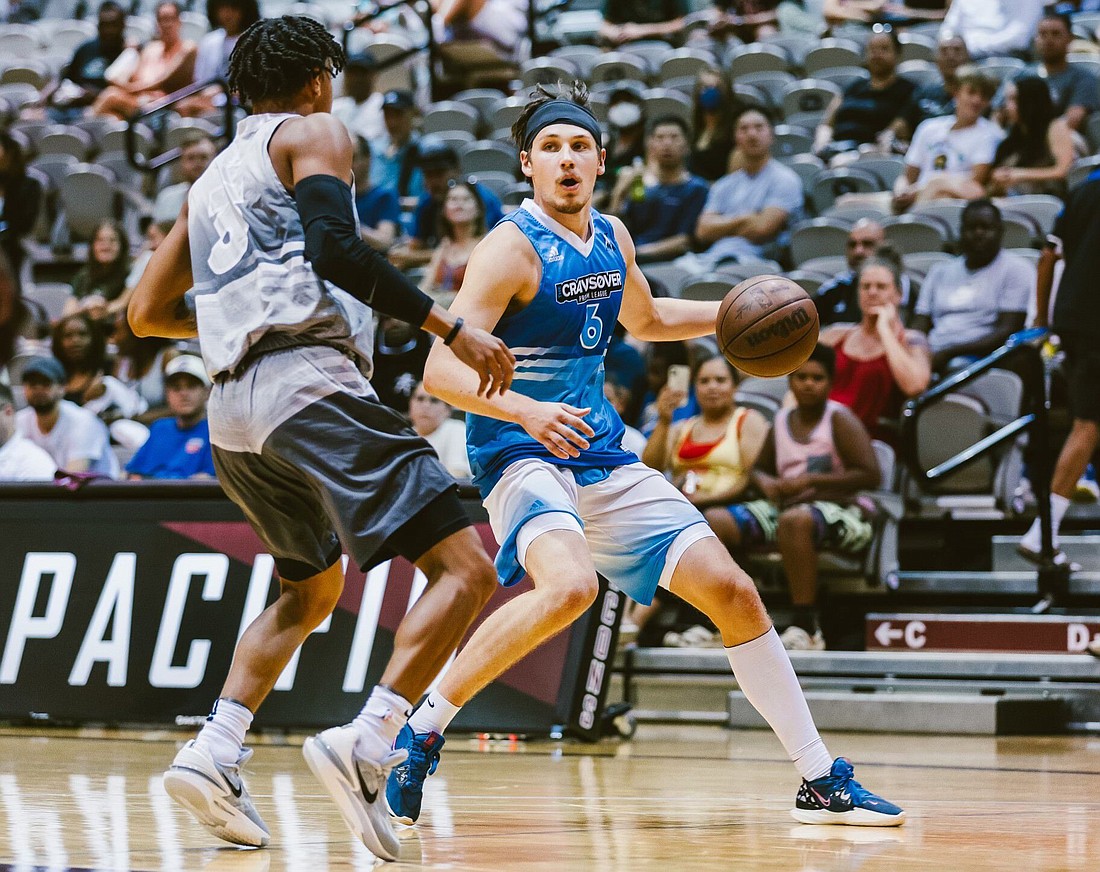 ---
---
Every summer, current and former NBA players travel to Seattle to play in Jamal Crawford's CrawsOver Pro-Am league. 
Originally founded in 1996 by Doug Christie as the Seattle Pro-Am, Crawford, a former NBA player, took it over in 2013 and officially rebranded the league as the CrawsOver Pro-Am in 2017. Some of the NBA's biggest stars, including LeBron James, Trae Young and Jayson Tatum, have played in the league over the past two seasons. 
While these pros typically headline the league for a couple of games, the rosters are primarily made up of non-professional Seattle-area basketball players. 
One of those players this summer was Western Washington University men's basketball player Kai Johnson of Olympia. He's going into his fourth year at Western, but his third year playing after his first season was canceled due to COVID-19. 
Johnson, 21, is entering the biggest season of his collegiate career. Coming off a year where he averaged 12.9 points per game, third highest on the team, Johnson will be tasked with even greater offensive responsibility with the departure of Western's two leading scorers, D'Angelo Minnis and Daniel Hornbuckle.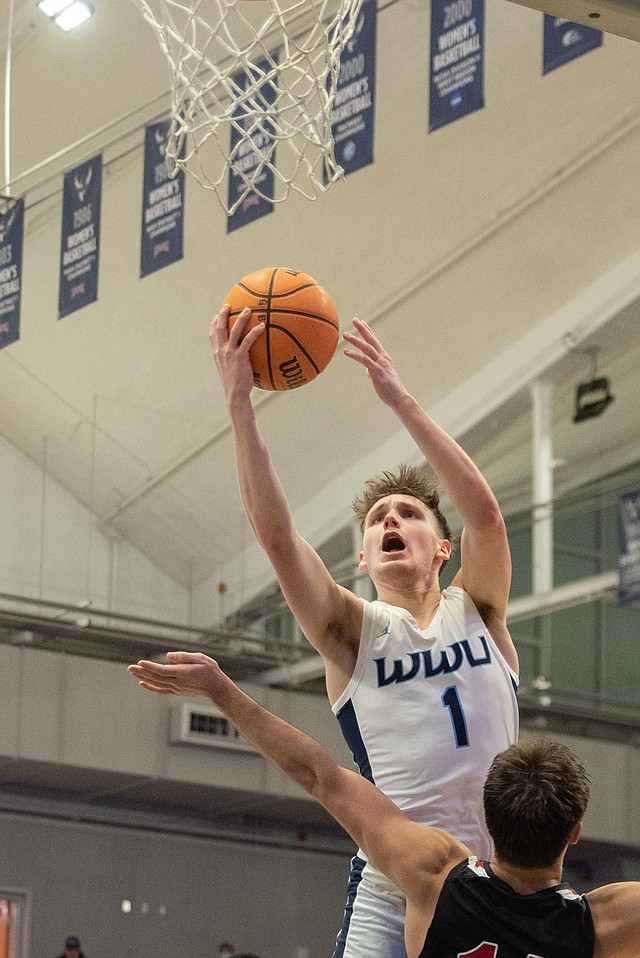 Head coach Tony Dominguez expects Johnson to take another step in his development with the increased offensive freedom. 
"Kai's been a very, very good player who has kind of been waiting his turn," Dominguez said. "I think we probably would've saw more scoring out of him last year, we just had some scorers that were out there a lot. Kai is a very versatile player that can rebound, play defense, he's a very good passer, but he will definitely increase his scoring load." 
Dominguez said Johnson was always a leader by example but noticed him evolve into an even more vocal leader this past spring. 
That leadership role is something Johnson is looking forward to as he becomes the longest-tenured Viking on the team. He said he's always been vocal on the court, especially on defense, and that's a pivotal part of his game no matter where he is playing. 
"Now I've been [at Western] the longest and guys are looking to me as the captain of the team," Johnson said. "Now it's just stepping that up even more, maybe not even as much on the floor because I was already doing that, but off the court and in the locker room, making sure that we're all together and that we're all focused and working towards the same goal together."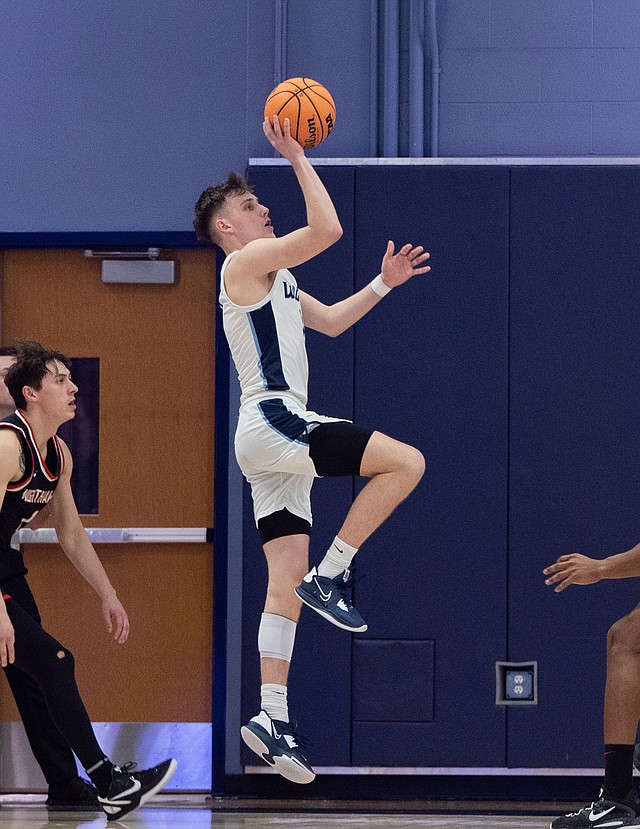 At 6-foot-4, Johnson was tasked with playing more as a wing next to the smaller guards in the starting lineup. He's looking forward to going back to his more natural position as a guard and taking more threes to fill the void of nearly 12 attempts per game left by Minnis and Hornbuckle. 
Johnson took less than two attempts per game from deep last season but shot an efficient 38.2%. He filled the stat sheet in all categories, posting 5.3 rebounds and three assists per game on 52.4% from the field. He also averaged nearly a steal and a block per game, mentioning his defense as something he takes pride in. 
He's looking to build off an impressive season on both ends of the court and set himself up to do so by staying consistent in the gym throughout the summer. 
"Stacking days every single day, not skipping a workout, not skipping a lift and just trying to get stronger and touch up all the things I think I'm really good at," Johnson said. "And then work on the things I think I need to improve on which is my 3-point shot, always getting a quicker first step, always getting a tighter handle." 
Johnson was able to put his offseason work on display in the CrawsOver league where his team, The Unit, played their way to a second seed in the playoffs before falling in the first round.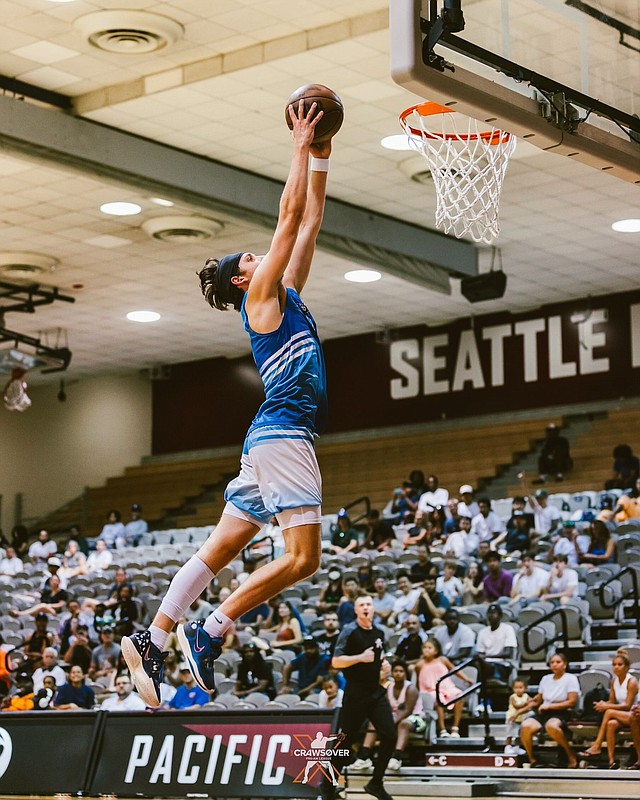 "I've grown up watching the CrawsOver and see NBA guys come to Seattle to play in this Pro-Am league," Johnson said. "So, it was a really good opportunity just to meet new people, play with new guys and let people know who I am and give people the opportunity to see what I can do on the floor." 
Johnson hopes the bigger role with the Vikings will translate into more wins after finishing with a 15-13 overall record in 2022. 
"It's time for me to step into a leadership role and leading the guys towards our ultimate goal, which is the national championship," Johnson said. "But first that starts with winning league and making sure we're all doing the right things to create a winning culture and bring back winning to Western, because the last few years we've had down years."  
The Vikings open preseason play with the annual Blue and White scrimmage on Sunday, Oct. 25 at Carver Gym, and begin their regular season at the DII Canadian Tip-Off Classic in Langley, British Colombia, against Daemen University on Friday, Nov. 3.