Guest commentaries
Whatcom Peace and Justice Board: Herald targets students protesting Israeli aggression
'Defamatory accusations' place students at risk of harassment
October 16, 2023 at 1:36 p.m.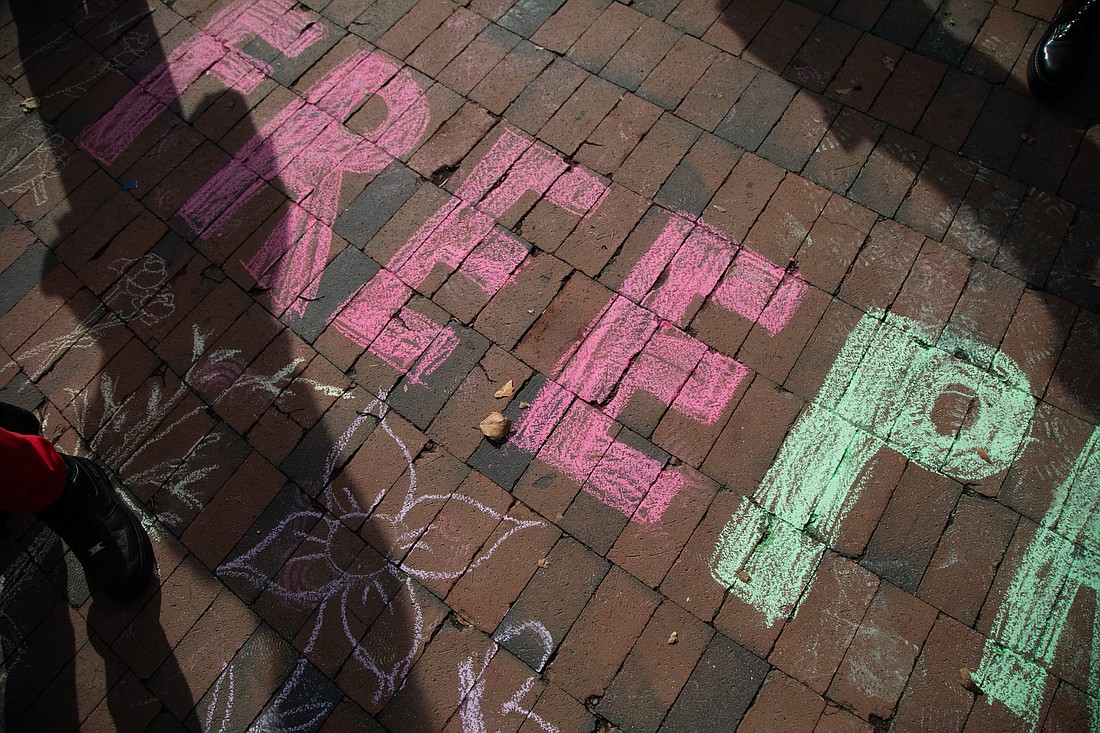 ---
By Yoav Litvin, Guest Writer
---
Robert Mittendorf, a Bellingham Herald reporter who covers civic issues, weather and traffic, has slandered the Arab Student Association (ASA) of Western Washington University as "in support of terror." The WWU group, consisting mostly of members in their late teens and early 20s, recently expressed their solidarity with the Palestinian people against the most recent Israeli aggression in an Instagram post.
The Herald's piece is worthy of pause not only for its gross inaccuracies and defamatory accusations, but as an example of attempted intimidation of those in support of Palestinians against Israeli crimes of apartheid and persecution. The article is part of a nationwide trend of silencing activists who exercise their First Amendment right to protest and boycott Israel for its oppression of the Palestinian people. In recent years, this sort of anti-democratic targeting of principled opposition to occupation has spread to many state legislatures which have introduced anti-boycott measures, as portrayed in the documentary film "Boycott."
ASA is rightfully critical of Israel's violent campaign on Gaza following Hamas's brutal attack, which killed more than 1,400 people and seized at least 150 (see our statement on these events). Israel did not wait to bury their dead or negotiate for the release of captives before launching a "war" on more than 2 million Gazan civilians constituting collective punishment, which is banned by international law. In fact, Bezalel Smotrich, Israel's hard right finance minister and self-professed "fascist homophobe," urged the Israeli army to "hit Hamas brutally and not take the matter of the captives into significant consideration," according to reporting by the Associated Press.
Throughout the Herald article, Mittendorf targets the young ASA students, at times placing words in their mouths (e.g., "The Arab Student Association's message on Instagram denies Israel's right to exist") and absurdly takes issue with the group's labeling of the organization Hamas as "resistance fighters," though "Hamas" is literally an acronym for "Harakat al-Muqawama al-Islamiya," meaning "Islamic Resistance Movement."  
Mittendorf interviews Rabbi Avremi Yarmush of the "university community" despite his lack of any affiliation with WWU as an employee or student, seemingly because his synagogue is "located across Highland Drive from the WWU campus."
Furthermore, Yarmush's quote about "Africa or Asia or pick your place in the world" is an inaccurate and dismissive statement that reinforces the disposability of Black and brown people suffering from state violence and terrorism around the world. Yarmush's Chabad organization is well-known for its relentless support of Zionism and Israel. While the students focused on the actions of the Israeli state and not Jews at large, this piece maliciously portrayed ASA as antisemitic. 
Mittendorf concludes his inflammatory article by advertising a planned action by ASA on campus, in effect placing a target on their backs. We cannot help but recall that irresponsible reporting led to the violent, racist, and misogynistic threats faced by the Associated Students president at Western in 2015. The Herald's indifference toward the plight of that student is also noted.
We at the Whatcom Peace and Justice Center (WPJC) strongly support ASA's freedom of expression and right to protest. We believe the Herald's dangerous reporting places these young WWU students at risk of harassment and urge the Bellingham Herald to immediately retract Mittendorf's article.
Yoav Litvin is treasurer of the Whatcom Peace and Justice Center.