Nation & World
Pain, heartbreak, anxiety: Feeling the impact of Israel-Hamas war
Whatcom County residents rally, hold vigils, show support for victims of conflict
October 13, 2023 at 3:49 p.m.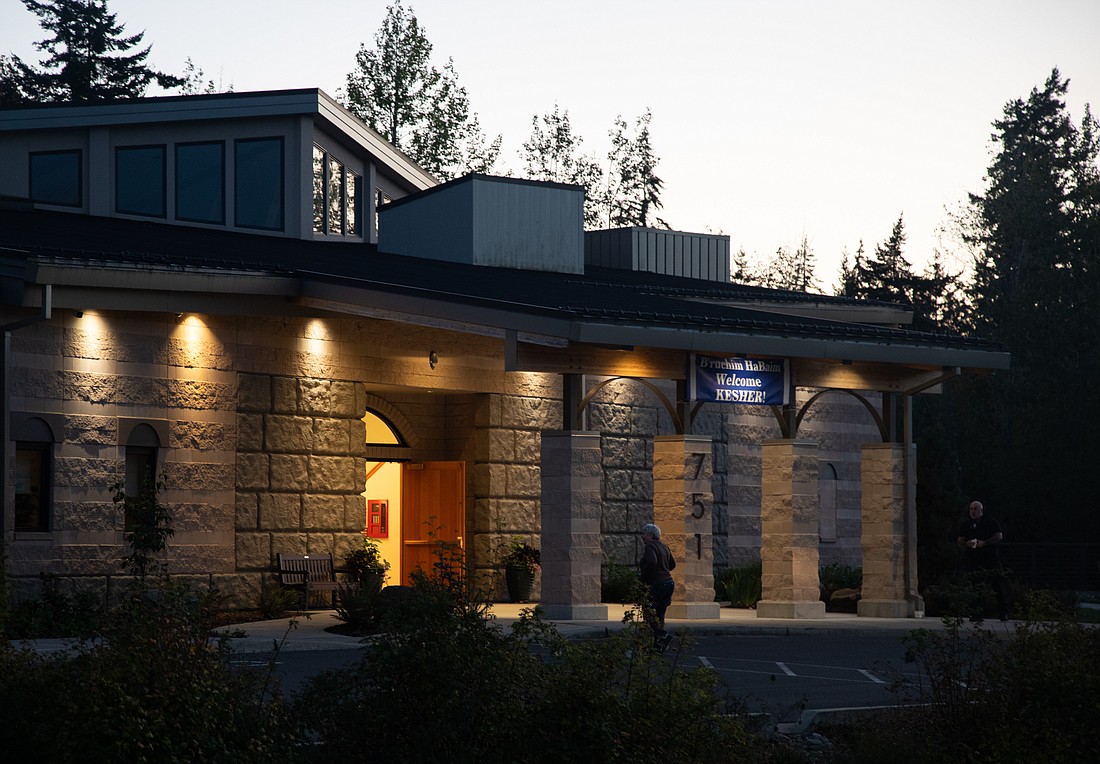 ---
---
Whatcom County residents in the past three days have expressed anxiety, heartbreak and fear during vigils, rallies and public messages as Israel and Hamas enter the seventh day of a worsening war where at least 3,200 have died.
"I'm wounded because my whole family is over there," said Gabriel Mayers, a teacher at Squalicum High School, who worries for the safety of his mother, brothers, sisters, nieces and nephews in Israel.
Mayers, who is Jewish, lived in Israel for about a decade and is one of many local residents who fears for friends and family living in the conflict-torn region as the war rages on. Some Whatcom County residents, including a church tour group, were in Jerusalem at the time the aggression began.
On Oct. 7, Gaza militants mounted a coordinated and surprise attack on Israel and fired rockets on Tel Aviv and surrounding cities. Israel formally declared war, and the Israeli military pulverized the Hamas-ruled Gaza Strip with airstrikes and blocked deliveries of food, water, fuel and electricity ahead of a possible ground invasion. Palestinians fled in a mass exodus Friday, Oct. 13, from northern Gaza after Israel's military told some 1 million people to evacuate to the southern part of the besieged territory.
The conflict is expected to intensify amid concerns about a worsening humanitarian crisis.
Asch Qattawi, a Palestinian and a member of the Arab Student Association (ASA) at Western Washington University, helped lead a rally in support of Palestine on Friday, Oct. 13 in Red Square. Qattawi said their immediate family is safe in Jordan. 
"I have feelings of heartbreak and sorrow and rage, but I also feel privileged at the same time that I'm not in Gaza," said Qattawi, 31.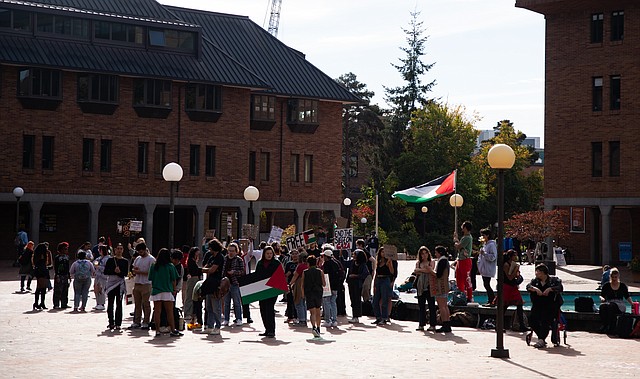 Yoav Litvin grew up in Israel — but describes himself as an anti-Zionist activist — and is the treasurer for the Whatcom Peace and Justice Center. He said he feels anxiety for his friends and family in the region. His niece, he said, knows many people who've been murdered or kidnapped. 
"I'm really concerned about the actual people," he said. "I really hope that there'll be some sort of way to just stop the shooting as soon as possible."
Litvin said he hoped a cease-fire is reached soon, to spare the people on the ground. 
Bellingham resident Melissa Schapiro said two of her children, both Sehome High School alumni, live in Israel. Shoshana, 22, is a teacher and is taking cover in bomb shelters, while her son Isaac, 22, is patrolling the border of Gaza as a paratrooper for the Israel Defense Forces. 
"They're cleaning up the mess in all the little towns that were massacred," Schapiro said. "I just can't imagine what he's looking at. He can't tell me, and I don't want to know."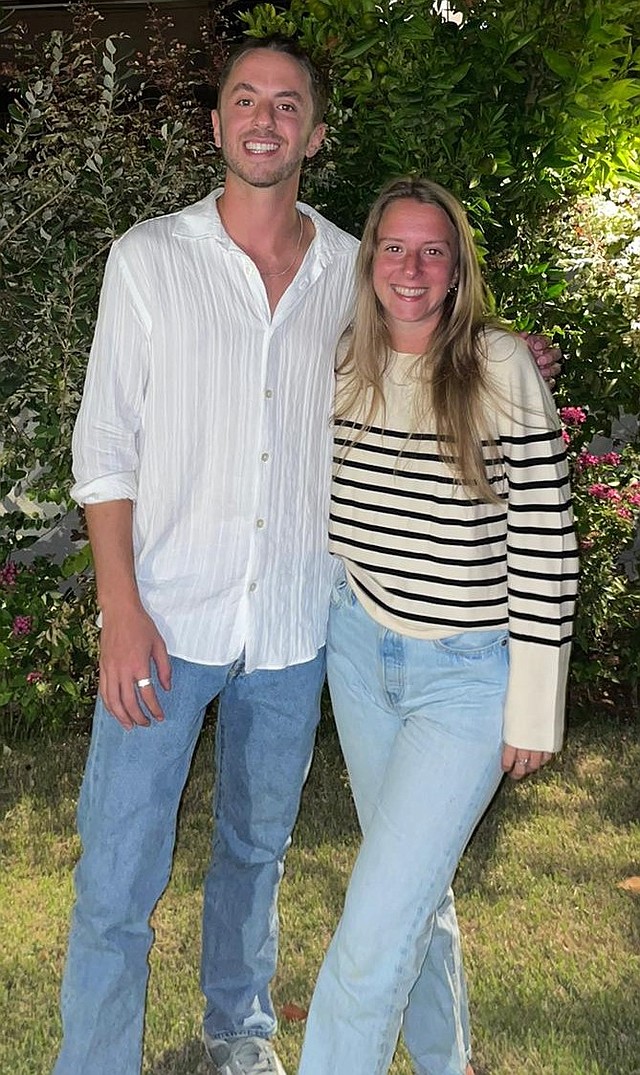 She said she was proud of her children for moving to Israel — something she'd dreamed of doing herself — but now she is checking her phone constantly, waiting for her son to check in with a text.
Members of the Jewish community gathered at Congregation Beth Israel on Wednesday, Oct. 11 to find support in one another through prayer and music. Hugs were exchanged and tears fell as a slideshow played, displaying images of victims of the conflict.
Rabbi Joshua Samuels said the local synagogue heightened security for the vigil with help from the Whatcom County Sheriff's Office.
"It's normal to have security, armed security," he said. "I think a lot of our friends outside the Jewish community don't realize that we have to have that."
The synagogue is secured behind a large gate and hires private security for Shabbat and other gatherings. Samuels asked for support for the local Jewish community. 
"It feels as though we're alone right now," he said. 
Sharona Feller, a cantor at Beth Israel, said she hopes people acknowledge all the pain in the community. 
"My phrase in life is just be kind, be nice, and be sensitive to people — we are not the only ones hurting in this," she said.
Western Washington University reported increased acts of antisemitism, anti-Muslim and anti-Arab violence on campus. The university has a history of antisemitic and Islamophobic incidents. 
"It is more important than ever that we work together to foster a caring, safe and supportive environment for every member of our Western community," President Sabah Randhawa said in a statement to the Western community on Thursday, Oct. 12. 
ASA advocates for Arab, Middle Eastern and North African communities of the university and Bellingham and posted on Instagram recently, denouncing the "harsh military occupation over Palestinians."
"I don't want to go to bed at night because the moment I stop doing things — speaking, organizing, activism — it all just hits me like a truck," Qattawi said during Friday's rally, which garnered an audience of about two dozen attendees holding signs and flags.
Qattawi said they appreciated the support the ASA received from fellow students and professors during the association's first meeting of the year, which about 40–50 people attended.
"The discourse is so full of hatred for Arabs right now that nobody wants to listen to us," Qattawi said. "The more people that listen to us and get our voices out there, then we'll be heard — it was a strong act of solidarity to have that many people show up willing to listen, and wanting to."
Two Western faculty members are in the "Israel and Gaza conflict region" and are safe, the university's Chief Diversity Officer and Executive Director Jacqueline Hughes said in an email to the Western community on Tuesday, Oct. 10.
"Although, I am relieved to share this positive news with you, I share your grief for the tragic loss of life and hope those members of our community who have family friends in the region are safe," she said.
Christ the King Community Church is working to get 57 church members, including four employees, back to the U.S. The tour group, led by Pastor Grant Fishbook, was visiting holy Christian sites in Jerusalem when Hamas militants mounted the attack.
With their flights canceled, the group and local guides worked with the U.S. Embassy to obtain emergency visas to Jordan, pastor Angel Finsrud said. She expressed the church's gratitude for quickly finding a way to get the members out of the country.
"It's troubling to have people you know and care about in such a difficult situation," she said. 
Reporter Audra Anderson and the Associated Press contributed to this story.