Citizens Agenda
CDN endorses: Seth Fleetwood for Bellingham mayor
In a tight race, and troubled times, experience counts
October 12, 2023 at 5:00 a.m.
|
Updated October 13, 2023 at 9:40 a.m.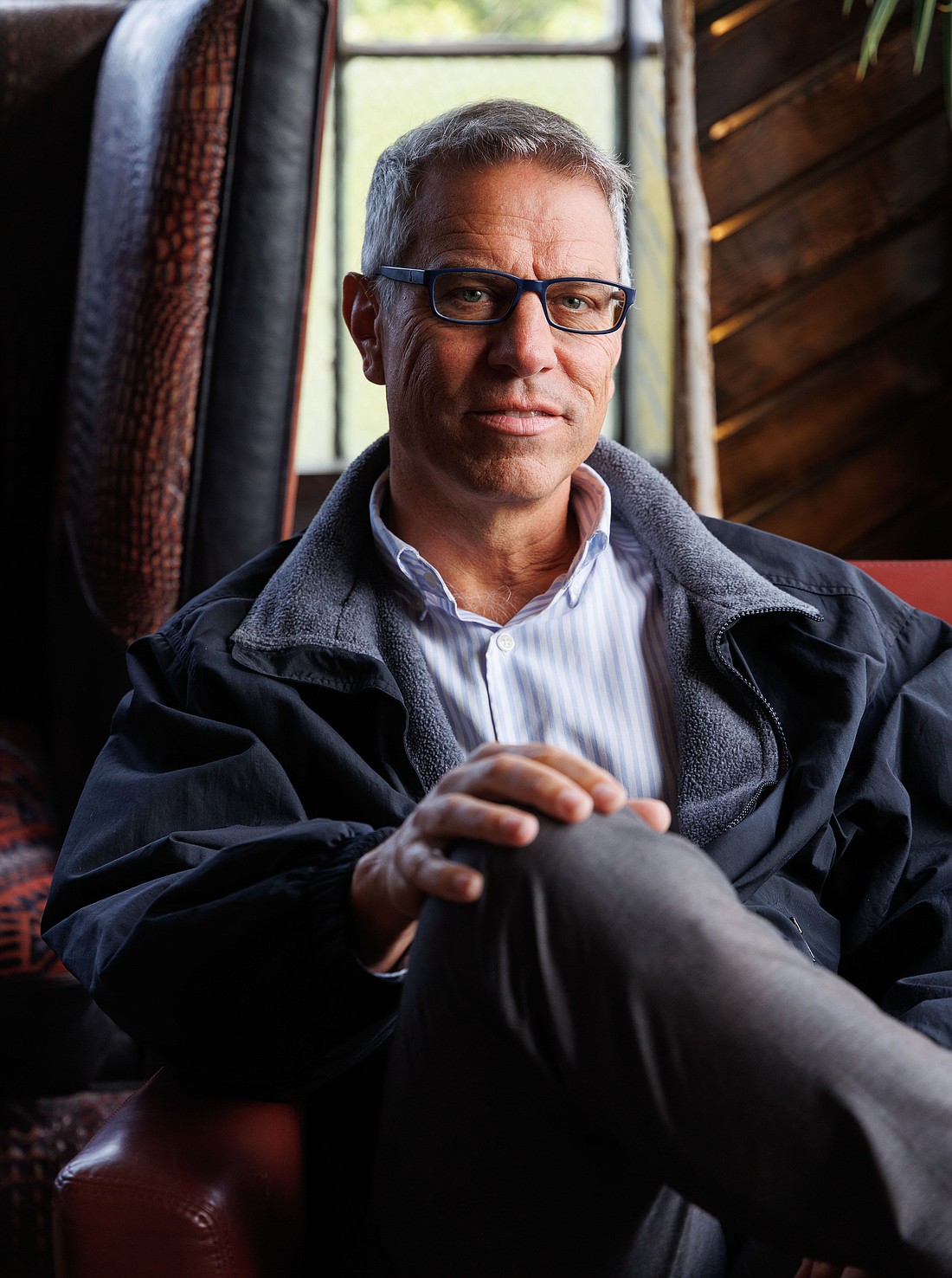 ---
---
In an anticipated tight race for mayor of Bellingham, both candidates seem well-qualified and well-intentioned. But the Cascadia Daily News Editorial Board sees solid reasons to endorse incumbent Mayor Seth Fleetwood over challenger Kim Lund.  
This contest between two politically similar candidates boils down to a choice between leadership styles.  Fleetwood, 60, is an experienced government wonk with a solid track record. Lund, 49, presents herself as a competent leader in both public and private realms with additional advantages: vision and decisiveness. 
Lund, the former leader of the Bellingham Public Schools Foundation, tells voters the city needs a leader with a true vision for Northwest Washington's largest city, not just the means to pull levers and dispatch squad cars.  
We won't argue that point. But CDN is also cognizant of the real-world circumstances during the initial years of Fleetwood's first term. It began in a time of intense social strife, with a burgeoning substance abuse and mental health crisis and increasing homelessness — all during a life-altering global pandemic.  
Fleetwood, like other elected officials, was too busy putting out fires to engage in think-tank theorizing. Only the tail end of his first term qualified as anything less than a long series of all-hands-on-deck emergencies.  
The mayor has been charged by critics with clumsy handling of some of those emergencies. Some of that criticism is fair.  
Once-sleepy downtown Bellingham, with an unacceptably high rate of homeless residents and a constant drip of tragic drug-related crime and deaths, is in danger of sliding into the sort of urban wasteland status plaguing other West Coast cities. Many of the systemic economic and social forces responsible are beyond the control of local governments left largely to mitigate the damage.  
Through that lens, centrist Bellingham voters may well view Fleetwood with some admiration for keeping the city's head above water, living to argue another day over loftier goals.
Beyond style, the two Bellingham natives have similar stances on issues brought to the fore during CDN's Citizens Agenda process.  
• Both speak of more outside-the-box collaborations and strategies to curb the trend of housing prices that have priced many would-be residents out of the city, but both acknowledge prevailing market forces make that difficult. 
• Both favor more and better attention to Lake Whatcom water quality issues, expressing general confidence in the current path. Fleetwood, however, brings an insider's knowledge here: as a city council member he wrote legislation that has since allowed the buying up of greater amounts of land for preservation.  
• Both consider the city's burgeoning homeless situation to be a crisis-level emergency. Lund deserves credit for suggesting a more thorough, monthly accounting of who is living on city streets and why, but is light on details about how that might be accomplished with existing resources.  
• Both candidates also say they feel the pain of local residents angered over service cuts at local provider PeaceHealth, but some space between the two emerges here. 
While both agree local levers of influence over PeaceHealth are limited, Lund takes a more aggressive stance, pointing out that a respected Lown Institute Hospital Index gives St. Joe's an A for Patient Outcomes and Value — but only a C for Community Benefit. 
"It is quantifiable that there is room to do better," she says.  
That alone might make her, legitimately, the choice for mayor in the eyes of many. 
But Lund, like Fleetwood, also concedes the city's likely influence here is marginal, falling back on a pledge to pressure PeaceHealth to reestablish an "authentic relationship" with local leaders. 
Fleetwood, who was born at the long-closed St. Luke's Hospital in Bellingham, expresses more gratitude for the organization's long record of charitable health care, urging more voluntary "collaboration."  
But when pressed during a CDN interview, Fleetwood acknowledged that he could have, and should have, expressed more immediate outrage in conversations with PeaceHealth executives when the agency angered the community last year by cutting its palliative care programs and a widely used allergy clinic.  
The mayor's penchant for owning up to mistakes — either overtly, as in this instance, or more subtly, by retreating on some policy initiatives — is held against him by detractors who accuse him of being a ditherer who fails to be decisive. 
But it also can be viewed as a sign of intelligent leadership. Fleetwood during his first term reversed course on two major initiatives — a proposed climate tax and a prohibitively expensive upgrade to the city's wastewater treatment plant — to step back and rethink both programs. His predictable short-term political hits served a greater purpose in preventing the squandering of public funds.  
We see that as a sign of maturity, a leader growing on the job and demonstrating the sort of nimbleness necessary to govern a city known for passionate viewpoints. 
"I have learned an enormous amount," he told CDN. 
Fleetwood's strong environmental record and commitment to social justice also fit well with a community where his prior experience as a city council member is a major advantage.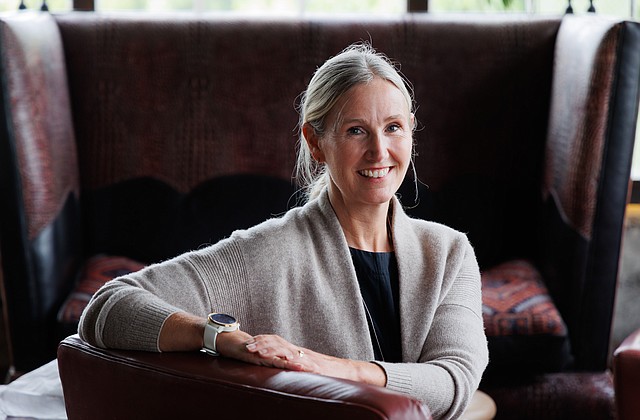 Lund touts an impressive resume that includes stints as chemical engineer, nonprofit executive and county planning commission member. Clearly civic-minded, she seems a capable leader who might have a bright future in politics if her path does not lead to City Hall this year.  
Her policy ideas are sound; she is supported by a broad coalition of local business and civic leaders. But City Hall is not a good place for on-the-job training during troubled times. And this city seems destined to face more of those. 
Fleetwood is far from a bright shiny object, but he's the mayor we'd prefer to be answering the phone during the next crisis, whatever that might be.  
CDN endorsements are made by consensus of the CDN Editorial Board: Publisher Cynthia Pope and Executive Editor Ron Judd. Dean Wright, the newspaper's ethics consultant, acts as a nonvoting adviser and facilitator. Look for endorsements for the county executive, county council at-large, Whatcom County sheriff, and the Public Health, Safety, and Justice Sales and Use Tax, online this week and in a special Voter Guide published on Oct. 13. Read more about the endorsement process here.
This article was updated at 9:40 a.m. on Oct. 13, 2023 to correct the frequency of a Bellingham homeless count suggested by candidate Kim Lund. It would be monthly, not weekly. Cascadia Daily News regrets the error.