Guest Commentaries
Libraries protect the freedom to read
Local librarians support new measures to provide materials 'without fear'
October 6, 2023 at 5:00 a.m.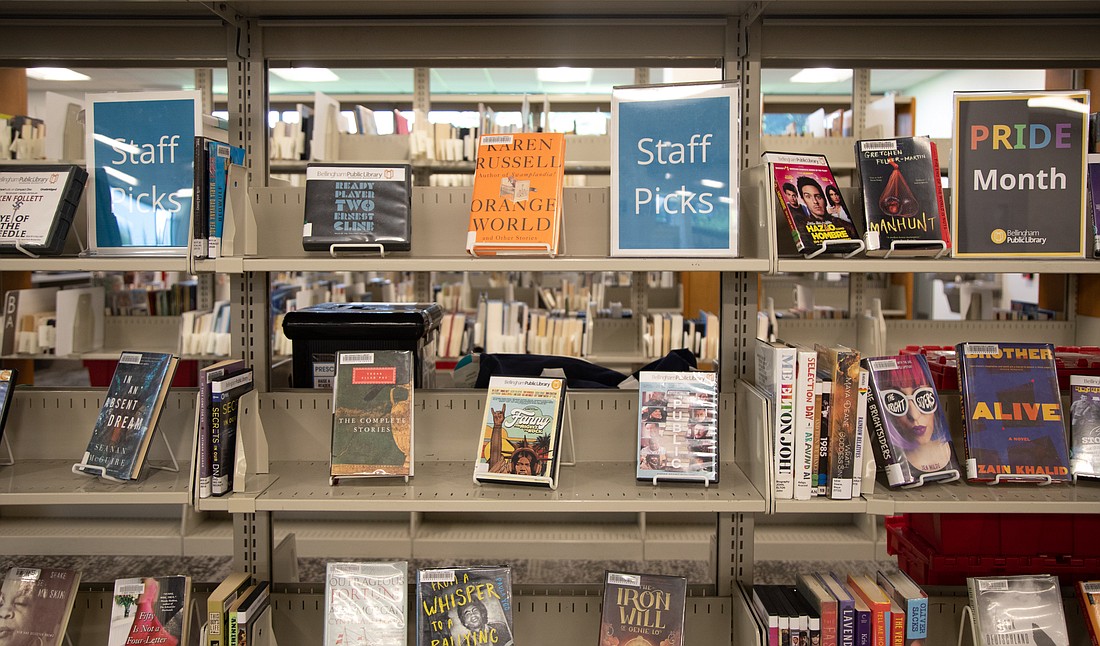 ---
By Rebecca Judd, Rick Osen, Christine Perkins, Rodney Lofdahl, Guest Writers
---
In the United States, the freedom to read is granted to everyone. It is protected in the First Amendment to the Constitution, and it is protected by public libraries. 
The freedom to read means everyone has access to information as a foundational principle of our democracy. Everyone is welcome at the public library, and everyone should feel represented in the materials offered. Library staff strive to reflect a diversity of viewpoints in the materials available.
On a national scale, the library profession has its own Library Bill of Rights, adopted by the American Library Association in 1939. Over the decades it has been amended and reaffirmed. The language, particularly noteworthy during National Banned Books Week, reads:  
I. Books and other library resources should be provided for the interest, information, and enlightenment of all people of the community the library serves. Materials should not be excluded because of the origin, background, or views of those contributing to their creation.
II. Libraries should provide materials and information presenting all points of view on current and historical issues. Materials should not be proscribed or removed because of partisan or doctrinal disapproval.
III. Libraries should challenge censorship in the fulfillment of their responsibility to provide information and enlightenment.
IV. Libraries should cooperate with all persons and groups concerned with resisting abridgment of free expression and free access to ideas.
V. A person's right to use a library should not be denied or abridged because of origin, age, background, or views.
VI. Libraries which make exhibit spaces and meeting rooms available to the public they serve, should make such facilities available on an equitable basis, regardless of the beliefs or affiliations of individuals or groups requesting their use.
VII. All people, regardless of origin, age, background, or views, possess a right to privacy and confidentiality in their library use. Libraries should advocate for, educate about, and protect people's privacy, safeguarding all library use data, including personally identifiable information.
While these rights may seem obvious to some, there is a long history of public attempts to overrule them. At present, censorship has become a renewed concern throughout the nation and within Washington state. 
We stand with Washington's State Librarian Sara Jones and Secretary of State Steve Hobbs in proposing 2024 legislation to "strengthen community libraries' autonomy to provide material from wide-ranging viewpoints without fear of suppression." 
As Jones outlined in a recent Seattle Times article, "A local library's goal is building a collection to broadly represent views and perspectives, in a variety of formats, for a wide range of ages, and with content reviewed for selection by professional sources. The community also recommends purchase of books and materials they need."
In Bellingham and Whatcom County, our public libraries guard the freedom of individuals to choose their own reading materials through our collection policies. These policies are approved by our Boards of Trustees and endorse the Library Bill of Rights, as well as the U.S. Constitution and Washington's state constitution. Through these policies, public libraries promote access to information for everyone according to their interests. 
During Banned Books Week (Oct 1–7, 2023) and every week, the Bellingham Public Library and Whatcom County Library System celebrate, honor and protect our local community's freedom to read.
Rebecca Judd is Bellingham Public Library director; Rick Osen is chair of Bellingham Public Library Board of Trustees; Christine Perkins is Whatcom County Library System executive director; Rodney Lofdahl is chair of Whatcom County Library System Board of Trustees.