Education
President: WWU's future is bright amid 'crisis of confidence' in higher ed
Sabah Randhawa's annual address focused on academics, retention, accessibility
October 4, 2023 at 2:17 p.m.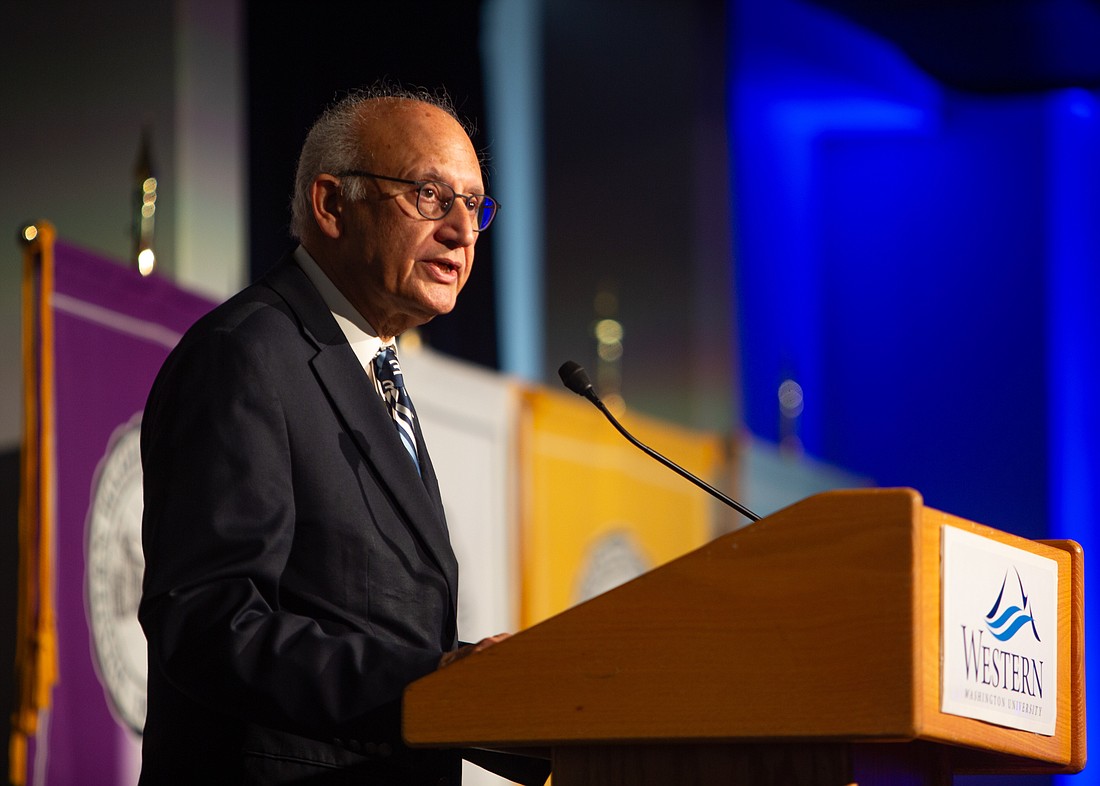 ---
---
President Sabah Randhawa spoke confidently about Western Washington University's future amid what he called a "crisis of confidence in higher education" as part of his annual address to faculty and staff Wednesday morning. 
Randhawa said Western faces budgetary and enrollment challenges: Enrollment is short of pre-pandemic numbers and retention is still a major issue. The university is also implementing a 3% cut to its base operating budget for this fiscal year. 
He also devoted part of his State of the University Address to Western's preparation for the kinds of problems seen in higher education nationwide.
The "crisis of confidence" Randhawa spoke of is shown in statistics: In 2011, 86% of college graduates said college had been a good investment for them, while now just over a third of Americans report confidence in higher education. Forty-five percent of Gen Zers (born between 1997 and 2012) say a high school diploma is all a person needs to achieve financial security. 
Randhawa said this is despite studies showing that many well-paid jobs require bachelor's degrees and that graduates with a four-year degree earn significantly more than high school graduates over their lifetime. 
Higher education is essential to creating an educated and informed citizenry, he said, and credited that "crumbling of confidence" for opening a new round of "so-called culture wars — the politicians and media pundits distorting what we do for their own short-sighted and often disingenuous purposes." 
The president said that while Western hasn't been impacted yet by these culture wars, the university needs to keep the national landscape in mind moving forward. 
"While these conditions are challenging, and ever evolving, they also have renewed my pride in being with you here at Western," he said. "We have remained true to our fundamental mission of public education and public service."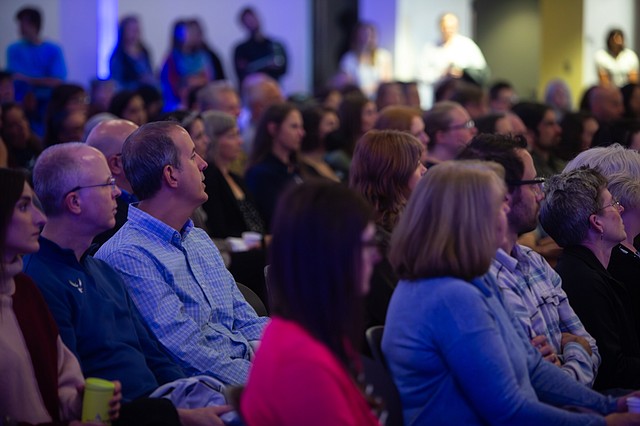 Randhawa also highlighted Western's focus on retention and increasing access to education. 
Last year's freshman class was the biggest in Western's history. This year's class, with numbers expected next week, is on track to be about as big, which the president called a "celebration." However, he said the university needs to pay attention to the decreased numbers of first-generation and Pell-eligible students.  
Recruiting and retention efforts have ramped up, and Randhawa added that Provost Brad Johnson is assessing student losses in junior and senior years to address that drop. Community listening sessions by Chief Diversity Officer Jacqueline Hughes last year provided the university with information on how to make students better feel like they belong at Western. 
In addition, he said Western will be focusing more on ensuring students have the financial resources to "make a Western education possible for them."
Randhawa praised the faculty and staff's ability to adapt to pandemic challenges and budgetary constraints. 
"This gives me immense confidence in our resiliency as an institution and in our ability to be adaptable to change while simultaneously enhancing our campuses and providing meaningful connections in the communities we share," he said. 
Laural Ballew, the executive director of American Indian/Alaska Native and First Nation Relations and tribal liaison to the president, gave a land acknowledgment at the beginning of the event. 
She also held a moment of silence for the at least seven deaths over the last two weeks in Lummi Nation due to fentanyl overdoses.