Health
PeaceHealth to refund millions to low-income patients after AG investigation
Not-for-profit billed thousands of low-income patients who likely qualified for financial assistance
November 20, 2023 at 7:07 p.m.
|
Updated November 22, 2023 at 1:10 p.m.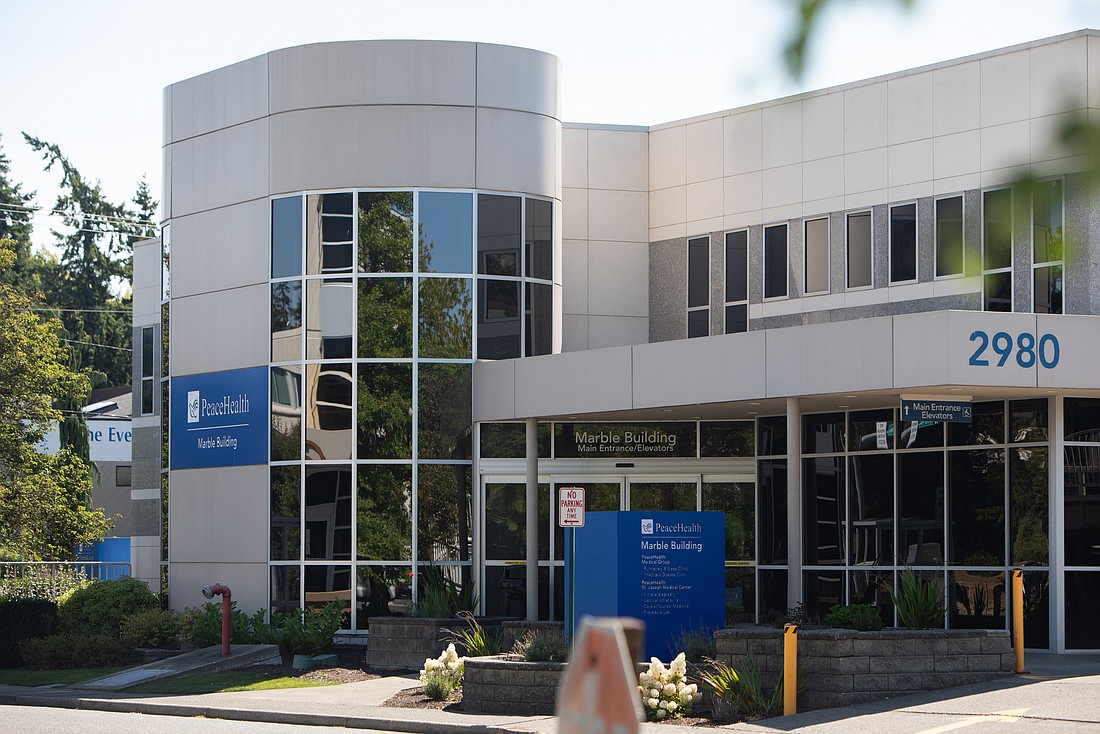 ---
---
PeaceHealth will refund up to $13.4 million to more than 15,000 low-income patients of its five Western Washington hospitals, in accordance with a settlement filed in Whatcom County Superior Court Monday, Nov. 20.
The Attorney General's Office investigation into the hospital chain's financial assistance and collection practices determined PeaceHealth billed thousands of low-income patients who likely qualified for financial assistance – without informing them of their eligibility.
"I appreciate PeaceHealth's cooperation in reaching this resolution that fully refunds Washingtonians for millions of dollars in medical payments, plus interest, without the need for litigation," Attorney General Bob Ferguson said in a news release.
The investigation found that the not-for-profit health system "failed to screen patients for financial assistance eligibility prior to attempting to collect payment, failed to meaningfully disclose the availability of financial assistance and collected payment from patients who PeaceHealth knew were likely eligible for financial assistance without disclosing their eligibility."
The attorney general's complaint filed with Whatcom County Superior Court outlined a number of specific ways PeaceHealth was allegedly engaged in unfair or deceptive acts when dealing with low-income patients.
One example cited in the complaint was the health care system allegedly attempting to collect pre-service deposits and providing estimates for certain procedures without first determining a patient's eligibility for charity care under the 1989 Charity Care Act.
"PeaceHealth sent letters that gave the deceptive net impression that patients were required to pay a deposit for pre-scheduled services," the complaint stated. "PeaceHealth did not conduct Initial Determination of charity care eligibility before sending these letters." 
The complaint goes on to allege that training materials directed staff to request payments from all insured patients – even if they might qualify for financial assistance – in a way that "created the impression that patients had no option but to pay for their care."
Patients impacted by the investigation are those who made at or below 200% of the federal poverty level and made hospital payments after Jan. 1, 2018. 
PeaceHealth noted in a statement that it has awarded $258 million in charity care to more than 66,000 patients since 2018, including $83 million to 25,000 patients without income verification.
The health care system operates hospitals in Bellingham, Friday Harbor, Longview, Sedro-Woolley and Vancouver — all are impacted by the resolution. However, PeaceHealth did not provide specific community numbers.
"The number of patients is relatively proportionately distributed among the five PeaceHealth facilities in Washington," said Beverly Mayhew, the health care system's northwest senior director of marketing and communications.
PeaceHealth will pay about $4.2 million in direct refunds — including more than $400,000 in interest — to more than 4,500 patients who were confirmed to have qualified for assistance but did not receive it. 
The not-for-profit is also required to refund up to an additional $9.2 million — including more than $900,000 interest — through a claims process to about 11,000 patients who were likely eligible for help on their medical bills, according to the Attorney General's Office.
PeaceHealth will be sending letters to patients who qualify for a refund and those who may qualify for a refund informing them of the resolution and the refund process within the next two months.
"Rather than expending time and resources on litigation, we entered into an agreement so that we can continue with our healing Mission and commitment to health justice," PeaceHealth general counsel Tom Karnes said in a news release.
Karnes noted that neither PeaceHealth nor the attorney general knows the total reimbursements owed to patients. However, in addition to refunds, the health care system will pay $2 million to the Attorney General's Office as reimbursement for the costs of the investigation.
"In addition to the robust steps that are already in place, as a result of the settlement with the attorney general, we will take yet another proactive step during the registration process – before care is even received – to determine eligibility for financial assistance," Mayhew said.
Mayhew said that five years ago PeaceHealth made changes to its financial assistance program to expand eligibility, enhance education and redesign statements to make them easier to understand. Additionally, she noted that the health care provider had supported changes to Washington and Oregon law to ensure more patients would be eligible for assistance.
An amendment to the Charity Care Act that took effect in 2022 guarantees individuals making up to 400% of the federal poverty level — up from 200% — receive financial assistance on their out-of-pocket hospital expenses, regardless of their insurance. This opens the doors for millions of Washingtonians to write-off necessary medical expenses received in Washington hospitals, according to the Attorney General's Office. For more information about Washington's medical financial assistance law, including tools to see if you qualify, visit affordablehospital.wa.gov.
PeaceHealth locations in Washington are:
St. Joseph Medical Center — Bellingham
Peace Island Medical Center — Friday Harbor
St. John Medical Center — Longview
United General Medical Center — Sedro-Woolley
Southwest Medical Center — Vancouver
If patients have questions about whether they qualify for this resolution, they should contact PeaceHealth. If you were billed for, or paid for health care at a Washington hospital but believe you were eligible for financial assistance, file a complaint with the Attorney General's Office. 
This story was updated at 1:10 p.m. Wednesday, Nov. 22 to include additional information from the attorney general's complaint and statements from PeaceHealth.