Community
On Lummi Island, veteran Paul Davis has dedicated 50 years to his community
Street- and park-naming honors his volunteer work in schools, library and nonprofits
November 11, 2023 at 5:00 a.m.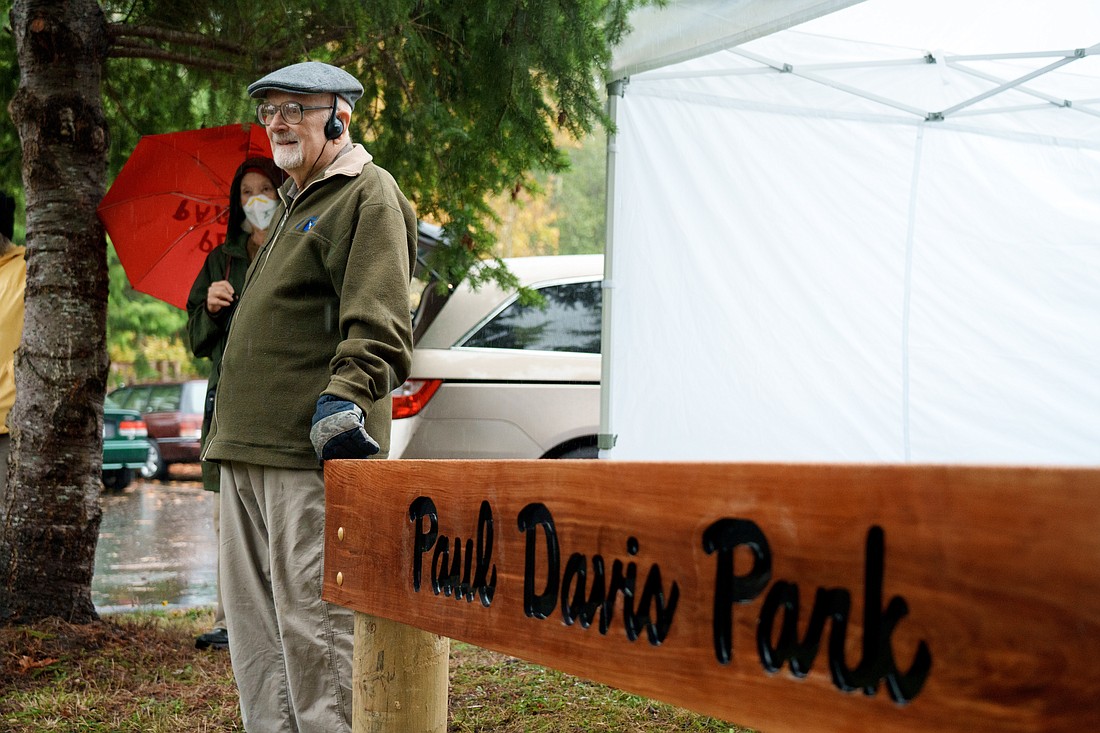 ---
---
LUMMI ISLAND —  97-year-old World War II veteran Paul Davis remembers how he first came to the island he has called home since 1973. 
"I knew I wanted to live here when I was 6 years old," Davis said while seated at his kitchen table. 
Davis is considered one of the island's gems — a lifelong bachelor who settled in and got to work volunteering and making community connections that continued for nearly 50 years after a career as a chemical engineer.
"I'm here for the long run," Davis said. "I'm part of the island." 
In 1908, Davis said, his paternal grandfather built a rustic one-room waterfront cabin as a summer home on the Nugent Road property where Davis now resides.
In the 1930s, after relocating from Bellingham to Oklahoma for his father's work, Davis, his mother and four siblings would make the long drive to the island every June, and leave shortly before school started in September. His dad would join them for a two-week period.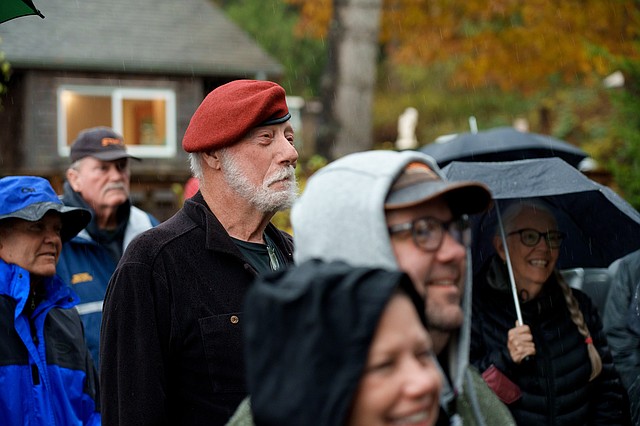 "Those summers we spent out here, it couldn't have been any better than heaven," Davis said.
In following years, Lummi Island was never far from his mind.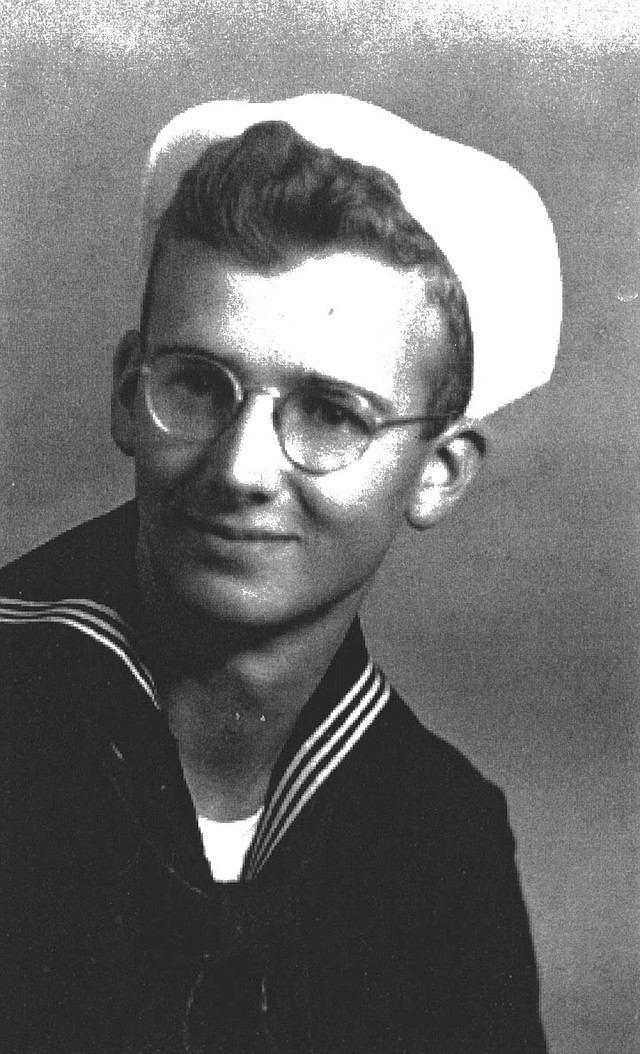 Following a stint in the Navy during World War II — where he trained to become an aviation electronic technician but was never sent overseas because the war ended — he went to college courtesy of the original G.I. bill and obtained his master's degree from the University of Michigan. 
As a chemical engineer, Davis eventually ended up studying nuclear physics and how to build nuclear reactors at Oak Ridge National Laboratory, but didn't make that his profession. 
After working for years at Mobil Oil in the research and development department, he retired at age 46 and moved to the island. 
By then, the cabin had been renovated by his father and had been transformed into a modest one-bedroom house.
Retired, but never idle 
The Lummi Island residents who gathered to celebrate the official unveiling of Paul Davis Parkway and Paul Davis Park on Saturday, Nov. 4 seemed to be unanimous in their opinion that Davis deserves every accolade he gets. 
Among other things, people pointed out, he spent more than 30 years volunteering in various capacities at the Beach Elementary School; was treasurer of the Lummi Island Community Association (LICA) for 47 years; served as treasurer of the Island Library; was an early supporter of the Lummi Island Heritage Trust — a nonprofit dedicated to land preservation to whom he's leaving his property — and edited and printed the invaluable community newsletter known as The Tome for more than 40 years. 
"He's left an incredible legacy to the island," current LICA President Mary Ross said. "By him doing those things, LICA has done a lot of good things for the community."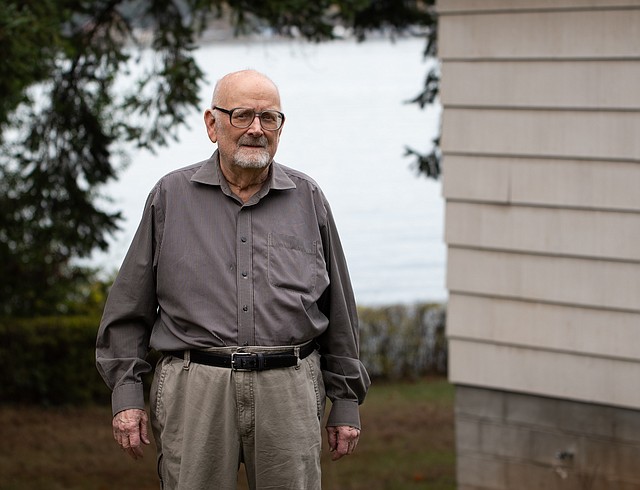 Greg Hall, the former president of LICA and the one who first reached out to Whatcom County Council with a proposal regarding naming the orchard and street after Davis, said he was happy to put in the work to help get it done. 
"How many people do you know (who) have spent 50 years in committed service to their community?" Hall said. "I can count on one hand, and still have three fingers left." 
Hall built the Paul Davis Park sign that was unveiled on site, and Davis declared it to be "beautiful." 
Words of thanks  
Following the unveiling, the event moved about a block away to the Grange Hall due to inclement weather. There, while attendees ate chocolate cake and pastries and sipped on hot beverages, people came to the podium to share their stories about Davis and give thanks for his service. 
Educators recalled Davis telling them more than 30 years ago that the Beach School went through teachers "like water" — which elicited much laughter — but also noted that he was instrumental in helping pull off school musicals and Halloween events, and that he and LICA came to the rescue when the school was facing closure during the recession.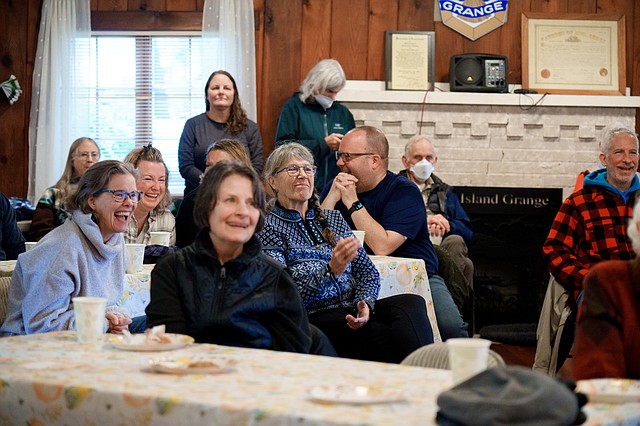 On behalf of the Friends of the Island Library (FOIL) and LICA, Alan Krum said he didn't think there was any organization on the island that didn't have some sort of link to Davis, who has also acted as archivist and historian. 
"When you get to spend time with him, you get to see there's so much depth to Paul," Krum said. "He's a fabulous person. It's been my honor to work with him." 
Others spoke to the fact that in addition to being an archivist, Davis is also a visionary who's concerned with Lummi Island's future and is dedicated to making sure that 50 years from now, natural places he's helped preserve will still be there for islanders to enjoy. 
After numerous people had shared their stories and Davis had responded to them, he was presented with a quilted lap blanket containing pictures of him and scenic vistas of Lummi Island.
"This is very appropriate," Davis said. "When you get to be 97 years old, you take a lot of naps."
"I want to thank you," he continued after humorously declining to tell the crowd a story — something he said he's done a lot of in his last half-century on Lummi Island. "You wouldn't believe the thrill and honor I have to have all of you here today."