Drink Cascadia
El Sueñito brings community, culture to the forefront
Events at Sunnyland brewery include dance, drag, music, food and beer
November 6, 2023 at 4:55 a.m.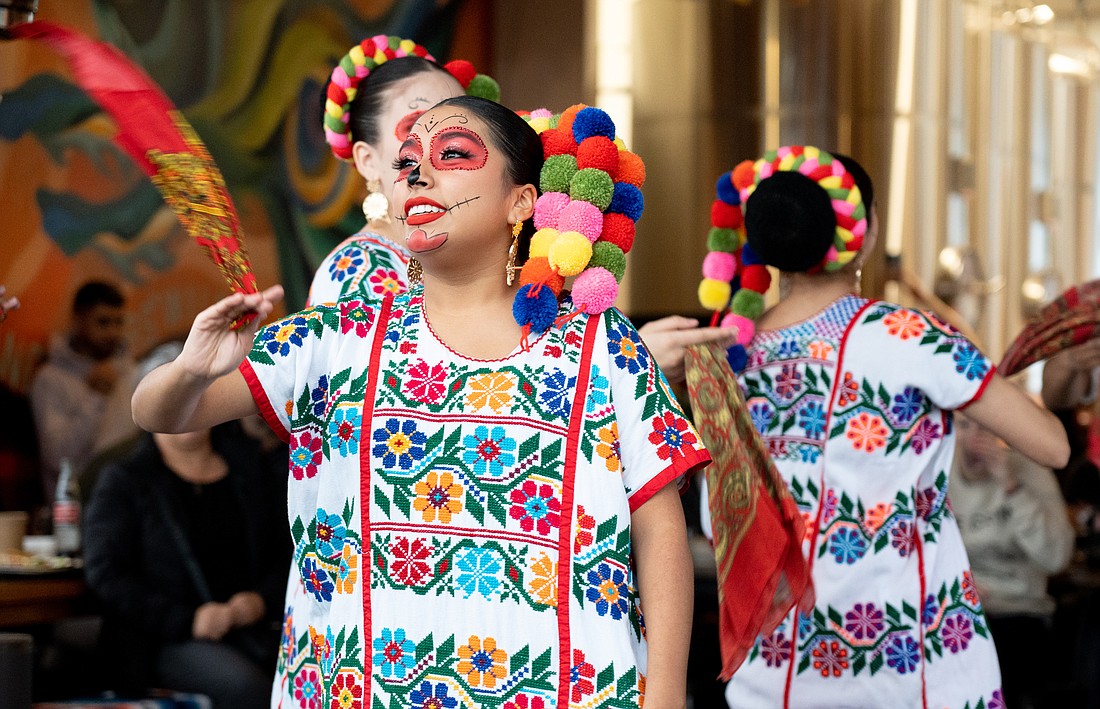 ---
---
At the end of October, I spent a week in Mexico on a family vacation. 
As we strolled the Puerto Vallarta Malecón (promenade), sipping Pacifico in 85-degree heat, the city was busy setting up for one of its most important annual events. During Día de los Muertos (Day of the Dead), people of Mexican heritage around the world honor their late loved ones with a colorful two-day celebration taking place Nov. 1–2. 
Back in Bellingham, while recovering from the shock of a 40-degree temperature drop, I was delighted to find one of our local breweries celebrating Día de los Muertos. Upon opening in February, El Sueñito Brewing promised to bring community cultural events to Bellingham.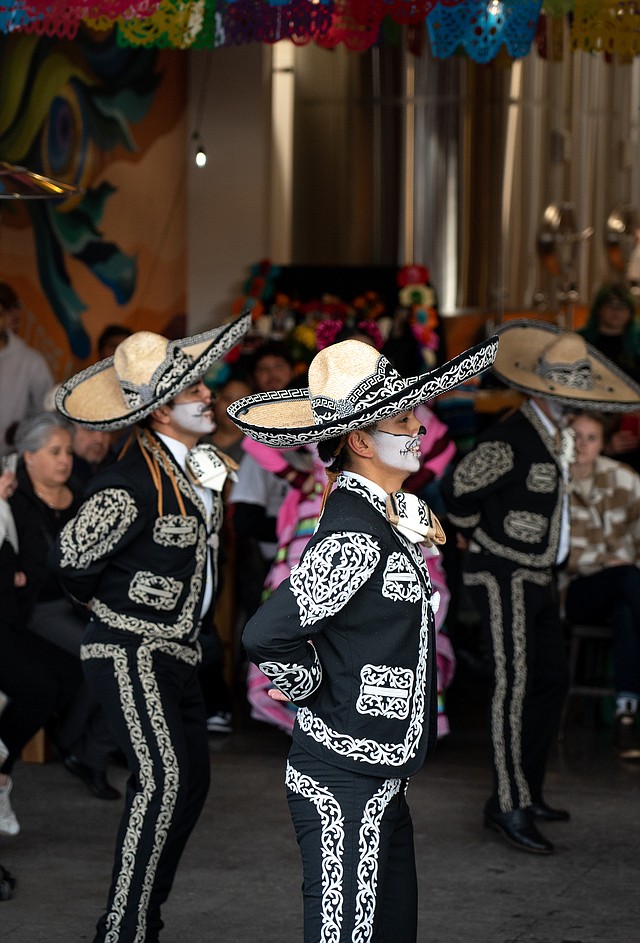 "I want folks to come make this space a community hub, and also come experience the cultural components that we hope to add to this space and the neighborhood," co-owner Osboldo Hernandez said last February.
El Sueñito has delivered on that promise, with festive events for Cinco de Mayo, Pride Month, Latinx Heritage Month and now Día de los Muertos. Embracing its identity as Washington's first gay- and Mexican-owned craft brewery, El Sueñito's events are full of dance, drag, music, food and beer.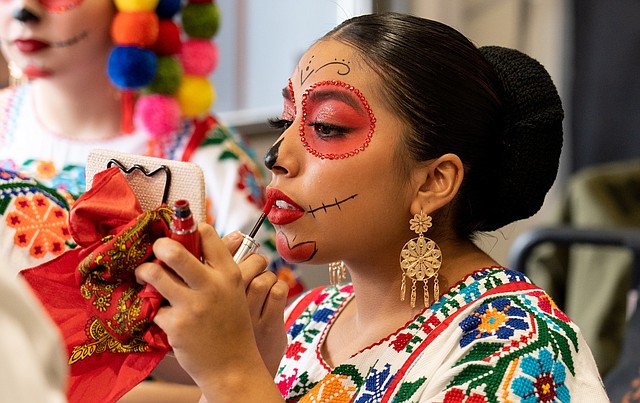 El Sueñito kicked off Día de los Muertos with a community altar de ofrendas (altar of offerings) — a space to remember and celebrate loved ones who have passed. Decorated with marigolds, the altar is a space to honor the dead.
"People have been dropping off photos of their pets and their humans who've passed," Hernandez said. "We're going to do an intimate staff ceremonial fire to burn all the photos."
But Día de los Muertos is not an entirely somber occasion. Rather, it's a joyous celebration of life and death. In the spirit of the holiday, El Sueñito released a collaboration beer over the weekend — Dulce Muerte Horchata Milk Stout.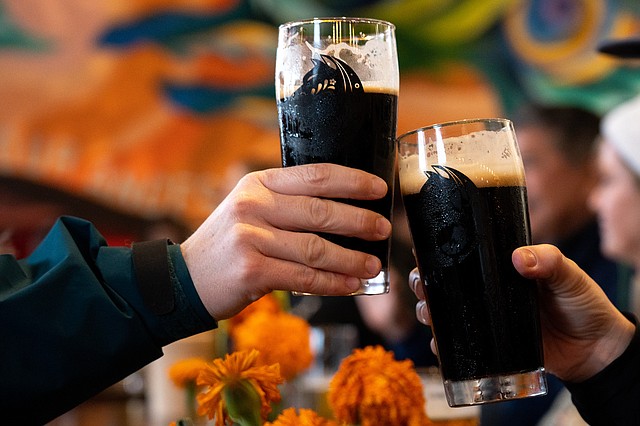 El Sueñito co-owner and brewer Dennis Ramey collaborated with Kulshan Brewing on the recipe, infusing the beer with Mexican chocolate, vanilla and cinnamon flavors for a slightly sweet, dessert-like drinking experience. Dulce Muerte is currently available at El Sueñito and Kulshan Brewing.
For entertainment, El Sueñito brought in one of Washington's renowned folkloric dancing groups, Bailadores de Bronce, to perform dances from different regions of Mexico. A spooky, sold-out drag show and costume competition rounded out Saturday evening's entertainment. On Sunday, Nov. 5, El Sueñito hosted its first Lotería (Mexican bingo) night to cap off the weekend.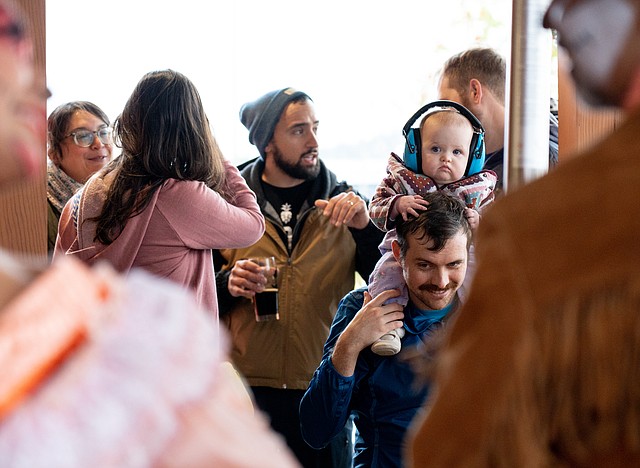 El Sueñito's sister business, Frelard Tamales, offered gift sets for Día de los Muertos. Each gift set featured a dozen tamales, pan de muertos, candles, sugar skulls to decorate at home, body soap and flowers from local vendors. Beginning Dec. 11, Frelard Tamales will offer holiday-themed gift sets. 
El Sueñito will continue to adjust its offerings as it transitions to winter. From Sunday morning Zumba classes to brunch, there's something for everyone. Brunch service begins Saturday, Nov. 18, and will run from 10 a.m. to 2 p.m. every weekend. Check social media for details and announcements.
Additionally, heated outdoor seating will be available throughout the winter months on El Sueñito's improved patio.
"We added walls to the patio," Hernandez said. "By January we'll have a big one that will block everything in to keep the heat and take the edge off the cold and wetness. We're trying to make it as comfortable as possible."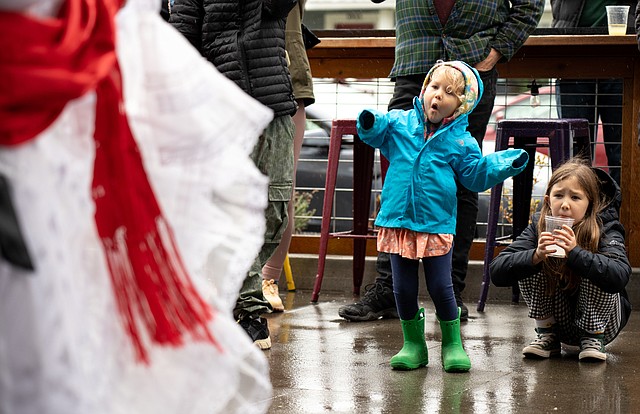 Brews and spirits news
• Holiday beers are popping up around Bellingham, from dark seasonal favorites like Boundary Bay Cabin Fever and Kulshan Kitten Mittens to new recipes like Otherlands' debut rauchbier (smoked lager). There's never enough room to list new releases here, so get out and try some seasonal flavors at your favorite neighborhood brewery.
• If you missed Chuckanut Bay Distillery's Roaring '20s party last month, fear not. They're back with another themed event from 6–10 p.m. Friday, Nov. 24. Krampus Night will celebrate the annual release of Chuckanut Bay's barrel-aged Krampus Herbal Liqueur. Krampus is a wheat-based spirit made with honey, roasted hazelnuts and seasonal spices. You can try the limited-release, barrel-aged version at Krampus Night, "served directly from Krampus's tongue via ice luge sculpture." Tickets for the event ($60) include an icy Krampus shot, "heavy" hors d'oeuvres and photos with Seattle Krampus. Costumes are encouraged. 
• From 5–9 p.m. on Saturday, Dec. 2, Stones Throw Brewery will host its 2023 Winterfest Bonfire. Warm up by the fire with s'mores, mulled wine and live holiday music by J.P. Falcon. Stones Throw will release its Winterfest Ale at this free, family-friendly event. At some point before or after the fest, saunter down to the corner of Harris Avenue and 8th Street for the Fairhaven Firelight Stroll. From 5–8 p.m., a wooded path will be lined with lanterns.
Brandon Fralic's Drink Cascadia column runs the second week of every month. Reach him at drinkcascadia@gmail.com.