Ron Judd
CDN's election coverage will be reader-powered again
'Citizens Agenda' will shape 2023 election news, endorsements
May 31, 2023 at 5:05 a.m.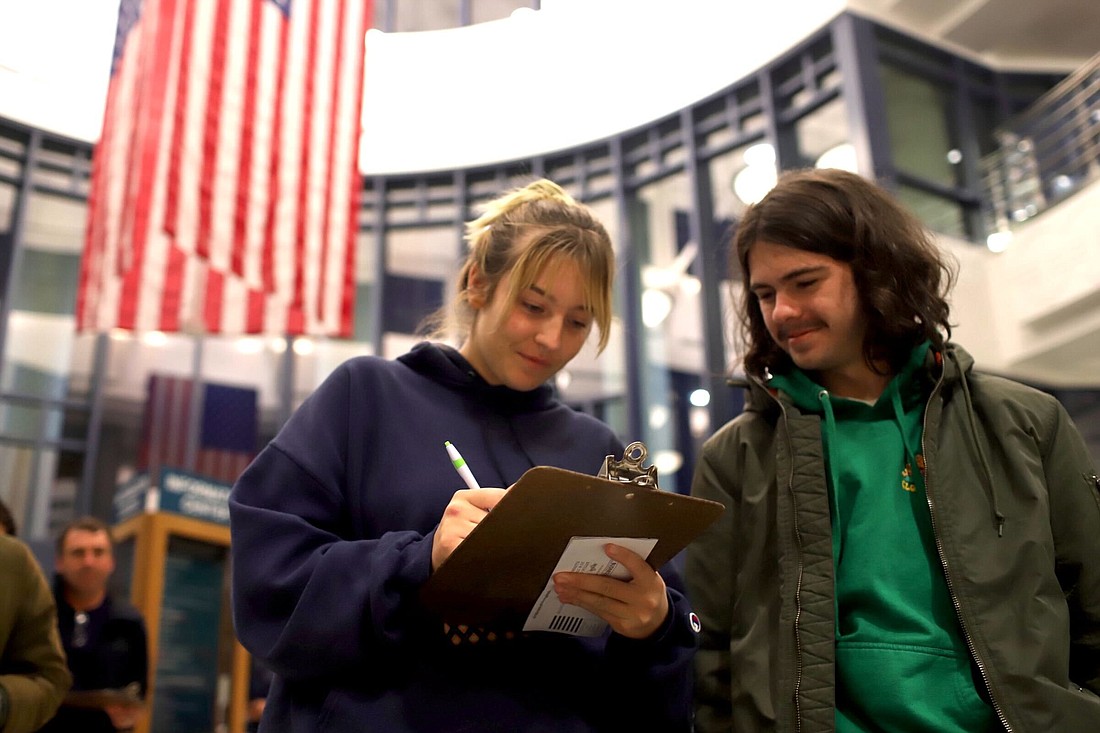 ---
---
Don't hate me for this: We need to talk about elections. 
Yes, yes: It's too early, the skunk cabbages have barely bloomed, for God's sake. True, that. 
But a large and unusually significant general election looms on Nov. 7, and more important, a primary that will shape key Northwest Washington races comes early this year — Aug. 1. Ballots are mailed two weeks before that, putting critical decisions on voter's plates in early to mid-July.
And here we are on the cusp of June, so … shall we all get back to work on stuff that truly matters?
It's OK if you're not ready to make that leap. But Cascadia Daily News is. To cut to the chase: We consider last year's election-coverage process, using the tools and guiding philosophy of the Citizens Agenda, to have been a resounding success. 
We repeatedly asked the trademark CA question: What do you want candidates to be talking about this election season as they compete for votes? And you responded in droves, with questions distinguished not just by quantity, but also quality. 
After grouping many questions with like subjects, we wound up with about 60 questions that we put forth in our pages, asking readers to vote for their top five.
CDN's news team used those questions as a framework for our reporting of last year's election, allowing reader-voters to set the election agenda, rather than annoying candidate talking points. 
Our editorial board used the questions as a similar framing tool, putting the questions to candidates during hourlong, in-person candidate interviews. Candidates also were asked to submit written responses to the questions for our Voter Guide.
Those interviews became the basis for candidate endorsements, which CDN was proud to offer as a slice of what we consider to be informed opinion about the election. We will repeat the process for key races and ballot issues for this year's general election.
Our readership's five favored questions in 2022 dealt with homelessness, abortion rights, election legitimacy, gun regulations and single-payer health care. For obvious reasons, we devised our own, separate list of questions for the specialized elected position of a local District Court judgeship. 
This year's process will be similar: Consider our doors open right now for reader ideas on what issues we should put front and center before candidates. It's never too early to start sending candidate questions to our main inbox, newstips@cascadiadaily.com, with the subject line: "Citizens Agenda." 
Watch this space for regular updates on the question submission and voting process. We're also busily working on plans for CDN's participation in various election forums, as well as making plans for pullout Voter Guides for both the primary and general elections. 
Meanwhile, it's important to note several key principles and differences in CDN's 2023 Citizens Agenda process:
Timing: We'll put out a primary Voter Guide around the time ballots are mailed in mid-July. Our general election Voter Guide will publish by the second week in October. 

Candidate interviews: Many readers last year asked about the availability of transcripts or, better yet, video coverage of our endorsement interviews, which are on-the-record sessions with CDN editorial and news staff. We're working on that right now and will announce details once plans are solidified. 
More focused questions: Last year's election was largely dominated by federal and state reps, with broad election issues shared at the local and national levels. This year's election is different — with key battles for important positions such as cities' mayor offices and county sheriff and executive. The 2023 election also includes what promises to be fascinating contests for numerous city council and school board seats. 
To drill down to subjects more fitting for those unique roles, we'll be asking readers to adjust. Rather than just five overall questions, we'd like separate questions for three overriding groups: Local government, crime and justice, and education. 
Examples: Local government: "What are your plans to address what's obviously a growing substance addiction problem?" Crime and justice: "If elected sheriff, what's your stance on expansion or maintenance of jail-diversion programs?" Education: "How should local school districts maintain independence when making curriculum decisions?" This will allow us to better drill down to specifics.
Advertising: Because they are a public service of our fiercely independent newsroom, our Voter Guide supplements do not contain political advertising. CDN does accept other political advertising that meets state Public Disclosure Commission requirements and our own advertising policy (copies available upon request by emailing member@cascadiadaily.com). 
We reserve the right to reject any political ad we believe spreads misinformation or, in the opinion of the executive editor, unfairly attacks an opponent.
Those are the ground rules, and our rough schedule. What's important to remember today? The Citizens Agenda process is simply a funnel that relies on your ideas and energy to fuel successful coverage.
We need to know: What matters most to you?
The approach has been successfully employed by many news organizations in the recent past to cut through political mudslinging, horse-race-focused coverage and other maladies that we now know pose significant threats to U.S. representative democracy. 
That subject is dear to us; CDN formed as a news organization largely in response to those threats. As an independent newsroom, we take our election coverage seriously and know our readers bring similar passion and focus to the subject.
It's going to be a fascinating summer of election coverage. We look forward to bringing all our readers along with us, and once again, count on you to point us in the right direction.
Ron Judd's column appears on Wednesdays: ronjudd@cascadiadaily.com; @roncjudd