Restaurants
Review: Brando's BBQ in Bow
A welcome addition to the neighborhood
May 27, 2023 at 5:05 a.m.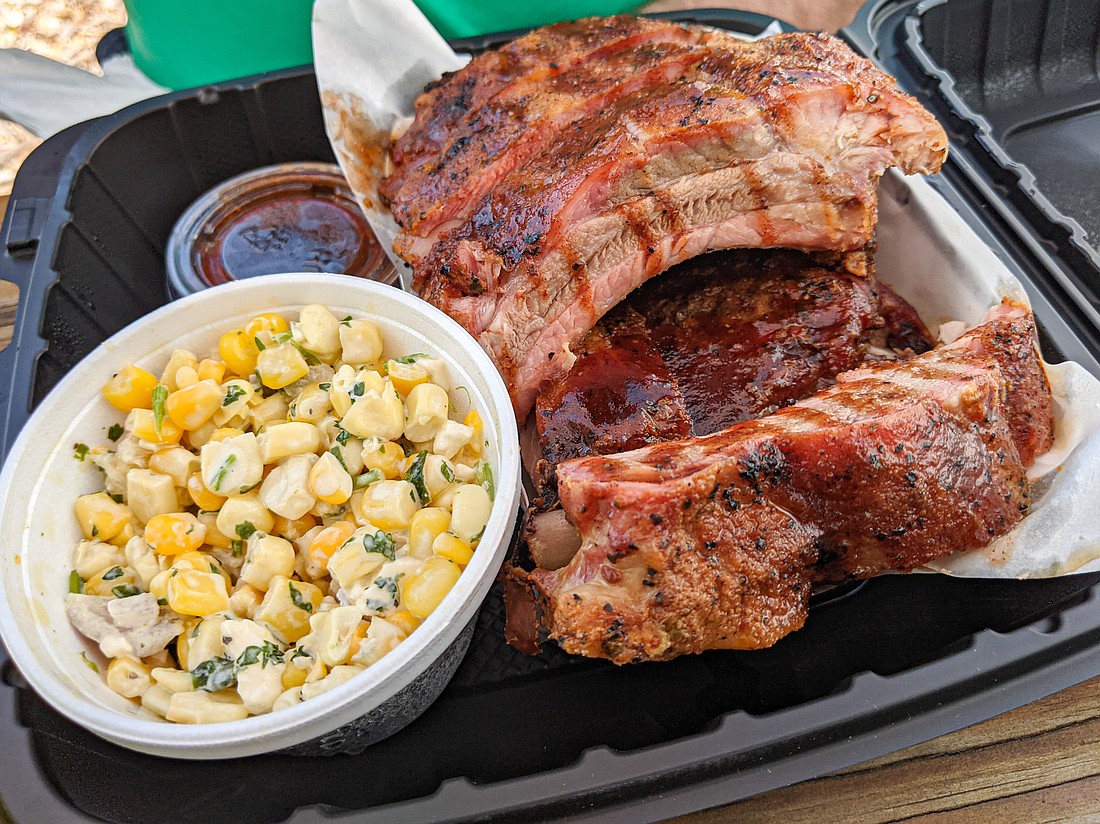 ---
---
When Brando's BBQ first appeared on the scene a few years ago, it was a food truck that was usually parked in Bayview, right on the water. It looked great, but it wasn't until they moved into a permanent location in Bow-Edison that I finally got to try their barbecue.
They opened this February in their new space at the corner of Chuckanut Drive and Bow Hill Road. Located in what was previously a gun shop, the space is much smaller than you would expect from the outside, but there's plenty of parking. A long bar and a few tables fill the space, as well as some outdoor seating, but takeout is a good way to go if it's busy. If you dine in, choose from canned beer and other beverages.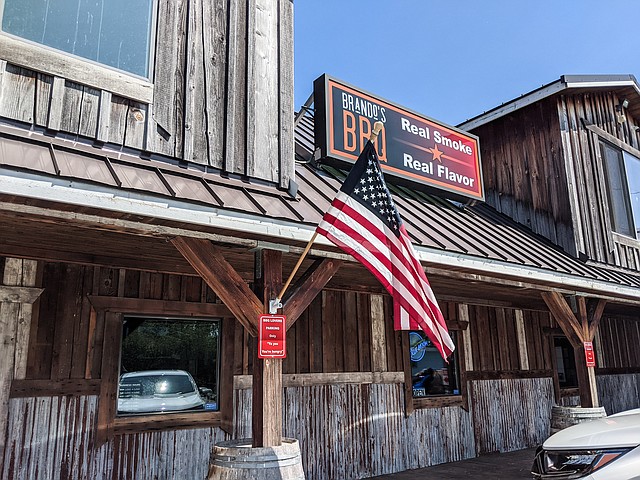 Order at the counter or call ahead. Weekdays are usually quiet enough for a quick pickup, but we made the mistake of trying to pick up lunch there on Mother's Day and got stuck in an enormous backlog of orders — they sold out by 4 p.m. that day, unfortunately for any customers who had been hoping to get dinner there.
You can choose any of Brando's smoked meats as an entrée with one side ($15.99–$18.99), as well as sandwiches and tacos. The options are brisket, pulled pork, pork ribs or chicken — which are all good — and you can't go wrong with ordering whatever your usual favorite is. That said, the pork ribs are incredible, assuming they're ready for the day or not already sold out. Big and meaty, but perfectly tender, these are understandably popular. On our first visit, two of our party got ribs, and shortly afterward they were sold out. 
The other surprise favorite for me was the chicken. On one visit, I had ordered tacos, but it got switched in the kitchen and I ended up with the chicken sandwich ($15.99). As it turned out, I was not mad about this at all because it was possibly the best-barbecued chicken sandwich I've ever had in my life.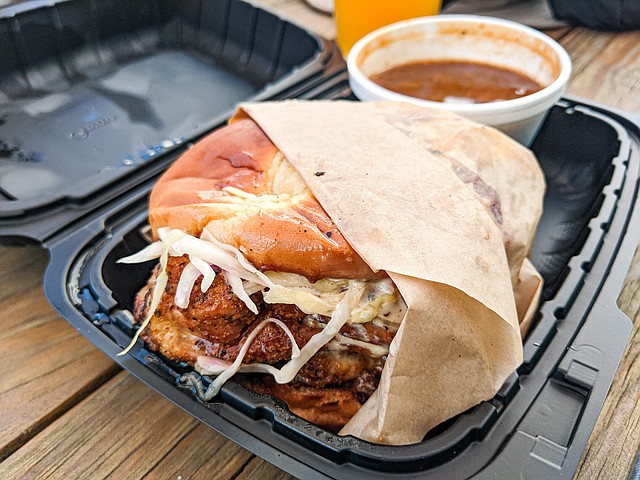 The smoked chicken is served in a large piece, not shredded, and it was absolutely perfect and juicy. In addition to a dollop of coleslaw, it's also dressed with Alabama white sauce, a fabulous sauce I have made at home but almost never encountered in a restaurant, and is amazing with the smokey chicken. The pulled pork and brisket sandwiches are good, too, especially the brisket, which adds red cabbage as well as that excellent white sauce.
The tacos, which I have at least gotten to taste, are very satisfying as well. One order gets you two large tacos well-stuffed with meat and slaw and topped with various sauces, with one side.
Sides ($3–$3.50) include mashed potatoes, coleslaw, cornslaw, mac and cheese, baked beans and potato salad. My favorite side from our first visit was macaroni salad, but much to my dismay, it seems to be off the menu. The beans, in a rich barbecue-flavored broth, are probably my favorite from the current menu (although I am always in favor of beans). The potato salad is very good, and I love the idea of the cornslaw, but both it and the coleslaw are a bit lightly dressed for my taste. We got around this on one visit by adding a side order of Alabama white sauce to the slaw (yes, I like white sauce).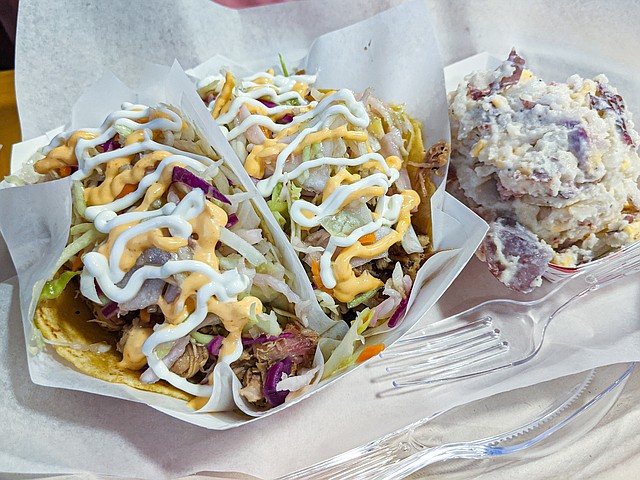 Some of the more unusual dishes on the menu include the BBQ bowl ($12.99) and the BBQ sundae ($16.99). The bowl has a base of mashed potatoes, layered with cornslaw, beans and meat. The sundae is served in a large to-go cup and holds a parfait of beans, mashed potatoes, mac and cheese, and coleslaw, with a barbecue sauce drizzle. I have not tried either of these yet, but I have tried the loaded mac and cheese ($16.99), which is a similarly enormous pile of food.
The mac and cheese is made with penne pasta and is extremely dense and cheesy, although I had to dig quite a while through the pile of coleslaw and pulled pork before I even found the mac and cheese layer. A drizzle of spicy mayo over the top was a nice touch. One order made two very filling lunches for me.
Even before I visited Brando's, I had heard nothing but good things, and it's obviously a big hit with locals for good reason. While the Bow-Edison area has more than its fair share of restaurants, it's safe to say Brando's is a welcome addition to the neighborhood.

Brando's BBQ is open from 11 a.m. to 7 p.m. Wednesday, Thursday and Sunday, and 11 a.m. to 8 p.m. Friday and Saturday in Bow at 14969 W. Bow Hill Road. Info: brandosbbq.com.