Food
Get fresh at Whatcom, Skagit farmers markets
A plethora of produce awaits you
May 26, 2023 at 5:00 a.m.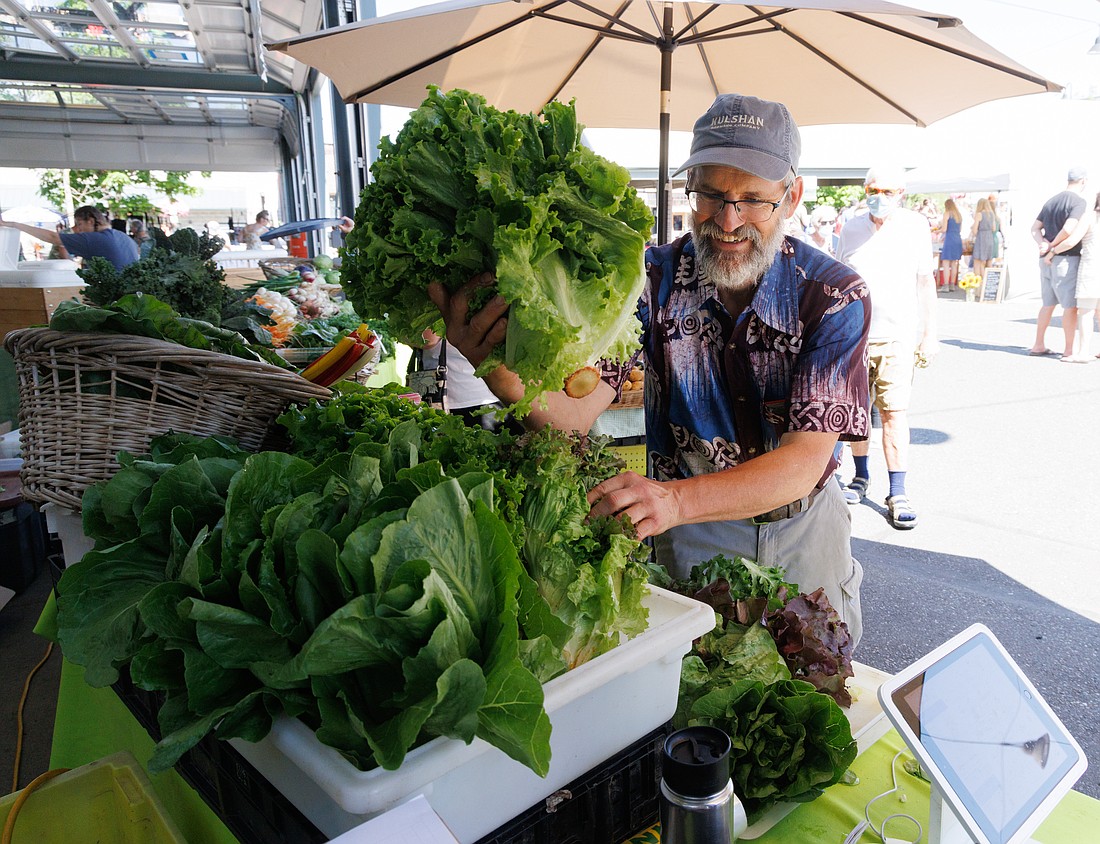 ---
---
Bellingham Farmers Market is coming up on two months of weekly Saturday operations from its home base at Depot Market Square, but only recently announced it won't be bringing back a mid-week Wednesday Market this summer.
Asked about the pause, Market Director Lora Liegel pointed to a recent blog post on the topic, which explained that although the secondary market has seen a lot of enthusiasm from patrons over the last 20-plus years — where it has set up temporary residence everywhere from the Fairhaven Village Green to Barkley Village and the Bellingham waterfront — it hasn't translated to the financial success they need to continue the market.
The Wednesday Market may return in the future, but for now Liegel and other Bellingham Farmers Market (BFM) staff are focused on making the primary market as successful as it can be. This year, they'll be bringing back Kids Vending Day for three dates over the summer, and will continue to accept SNAP EBT (food stamps) and SNAP Market Match.
"The Saturday market is going well," Liegel said. "Some produce has been delayed by about two to three weeks due to the cool, wet spring. But strawberries and spring flowers have hit the market now. And the sun has been out, which has encouraged customers to shop. In fact, we just had our highest-grossing market sales day yet, over Mother's Day weekend."
In Whatcom and Skagit counties, other markets are revving up, as well. Anacortes Farmers Market opened May 6 at the Depot Arts Center, and plans to stick around until the last Saturday in October, selling everything from produce to honey, berries, hazelnuts, wine, seafood, oysters, grass-fed beef, hot sauce and more.
On May 20, the Mount Vernon Farmers Market returned to the city's Skagit Riverwalk Park, where it will continue from 9 a.m. to 2 p.m. every Saturday through Oct. 14. It's a lovely venue, with seating within view of the river and easy access to the historic downtown core.
From 3–7 p.m. Wednesday, May 24, the Sedro-Woolley Farmers Market will also return to its home base at Hammer Heritage Square, located at Ferry and Metcalf streets. Expect new and returning vendors, and plenty of farm-fresh fare, flowers and crafts.
Memorial Day weekend will also bring the opening of the 38th season of the Concrete Saturday Market from 10 a.m. to 2 p.m. May 27 at the Concrete Community Center — where it has been taking place since the summer of 1986. Live music, space for kids to vend and plenty of produce, art, flowers and crafts can be found.
That same day, and during the same time frame, the Lummi Island Saturday Market will kick off its season in the field next to The Islander grocery store with produce, flowers, paintings, gourds, cards, art quilts, clothing and more by local artists and farmers, as well as informational booths from island organizations. The event takes place during the Lummi Island Artists' Spring Studio Tour, so plan accordingly.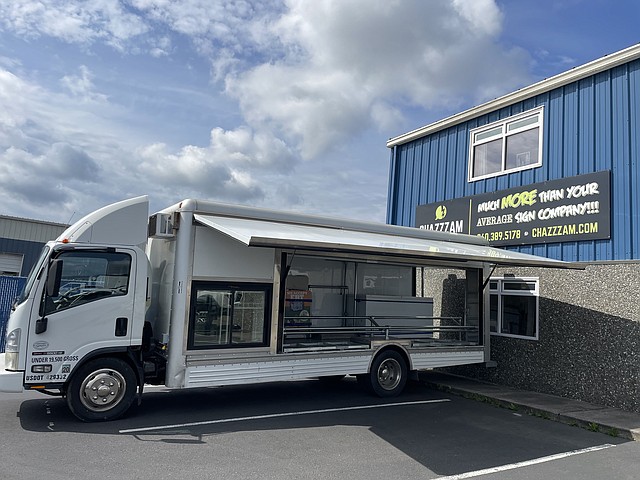 From 10 a.m. to 2 p.m. Sunday, May 28, the Skagit Valley Farmers Market will return to The Vinery at Christianson's Nursery. A mixture of produce and crafts will be highlighted at the former pea harvesting site Sundays through September, making for yet another must-see stop in Skagit.
But that's not all. The Lynden Farmers Market will resume from 2–6 p.m. Friday, June 2 in the parking lot next to the Grocery Outlet, where it will be stationed at the end of every work week through Oct. 13.
Also opening that weekend is the Ferndale Public Market, which opens for business from 10 a.m. to 2 p.m. Saturday, June 3 at Centennial Park, 319 Grover St. Whether you're looking for fresh veggies and fruit, flower bouquets, handmade bath products or fresh cheese, you'll find it here every Saturday through September.
Not to be outdone, Twin Sisters Markets will be re-opening its three markets that same weekend — the Deming Market from 9 a.m. to 3 p.m. at Deming Quick Stop and Kendall Market from 10 a.m to 2 p.m. Saturday, June 3; and the Birchwood Market from 9 a.m. to 2 p.m. in front of NW Pawn on Birchwood Avenue.
Twin Sisters Markets Manager Cat Sieh said patrons stopping by the markets in Kendall and the Birchwood neighborhood will see something new this year in the form of a custom-built mobile farmers market truck designed to transfer the farmer-led nonprofit's goods. It will include a refrigerated cooler for produce transport and storage; a sliding glass-front refrigerator for local eggs, ferments and pasture-raised meats; a chest freezer for pasture-raised meats; a large automated awning to keep customers and products cool and dry; and a built-in produce aisle display right on the truck.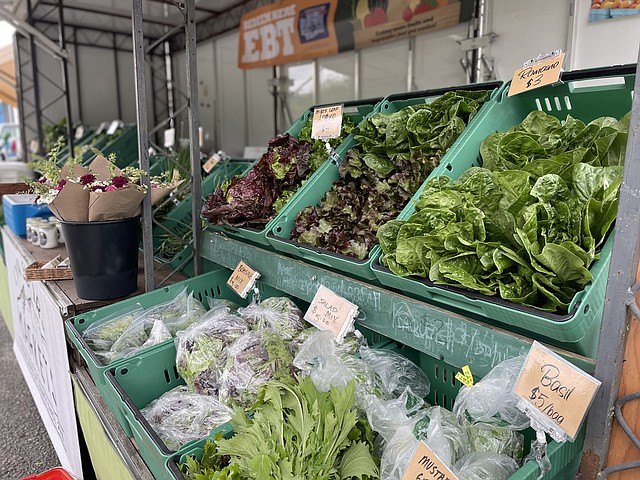 Set in neighborhoods designated "food apartheids," or food deserts influenced by systems of oppression, Sieh said the cooperative, volunteer-led farm stands continue to offer programs that make their high-quality, locally grown products more affordable, including EBT, SNAP Market Match and senior vouchers. Basically, she said, it's all about access.
"Our customers are diehard fans of delicious, farm-fresh food, and we get frequent comments about how excited people are to be able to get quality local produce closer to home," Sieh said. "Customers often want reassurance that we're not going anywhere. At our east county locations, we often hear that folks saved a trip to Bellingham by shopping at our markets. Customers also love to learn more about the local farms that we source from, what's in season and how to cook various items."