Profiles
Ski to Sea race director 'can't imagine doing anything else'
Demanding, but exciting, job fits Anna Rankin's adventurous life
May 24, 2023 at 5:55 a.m.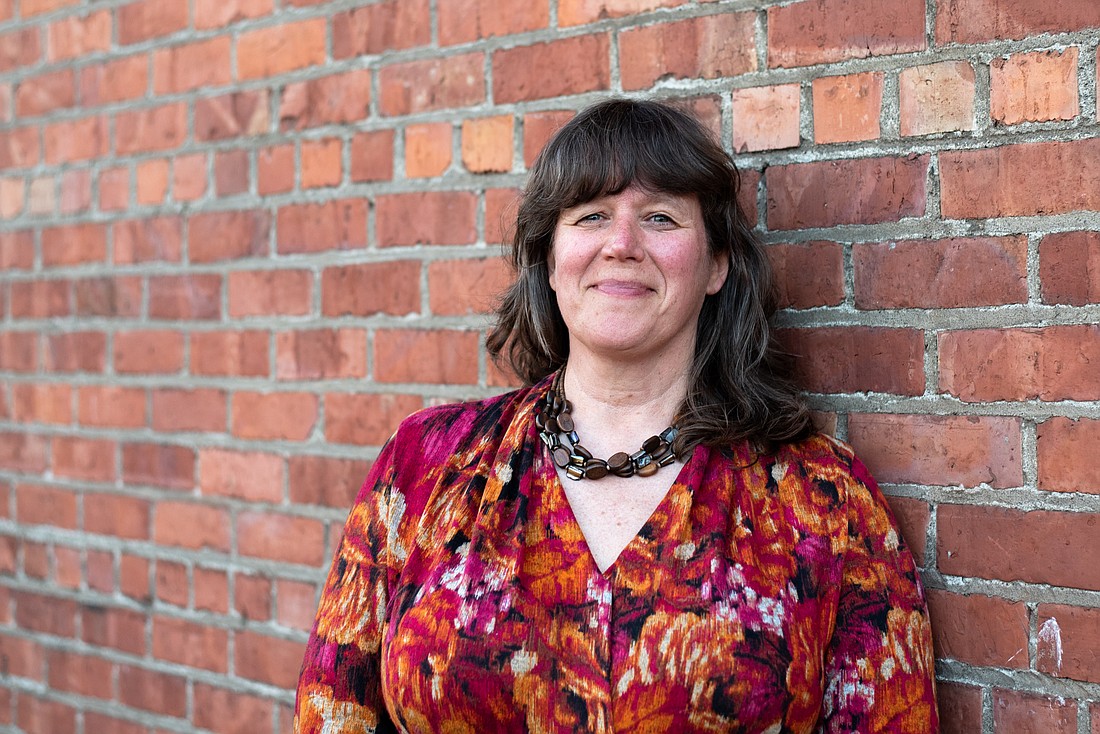 ---
---
For Race Director Anna Rankin, putting on Ski to Sea is like putting on a play with thousands of actors, hundreds of backstage crew members, a nearly 100-mile set, a massive props department and the biggest audience of any Bellingham event. 
Working days that bleed into 1 a.m. aren't unexpected, especially as May approaches. Rankin said she and Assistant Race Director Aurielle Buermann marvel at how the event comes together — sometimes, it seems, at the last moment. 
"All of a sudden, the play opens and the performance is ready," said Rankin, 53.
In preparation for the 50th anniversary of the race, she's been sifting through old film and photos from as far back as the 1980s. 
"I was getting really emotional — it's such a big thing, it's such a big part of the community, and to be at the helm? I feel so lucky," Rankin said. "To hit those big marks [like a] 50th anniversary, most people in my position aren't going to get to experience that."
Rankin and two other part-time staffers begin planning for the event in December — lining up sponsors and getting registration ready to open. This year, it was a "full-blown" effort by Jan. 2. 
"I'm not going to toot my own horn here, but I'm going to have to a little bit," Rankin said, because since she took over operations in November 2016, longtime Ski to Sea racers say they've seen positive changes. 
Rankin pointed to her organizational skills (she doesn't let "stuff slip through the cracks"), professionalism, background in finances and accounting — she earned her associate's degree in accounting at age 46 — and ability to mend some of the fractured community relationships from years prior. 
"She loves bringing people together," said Ashlee Carstens, former assistant race director and volunteer coordinator.
Carstens started her role in 2018. Around the time of her job interview, she had dyed her hair rainbow colors, and Carstens recalled being worried it would hinder her prospects. But Rankin's response was, "Oh my God, I want to do that to my hair," and eventually her hair was purple, Carstens laughed.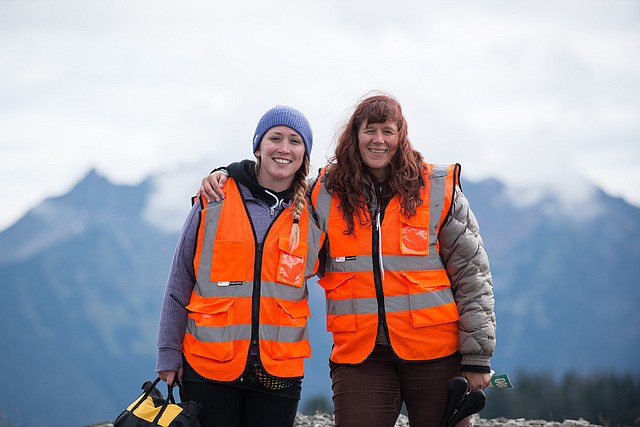 Together, they were constantly bouncing ideas off each other and getting creative to "make things the best that we could." They planned Trails to Taps for the first time, letting their fun personalities shine in the addition of a costume contest and after-party.
"She has an amazing ability to just make a decision and go with it," Carstens said. "That's a huge skill of a leader of an organization. You have to have confidence — you never know if it's going to be the right decision." 
The role of race director wasn't Rankin's dream job; although she loves the outdoors, her foremost hobbies week to week are hanging out with her ginger tabby, Ruffles, watching new films at the Pickford Film Center and Regal Barkley Village, and hosting cribbage tournaments.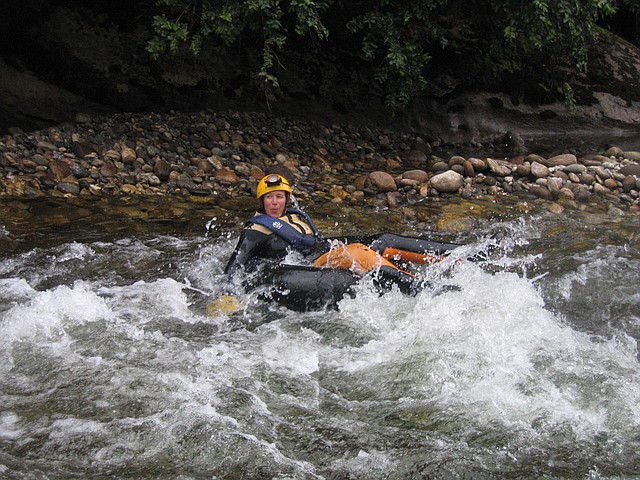 Rankin was hired by Whatcom Events as a part-time equipment coordinator in early 2016 after working in the service industry since age 15. She was offered the job of race director twice before she took the leap that November. 
"This job rings so true to all my experience in the service industry, except instead of like a night, it's six months," Rankin said. "When you're waiting tables, you're like, 'OK, they need their check, I need to get their order, they need water, I need to do five things.' And you think, what's the best way to make one pass — to get as many things done at one time as you can? This job is the same way, but in a bigger spectrum."
Now, approaching the fifth race she's overseen and the 50th anniversary of Ski to Sea, Rankin can't picture herself doing anything else.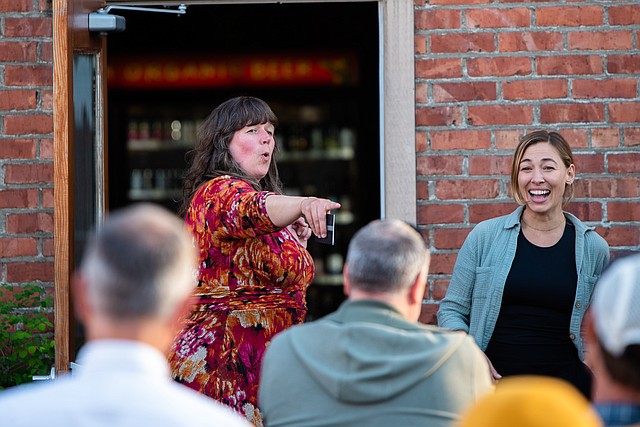 "I absolutely love it," she said.
John Burley, who has been on the race committee for 31 years and seen a number of race directors cycle through, has nothing but praise for Rankin's leadership, which he described as selfless in the face of an oft-thankless job. 
"It's not all about her — it's not the Anna show," Burley said. 
Rankin attributes much of her success to the three capable assistant race directors she has worked with since she moved into her role, the rest of her staff and her current board of directors. Being able to delegate and trusting those she's delegating to is key. 
Assistant Race Director Buermann, who started in March 2022, agrees. She described Rankin as "a total boss," who's helpful and collaborative, while still giving Buermann autonomy to do her own work. 
"She knows what she can do and what she can't do, and she's good at delegating tasks and knowing what our strengths are," Buermann said. 
"It helps that we're really good friends, but we didn't start that way. It doesn't take long to be friends with Anna," Buermann added. "She's a delight — a pretty impressive human."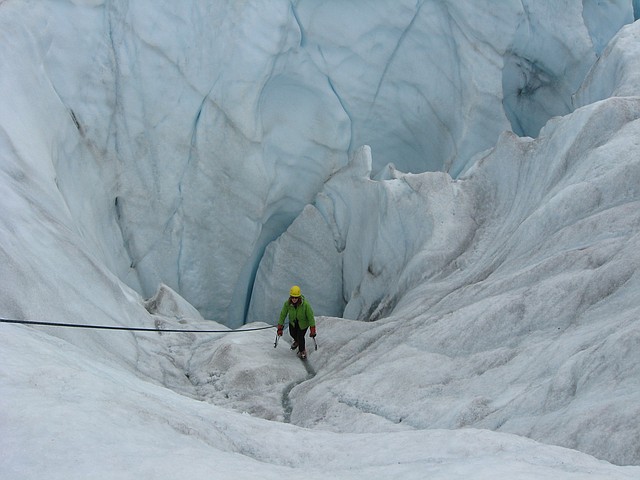 Rankin has built a life that doesn't tether her: she doesn't have kids, she isn't married and the job's flexible hours and time off allow her to travel in between the nonprofit's five annual events. 
Rankin took longer than most to "settle," in part due to her adventurous spirit, cultivated since childhood. She grew up on a 17-acre farm outside Portland, Oregon, the adopted daughter of a cook and an architect, and the youngest of three other adopted siblings. "We look nothing alike. We are a hilarious family portrait," Rankin laughed.  
Childhood was "just a lot of being outdoors, all the time," she said, "and I'm 53, so I grew up in a time where you could just walk to the store and be on our bikes and have no fear of anything." 
The outdoors was also an escape from an abusive and alcoholic father, and later, her parents' divorce. Decades later, her connection to the outside world has come full circle in her job as Ski to Sea race director, where the event pushes pros and amateurs alike onto mountaintops, in rivers, on muddy trails and into the sea. 
As a young adult, Rankin grew a nomadic heart working as a travel agent in Portland. She spent years of her adult life traipsing through all 50 states, 34 countries and five continents.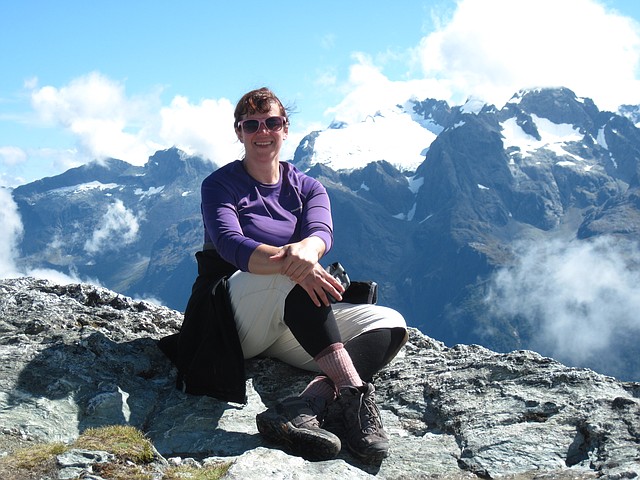 "I'd work my ass off for four months, then go travel for eight. I didn't have a house for most of that time," she said. "My friend from middle school — all my stuff fit in her attic, so I'd just go switch out summer stuff for winter stuff." 
While working in Denali, Alaska, in the summers of 2001 and 2002, Rankin met one of her best friends, who happened to live in Bellingham. Rankin had fond memories of the town. Her aunt and uncle lived on Chuckanut Drive in the '70s, when there were "maybe five houses." But when she visited the town for the first time as an adult, she appreciated it in a different way. 
"Bellingham, to me, retained everything I really loved about Portland, but at a smaller [level]," Rankin said. "Still a really good music scene, good culture."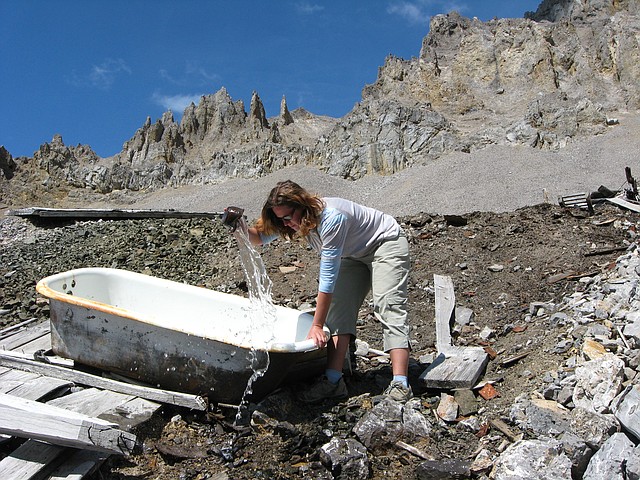 In 2003, she packed up her things and moved north, from Portland to Bellingham, ending an era of monthslong travels. She settled, or, in other words, got a cat. She was even a local business owner for a while, partnering with a friend to start Bellingham Pasta Co. 
Despite her largely impermanent adulthood, "I like having roots," Rankin said. "I don't think I'll live anywhere else." Her role as race director has only further cemented her place in the community. 
"I've worked hard to get here, but with that said, I'm a very privileged white woman in this corner of the Pacific Northwest, and things are really good," she said. "I try every day to not take that for granted."