Health
Whatcom County invests $100K to confront fentanyl crisis
COVID-19 funds pay for testing strips, Narcan
May 16, 2023 at 5:00 a.m.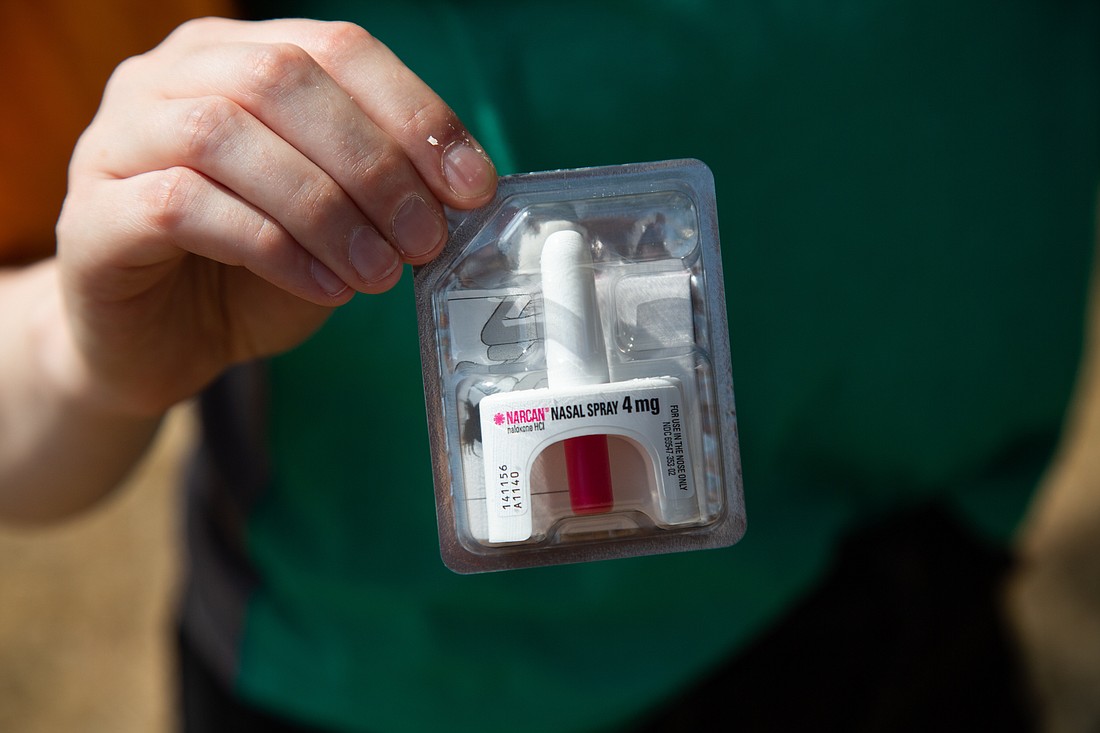 ---
---
Whatcom County is spending $100,250 on fentanyl test strips and a nasal spray that can reverse opioid overdoses — a first step in a new coordinated response to the drug epidemic.
The county council voted unanimously May 9 to approve spending federal COVID-19 relief funds on bulk purchases of the test strips and the Narcan spray. The supplies will be distributed to schools, law enforcement, businesses and community members, Deputy County Executive Tyler Schroeder said.
Council member Kathy Kershner recommended at the meeting that community members make use of the available Narcan.
"If you're interested in carrying that in your vehicle or with you, it might be able to save a person's life," she said.
Deaths due to overdose, primarily from the highly addictive synthetic opioid fentanyl, have surged in recent years in Whatcom County, with at least 48 deaths attributed to fentanyl toxicity in 2022, according to the medical examiner's office.
The Bellingham Fire Department responded to more than two overdoses per day on average in early 2023, according to city reports.
The purchase of Narcan and test strips is part of a broader multi-agency effort to combat the opioid crisis. Erika Lautenbach, director of Whatcom County Health and Community Services, told the county Health Board on May 2 her department was forming an "incident command structure" in the coming weeks.
The group will not be as intensive as Whatcom Unified Command, which led the county's response to the COVID-19 pandemic, Lautenbach said, but will "help us … be more efficient in the support for individuals, businesses, school districts, medical community, our police and fire and first responders, and others that are involved with fentanyl." 
Bellingham Mayor Seth Fleetwood and county Executive Satpal Sidhu sent a letter to Lautenbach on May 2, asking her to come up with an outline for the incident command structure by mid-June.
"Given our experience during the pandemic, the incident command structure was an effective device for comprehensive, communitywide organization," Fleetwood said in an email to Cascadia Daily News. "We agree a similar multi-agency approach will be an effective way to address the opioid crisis."
In the letter to Lautenbach, Sidhu and Fleetwood said the program would identify populations most at risk of opioid overdose and establish a system "to distribute detection and overdose reversal supplies." The mayor and executive also said Health and Community Services should provide the public with an overdose data dashboard on the department's website by June.