Traffic
Expect delays at F Street in Bellingham for railroad work
Crossing along Roeder to get 'quiet zone' upgrades
May 8, 2023 at 4:43 p.m.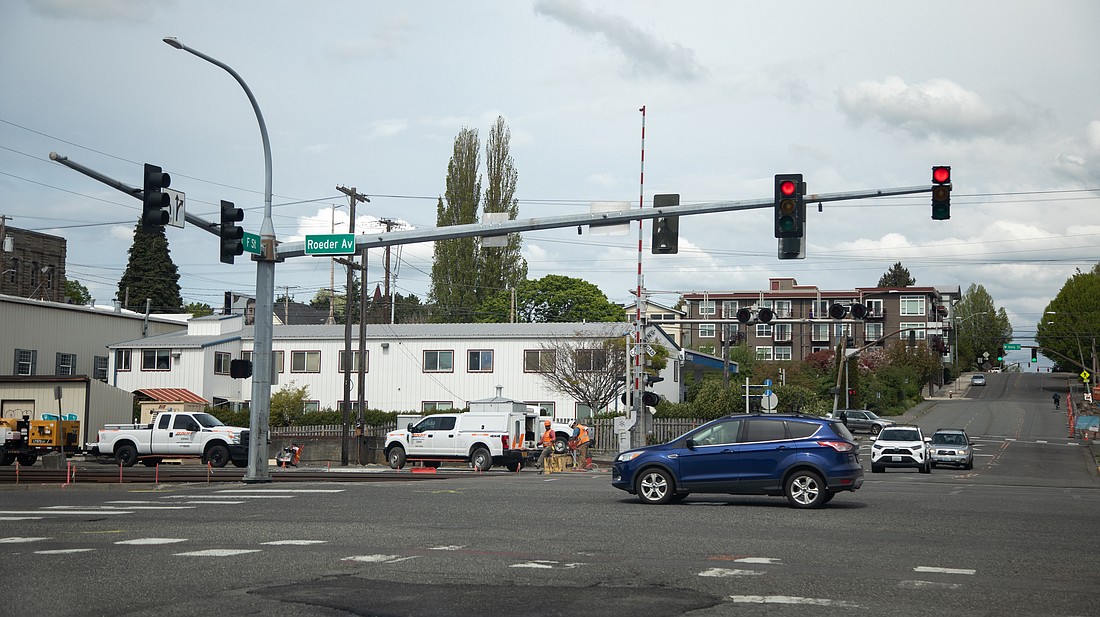 ---
---
Drivers can expect delays and occasional closures at F Street and Roeder Avenue in Bellingham, as work crews make improvements to the railroad crossing there.
Demolition and site preparation for the project began on Monday, May 8, according to a City of Bellingham project webpage. Traffic will be reduced to one lane at times, or motorists will be detoured away from the work site, as work continues intermittently throughout the year.
The project is the third of six at railroad crossings along Bellingham's waterfront that are needed to designate the area as a "quiet zone" for passing trains. After all six crossings are completed — at F Street, Central Street, Cornwall Avenue, Pine Street, Bayview Drive at Boulevard Park, and a pedestrian crossing at Boulevard Park — the city can seek quiet-zone status for the area with the Federal Railroad Administration. 
Federal regulations require trains to sound their horns when they approach a roadway, day or night, unless specific safety improvements are made at all crossings along a stretch of track at least a half-mile long.
The two Boulevard Park crossings are completed, but the city does not have a timeline for the remaining waterfront sites.
"The remaining crossings in the waterfront quiet zone are dependent on future funding," city engineers Fritz Anthony and Chad Schulhauser said in an email.
The work at F Street includes new crossing gates, updated signs, and improvements for bicyclists and pedestrians. Colacurcio Brothers Construction is doing the work for $1.42 million, with funding from a federal grant and sales tax revenue collected for the Bellingham Transportation Fund. The full project cost, including Burlington Northern Santa Fe contract work and consultant fees, is $3.3 million, the city engineers said.