Faces in the Crowd
Dianna Del Giorgio: Owner of Caffé Adagio
CDN's weekly community profile
May 5, 2023 at 5:00 a.m.
|
Updated May 8, 2023 at 1:33 p.m.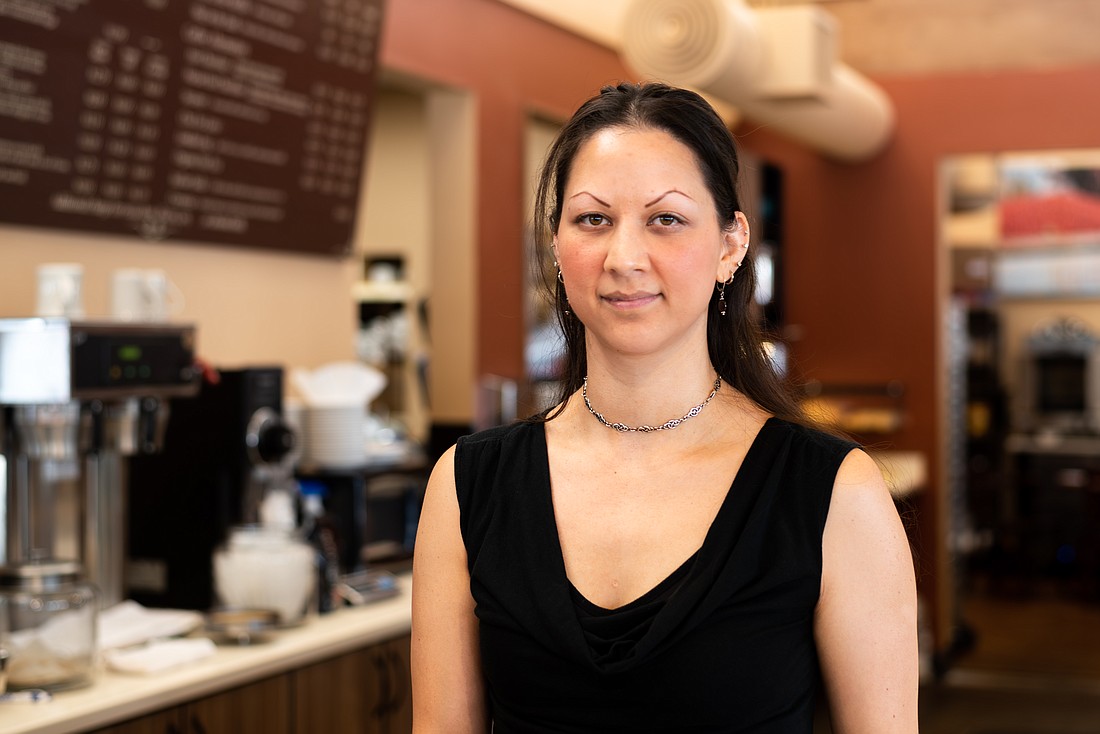 ---
---
Dianna Del Giorgio 
Age: 38
City: Bellingham 
Lived here for: 17 years
Originally from: Flagstaff, Arizona
Notable: Owner of Caffé Adagio, baker, mother
How did Caffé Adagio begin? 
I'm from Arizona, born and raised in that area, and I moved up to Seattle for college in 2002. I got married, bought a house, had a kid then realized how expensive it is to live here. So, I took a break from school, wrote a business plan and started a business as a way to not have to put my child in day care, and have him with me. So, my husband quit his job as a teacher and we started the cafe in 2006.  
How did you learn to run a café?  
I actually paid the director of the Seattle Barista Academy to give me one-on-one lessons, because I couldn't attend classes because I had a young child and didn't want to be separated from him. I just wrote him a check and asked him to teach me everything I needed to know. Then, I got a job in a coffee shop and learned the paperwork side of things as well — I did my own taxes, bookkeeping, payroll and everything here from the start. That's how we made it in the beginning. We didn't have to outsource anything.  
What is it like to be so involved with day-to-day operations while also being the owner? 
I really don't know any other way of doing it. I obviously had to work every day out of necessity when I was getting started. I was 21 and I was kind of scraping everything together to just start this. As it grew and just got busier, I still felt like I should be here. I guess I haven't wanted to just let go — I love it here. We work every day and I think it's helpful to be supportive of the staff, and not just set everything up and leave. But I know a lot of businesses do run that way. I've just never, personally, run one that way.  
We're pretty hands-on, and I bake the bread every day. My son grew up and he's 18 now, and he helps me bake the bread. We make so much stuff from scratch — my older kids have a farm that supports the café, and we get just about all our produce from our own farm. So, we're very, very involved with everything here. 
What does a day in your life look like? 
It starts at 4 in the morning, and it goes until about midnight — and starts again at 4 in the morning.  We start our baking at 4 a.m. and get everything set up, and then we open at 7 a.m. We run through a whirlwind of a day, and then we go home and do farming. And then we're back here.  
"Faces in the Crowd" is published weekly in print on Wednesdays and online Fridays. Have a suggestion for a "Faces in the Crowd" subject? Email us at newstips@cascadiadaily.com.
A previous version of this story incorrectly published an answer from a previous Faces in the Crowd subject. The story was updated to reflect this change at 1:33 p.m. May 8, 2023. Cascadia Daily News regrets the error.