Breaking News
Train derails in Anacortes; Ecology clearing scene
'No indication of impacts to water or wildlife,' Ecology says
March 16, 2023 at 1:01 p.m.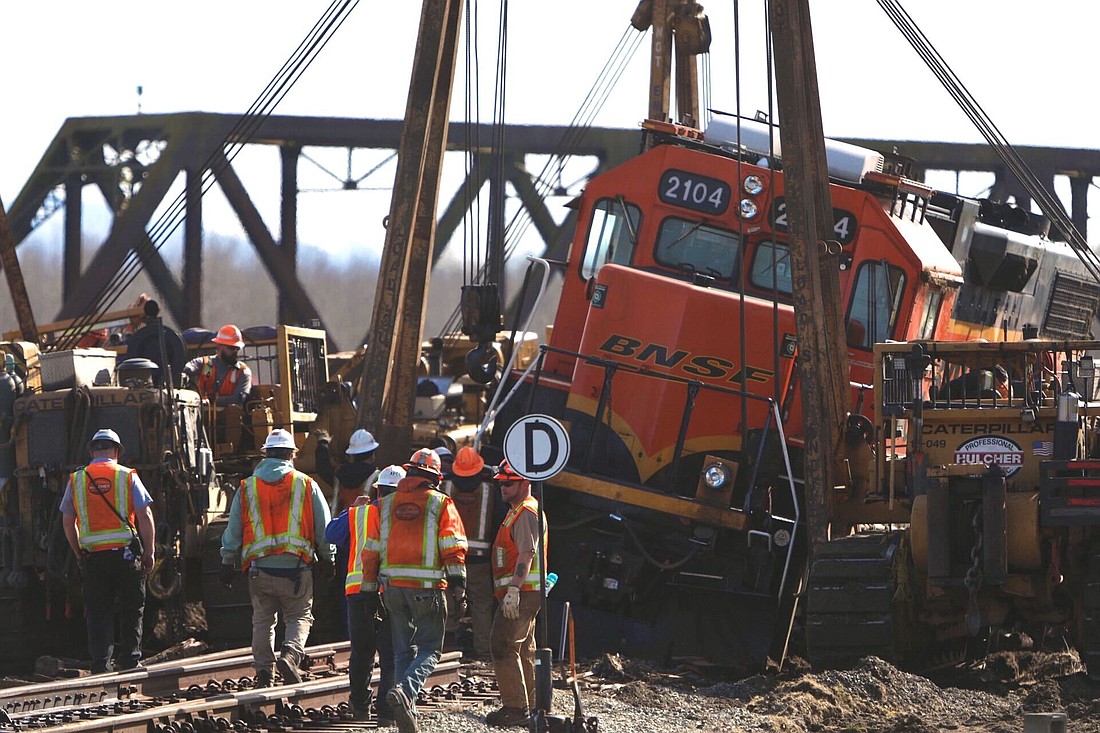 ---
---
A freight train derailed on the Swinomish Reservation in Anacortes shortly after midnight Thursday, March 16, leaking an estimated 5,000 gallons of diesel mostly onto a berm. 
No one was injured in the derailment involving two Burlington Northern Santa Fe locomotives and four tank cars, the Washington Department of Ecology tweeted Thursday. Ecology has pumped the remaining fuel from the two derailed locomotives and the tank cars, which were believed to be empty, have been removed from the scene, according to an 11 a.m. tweet. 
Ecology lined the shoreline and nearby ditch with an absorbent boom as a precaution, but there is "no indication of impacts to water or wildlife."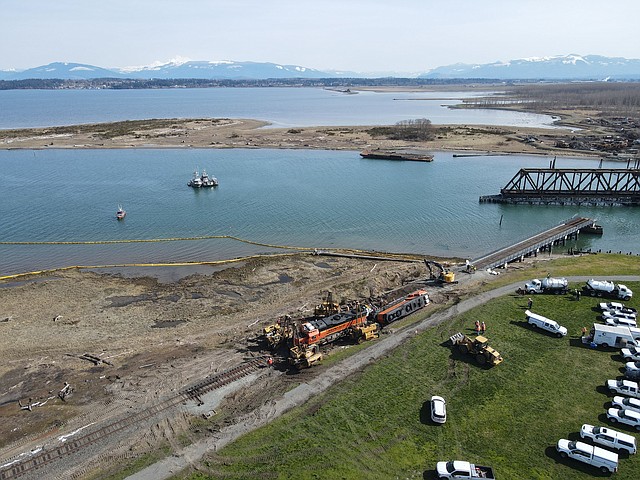 The U.S. Coast Guard and Swinomish Police were monitoring the water for any sign of oil sheen, The Seattle Times reported.
The train was headed east after leaving a nearby oil refinery when both locomotives derailed, according to The Seattle Times. Ecology responded to the scene around 2 a.m. Thursday morning to begin containment and cleanup efforts in conjunction with the Marine Spill Response Corporation.  
Ecology is leading the investigation and has involved the U.S. Environmental Protection Agency.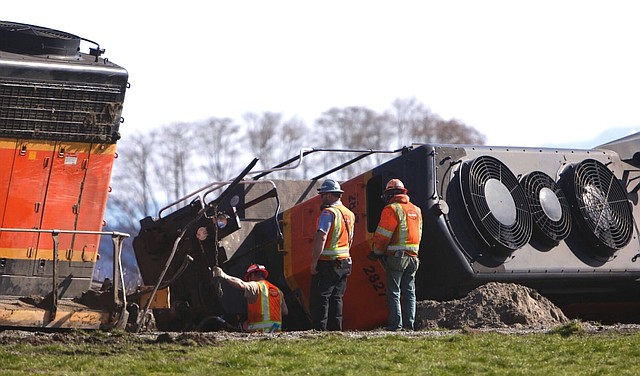 This story will be updated as more information becomes available.