The A-List
A&E calendar: Puppets, rockers, film fests and waterfowl
A curated selection of happenings in Whatcom and Skagit counties
March 15, 2023 at 5:00 a.m.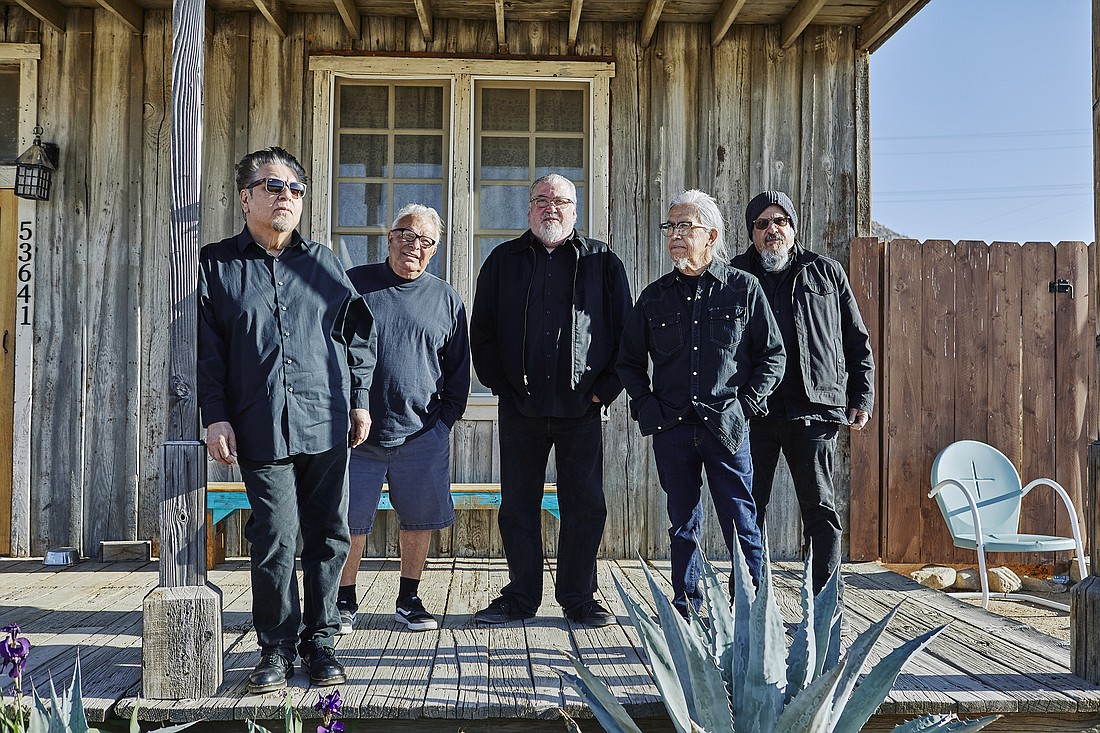 ---
---
Wednesday, March 15
Puppet Festival
7 p.m., New Prospect Theatre, 207 Prospect St.
Attend an open house for workshop introductions and signups. The festival continues through Saturday, March 25 and includes performances, puppet construction, live music and more. Fees vary. Info: newprospecttheatre.org.
Vaudevillingham
7 p.m. and 9 p.m., Cirque Lab, 1401 6th St.
Bellingham Circus Guild's monthly community open stage fundraiser features an early, family-friendly show and a later, "anything goes!" show for adults 21 and older. Admission is by donation. Info: bellinghamcircusguild.com.
Thursday, March 16
Trail Running Film Festival
6:30–9 p.m., FireHouse Arts and Events Center, 1314 Harris Ave.
Celebrate running as a universal practice via an enjoyable night of films, inspiration and community. Adventure, inclusivity, wilderness, art and diversity from filmmakers around the world will be onscreen. Tickets are $20. Info: firehouse-aec.com.
MVHS Spring Concert
7 p.m., McIntyre Hall, Mount Vernon
Mount Vernon High School's lauded choirs will present music that will be performed during the choral festival season. The event is pay-what-you-wish on the day of the show only. Info: mcintyrehall.org.
The GBU
7:30 p.m., The Upfront Theatre, 207 Prospect St.
Bellingham's longest-running improv show, "The Good, the Bad, and the Ugly," takes place every Thursday, featuring a rotating performance format and special guest players. Tickets are $10-$15. Info: theupfront.com.
Friday, March 17
Wings Over Water Birding Festival
Today through Sunday, throughout Blaine
This annual three-day event celebrates the wide variety of migratory shore birds and raptors who visit our area. Guided land and sea tours, expert speakers, exhibits and demos, activities for kids, arts and crafts vendors and more will be part of the feathery fun. Info: wingsoverwaterbirdingfestival.com.
Red Barn Spring Market
6–9 p.m., NW Washington Fairgrounds, Lynden
More than 90 vendors, classes, VIP shopping and more will take place Friday and from 10 a.m. to 4 p.m. Saturday at 1775 Front St. General entry is $7. Info: redbarnmarketevents.com.
'The Good Deli'
7 p.m., Blaine High School's Orange & Black Box Theater
Blaine Community Theater opens its latest production with showings taking place Friday through Sunday. The plot follows a Boston-based comedian who is summoned home to reconnect with her estranged, dying father. A family road trip ensues. Tickets are $13–$15 (opening night is $10). Info: blainecommunitytheater.com. 
'The Addams Family'
7:30 p.m., Lincoln Theatre, 712 S. First St., Mount Vernon
Attend this musical comedy by META Performing Arts starting this weekend with shows Friday through Sunday. Tickets are $18–$25 to see the heartwarming, blood-chilling romp featuring everyone's favorite Gothic family. Additional showings happen through April 2. Info: lincolntheatre.org.
Genre Legends
7:30 p.m., The Upfront Theatre, 207 Prospect St.
Improvisers will tell stories in three different genres every Friday and Saturday in March. At 9:30 p.m., stick around for March Comedy Madness — where bracket-style improv competitions will take the stage. Tickets are $10–$15. Info: theupfront.com.
Saturday, March 18
Native Plant Sale
9 a.m. to 2 p.m., Pioneer Park, Ferndale
Exhibitors and vendors from across Whatcom County will be on hand at this 30th annual sale, which will also feature low-cost native plants for purchase. Experienced conservationists will also be on hand to answer questions. Info: whatcomcd.org.
Winter Farmers Market
10 a.m. to 2 p.m., Depot Market Square, 1100 Railroad Ave.
Bellingham Farmers Market will be hosting its final winter market of the season today, offering produce, arts and crafts, prepared food and more. The market returns to its weekly schedule Saturday, April 1. Info: bellinghamfarmers.org.
Bellingham Children's Film Festival
10 a.m. to 2 p.m., Pickford Film Center, 1318 Bay St.
Back for the first time since 2019, this event taking place Saturday and Sunday features three separate programs of animated short films and a special interactive animation workshop for kids in the lobby (along with some other fun stuff). Tickets are $5. Info: pickfordfilmcenter.org. 
Dockside Market
10 a.m. to 2 p.m., Fisherman's Pavilion, Squalicum Harbor
Local fishermen will be selling their fresh and frozen wares at this twice-monthly market. Visit the dock early to find the best selection of seafood options. At noon, show up for a seafood gumbo cooking demo with Chef Matthew Boudousquie from The Bistro at Shuksan. Info: bellinghamseafeast.org. 
Spring Book Sale
10 a.m. to 3 p.m., Anacortes Public Library, 1220 10th St.
Shop new arrivals and find great deals at this one-day event hosted by Friends of the Anacortes Public Library. Grab one of their bags and fill it for $5. Info: library.cityofanacortes.org.
Children's Art Festival
10 a.m. to 4 p.m., Singh Sabha Gurdwara, 591 Telegraph Rd. 
All ages are welcome at this festival and open house at the new space. There will be art project tables to explore different media, East Indian vegetarian food and pizza, and tours will be available for those interested. Everyone entering the Sikh temple is asked to take off their shoes and cover their head. Kerchiefs will be provided, or wear your own scarf or beanie. Info: thechardikalaproject.org.
Daffodil Pet Parade
11 a.m., La Conner Marina, N. Second St. 
As part of the La Conner Daffodil Festival taking place through March in the fields and farms of Skagit County, dress up your pets and yourselves for this event, which will end at Gilkey Square — where there will be a fashion show and Glamour Walk and other fun activities. Info: lovelaconner.com.
Spring Gala Concert
1 p.m., McIntyre Hall, Mount Vernon
Fidalgo Youth Symphony and Mount Baker Youth Symphony will team up for this event to present Romantic music for their annual partnership. The event will also feature the Skagit Valley College Choir and piano soloist Declan Hong. Tickets are $5–$15 (free for youth under 5). Info: mcintyrehall.org.  
Bellingham Roller Betties
5–9:30 p.m., Whatcom Community College Pavilion, 241 W. Kellogg Rd.
Roller derby fans will want to show up for BRB's season opener, a double-header featuring Team F.L.A.S.H. taking on the Dockland Derby Dames, followed by The Cog Blockers and Tough Love duking it out. Entry is $9 for kids ages 8–15, $17 for adults 16 and up and free for kids 7 and under (advance purchase is cheaper). Info: bellinghamrollerbetties.com. 
Artist Talk
5:30 p.m., i.e. gallery, 5800 Cains Court, Edison
Painter Shirley Scheier will talk about her one-woman exhibit "Netting the Wind" at this free event. The exhibit inspired by fishing nets, Scheier's own movement in nature and the environment around her can be seen Fridays through Sundays through March 26. Info: ieedison.com.
Luck of the Irish Bingo
5:30 p.m., The Majestic Ballroom, 1027 N. Forest St.
Help raise funds for Generations Early Learning and Family Center at this event. Tickets are $40 and include 12 games of bingo, a game booklet and dinner. Enjoy local beer and wine while you play and be the highest bidder to get your pick in the Dessert Dash. Info: intergenchildcare.org.
Wednesday, March 22
Fly Fishing Film Tour
7 p.m., Lincoln Theatre, 712 S. First St., Mount Vernon
Soak up films from around the world, spin a few yarns and dream about casts yet unmade at this 17th annual event that places an emphasis on the people, places and fisheries that make up the vast network of fly fishing. Tickets are $18–$20. Info: lincolntheatre.org.  
Thursday, March 23 
Road2Home Fundraiser
5:30–8 p.m., Twin Sisters Brewery, 500 Carolina St.
The Penny Stinkers, Chuck Dingee and Carr Johnson will perform at this event raising money for Road2Home, a nonprofit serving community members experiencing homelessness in Whatcom County. The brewery will donate $1 for every pint ordered. No tickets are required, but donations are highly suggested. Info: road2home.org.
'The Runestone's Promise'
7 p.m., Village Books, 1200 11th St.
Pacific Northwest author Mari Matthias will read from her debut novel, share her inspiration about the process and sign books. The novel, which is set in 1799 Norway, is based on her fifth and sixth great-grandmothers and delves into family secrets. Advance registration is recommended. Info: villagebooks.com
Menace on the Mic
8:30 p.m., Menace Brewing, 2529 Meridian St.
Want to take a chance at performing standup comedy? Show up early to sign up for your spot, then stick around to see the action unfold. The free event takes place every other Thursday. Info: menacebrewing.com.
Friday, March 24
'Casa Valentina'
7:30 p.m., Bellingham Theatre Guild, 1600 H St.
Opening weekend of this play written by Harvey Fierstein and directed by Marla Bronstein features showings Friday through Sunday. Based on real events and infused with Fierstein's trademark wit, this moving, insightful and entertaining work offers a glimpse into the lives of a group of "self-made women" as they search for acceptance and happiness. Tickets are $8–$18; additional showings take place through April 9. Info: bellinghamtheatreguild.com.
Los Lobos
7:30 p.m., Mount Baker Theatre, 104 N. Commercial St.
Hear everything from rock 'n' roll to R&B, surf music, soul, mariachi, música norteña, punk rock and country when this trailblazing band from East Los Angeles comes to Bellingham. The icons will be joined by special guest Gaby Moreno, a Guatemalan singer-songwriter, guitarist and film composer. Tickets are $35–$60. Info: mountbakertheatre.com.
Saturday, March 25
Spring Makers Market
10 a.m. to 4 p.m., Depot Market Square, 1100 Railroad Ave.
Bellingham Makers Market will host this event featuring more than 80 vendors. Shoppers will find everything from soaps to sustainable items, clothing, candles, jewelry and everything in between. Entry is free. Info: bellinghammakersmarket.com.
Gem and Mineral Show
10 a.m. to 6 p.m., Pioneer Pavilion, 2007 Cherry St., Ferndale
Mount Baker Rock and Gem Club hosts this event taking place Saturday and Sunday at the community center. Rocks, minerals, fossils, gems, jewelry, demos, dealers, exhibits, door prizes, raffles, a silent auction, food service and activities for kids will be part of the free event. Info: mtbakerrockclub.org.
Skagit Symphony
7:30 p.m., McIntyre Hall, Mount Vernon
"It Takes Two to Tango" will be the theme of this concert, which will feature waltzes, hoedowns and tango. Harpist Rosanna Moor and cellist Nicholas Finch will join in to present the U.S. premiere of Canadian prize-winning composer Kelly-Marie Murphy's "En el escuro es todo uno" ("In the darkness, all is one"). Tickets are $10–$50. Info: mcintyrehall.org.
Sunday, March 26 
Cole Anderson
4 p.m., Lairmont Manor, 405 Fieldston Rd.
Works by Schubert, Rave, Piazzola, Nahre Sol and Sibelius will be on the lineup when this pianist returns to his hometown to share his formidable talents. Anderson has performed throughout the U.S., Europe, Asia, New Zealand and Latin America, and currently lives in Palo Alto. Tickets are $5 for students, $20 general. Info: brownpapertickets.com.
Before heading out to attend in-person happenings, check with individual venues to make sure the event is still taking place as scheduled.
The A-List appears weekly on Wednesdays. To submit an event for consideration, email calendar@cascadiadaily.com.