Environment
Environmentalists find fewer microplastics 'than expected' on Bellingham beach
Citizen scientists help researchers gather plastic for EPA research
June 9, 2023 at 5:05 a.m.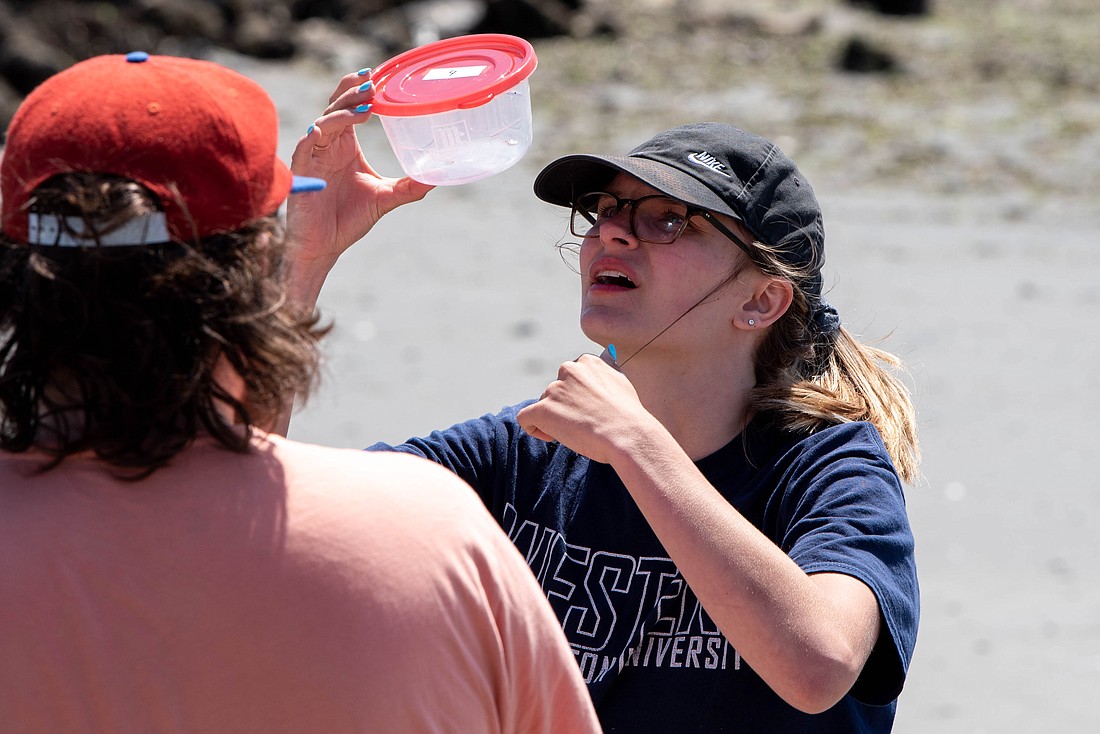 ---
---
About a dozen citizen scientists traipsed their way down to a small sliver of beach adjacent to Hilton Harbor Marina, behind All American Marine in Bellingham, toting plastic buckets, clipboards and fine mesh sieves, ready to conduct microplastic sampling Thursday afternoon, June 8. 
Microplastics, tiny fragments of plastic less than 5 millimeters long — often closer to just 1 millimeter in length — are ubiquitous: Globally, they're washing up on beaches, showing up in foods, included in beauty products and cosmetics, and even in our toothpaste. And they're harmful to the environment and human health, the National Oceanic and Atmospheric Administration has said.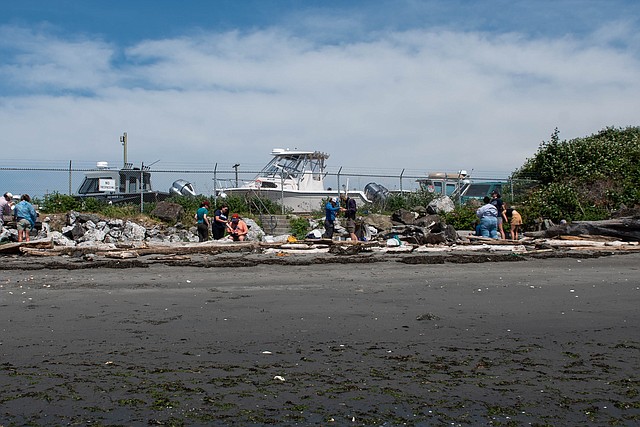 On Thursday, volunteers spread out across the approximately 50-meter beach to sift through sand to collect and identify microplastics before reporting the data to the Environmental Protection Agency (EPA). Part of the goal, organizers said, was to understand which microplastics are making their way onto Bellingham's beaches. 
During Thursday's search, it wasn't much. Only 20 to 30 microplastics were identified, but organizers said the beach was just a small sample size of the many miles of waterfront in Whatcom County. 
"We're finding a lot less than I expected," organizer Hannah Miller said. "That's a really good thing."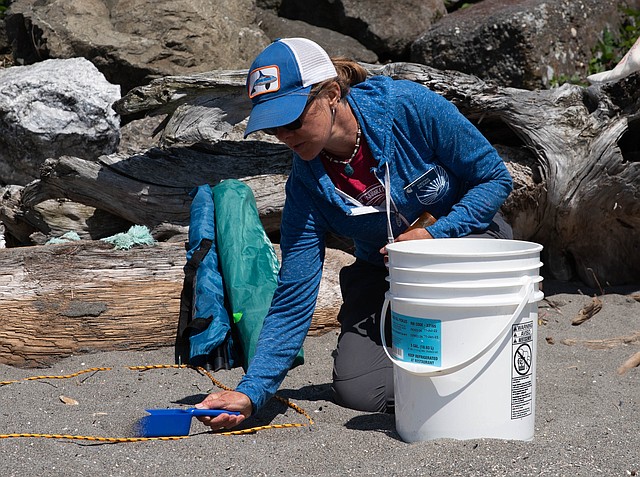 Miller, who is preparing to graduate from Western Washington University, helped local environmental nonprofit RE Sources plan the event as part of her internship with the group. She attended a training and cleanup event in Seattle, where she learned more about plastic pollution in the oceans.
"Ninety percent of the marine debris that is being put into the ocean is plastic, and it doesn't break down easily," she said. "It's getting stuck in the food chain. Fish are eating it, and then we're eating the fish, and it ends up stuck inside us, too."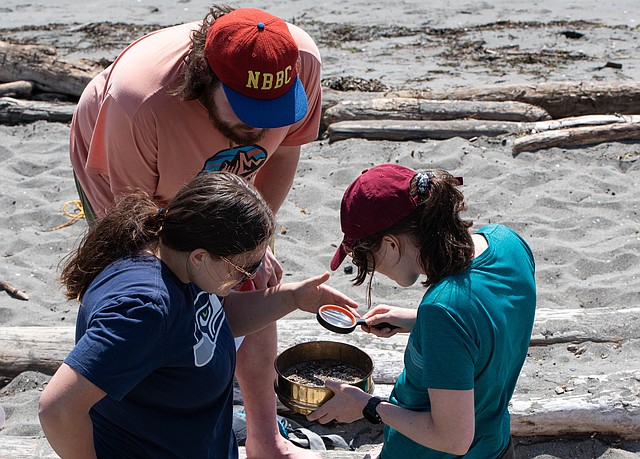 Each year, millions of tons of plastic end up in the oceans — the equivalent of dumping the contents of one garbage truck into the ocean each minute, according to a 2016 report from the World Economic Forum. Much of that plastic is in the form of microplastics, including nurdles, foam and films. 
Billions of nurdles — tiny plastic pellets used as raw material in manufactured plastics — wind up in waterways during transport each year, with about 200,000 metric tons (around 53 billion pellets) finding their way into oceans annually, according to the Pew Charitable Trusts. 
These plastics, which can leach toxic chemicals into the water, are often mistaken for food by marine wildlife. 
Throughout the afternoon, volunteers like Victoria Larnach and Henry Pfeffer scooped up sand, filtered it through a strainer and collected the tiny plastics in jars and old Tupperware containers. 
Larnach is a biology student at Southern Cross University, based in New South Wales, Australia, now living in Bellingham, and has participated in similar microplastic collection events in the Southern Hemisphere. 
During the process, Larnach said she was surprised at how few microplastics they were finding on the beach, noting that in some places, it's almost like beaches are more plastic than sand, shell and wildlife. 
Pfeffer said he was looking for more environmental stewardship volunteer opportunities around Bellingham, and was happy to help collect microplastics off the beach. 
"We live in a pretty neat place, but it's not perfect," he said, while surveying his fine mesh sieve. "There's a lot of work to be done."