Environment
Silver Beach construction moratorium extension on the table
City staff request additional 6 months
June 2, 2023 at 10:34 a.m.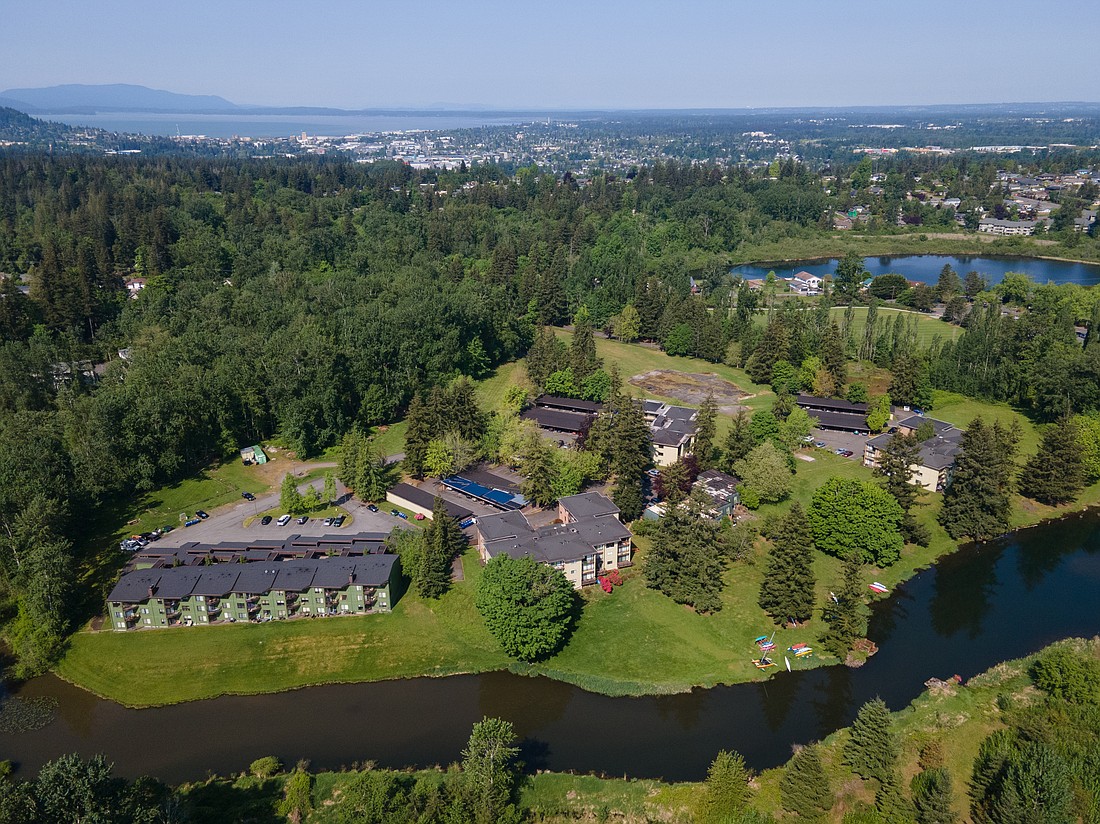 ---
---
Property owners are exploring expansion and development in Lake Whatcom's Silver Beach neighborhood as a 12-month development moratorium, spurred by clashing environmental interests and housing needs, rapidly approaches expiration.
At a public hearing during Monday's 7 p.m. Bellingham City Council meeting, residents will be able to weigh in on the moratorium, which may be extended another six months after a request from city staff.  
The emergency moratorium — initially adopted on July 11, 2022 — paused development applications for new residential multi-family housing within four zones of the Silver Beach neighborhood, which abuts Lake Whatcom. 
Complicating the matter: recent amendments to the city's residential multi-family zoning code undo policies established to protect Lake Whatcom's water quality, said Blake Lyon, director of planning and community development for the city.
In recent years, the city changed residential multifamily zoning rules there to "encourage additional development capacity," Lyon said. "But that had an unanticipated conflict with direction in our comprehensive plan and some of the watershed protections that we put around Lake Whatcom." 
Development around Lake Whatcom, the drinking water source for more than 100,000 residents in the county, has contributed to environmental health challenges in the region, including high levels of phosphorus and bacteria in the water. 
In a community already struggling with housing shortages, the city in recent years has updated construction codes in areas zoned for multifamily residential housing, Lyon said.
"But those codes were in direct conflict with Lake Whatcom watershed protection," he said. "We can't encourage and promote additional development, and also … enhance water quality." 
Those changes, enacted by Bellingham City Council over several years through neighborhood plans and city ordinances, meant more homes but complicated development rules and procedures, which the city hopes to evaluate during the development moratorium.
Owners of one property in the moratorium zone — the Old Mill Village Apartments — are exploring renovation and facility updates, but can't begin filing paperwork until the 12-month period expires. Rumors that the apartment management company hoped to add a new five-story apartment building to the complex have flown amid current tenants, many of whom have lived in the 1970s-built facility for more than a decade. 
The apartment complex, which has more than 100 apartments and townhomes, is the site of a former timber mill near Bloedel Donovan Park.
Representatives for the Old Mill Village Apartments, recently purchased by Michigan-based Peak Management, declined to comment prior to publication. 
City officials couldn't speculate on development plans at the complex without proposals or applications.
City staff, meanwhile, have filed a request with Bellingham City Council to extend the moratorium to Jan. 11 of next year, which would allow "additional time to study the possible issues associated with the density specifications" in the four multi-family zones in the Silver Beach neighborhood, according to a letter from Lyon.
Though the city and the county have each taken steps to improve water quality and protect surrounding neighborhoods over the last several years, recovery has been slow. Recent efforts, including property purchases and a 50-year, $100 million water quality improvement plan approved by the Environmental Protection Agency in 2016, have had small positive changes, but more work needs to be done, city representatives say. 
"If we could return the entire watershed to a state of pristine wilderness overnight, the experts report that we would continue to see downward trends for some period," Bellingham Mayor Seth Fleetwood said during this year's State of the Lake report in March.
"There is evidence that can be found for optimism, and there is evidence found for ongoing concern," Fleetwood said after the meeting. "I feel optimistic, as long as we continue to take seriously the aspects of the report that show negative trends."
Monday's public hearing will begin shortly after the start of the regularly scheduled meeting at City Hall, 210 Lottie St. Those who wish to testify online are asked to register in advance at cob.org/ccsignup. Remote participants may join the hearing at cob.org/cczoom.