Safety
Power outage hits more than 2,500 customers around Cornwall Park
Power expected to be restored between 11:30 a.m. to 12:30 p.m.
June 1, 2023 at 10:37 a.m.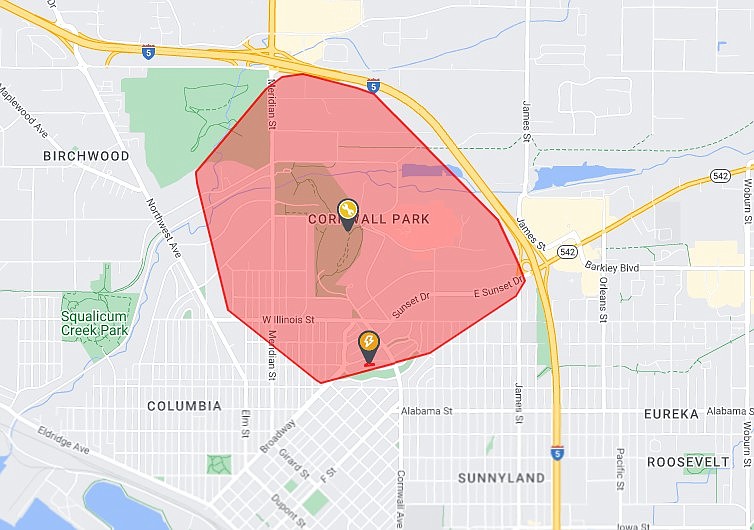 ---
---
A cluster of power outages affected 2,599 customers around Cornwall Park between 9:15–10:15 a.m. Thursday, June 1, according to Puget Sound Energy's (PSE) outage map.
"Please use caution and treat all intersections with no traffic control lights as four-way stops," Bellingham Police said in a tweet. "Slow down and check all directions."
PSE is still assessing damage, with the cause of the Cornwall Park outage being listed as a bird or animal.
Expected restoration times are listed between 11:30 a.m. and 12:30 p.m.
To track the power outage and restoration times, visit PSE's outage map.