Elections
Whatcom primary ballots burst with candidates
National, local forces drive bigger interest in public office
July 14, 2023 at 5:00 a.m.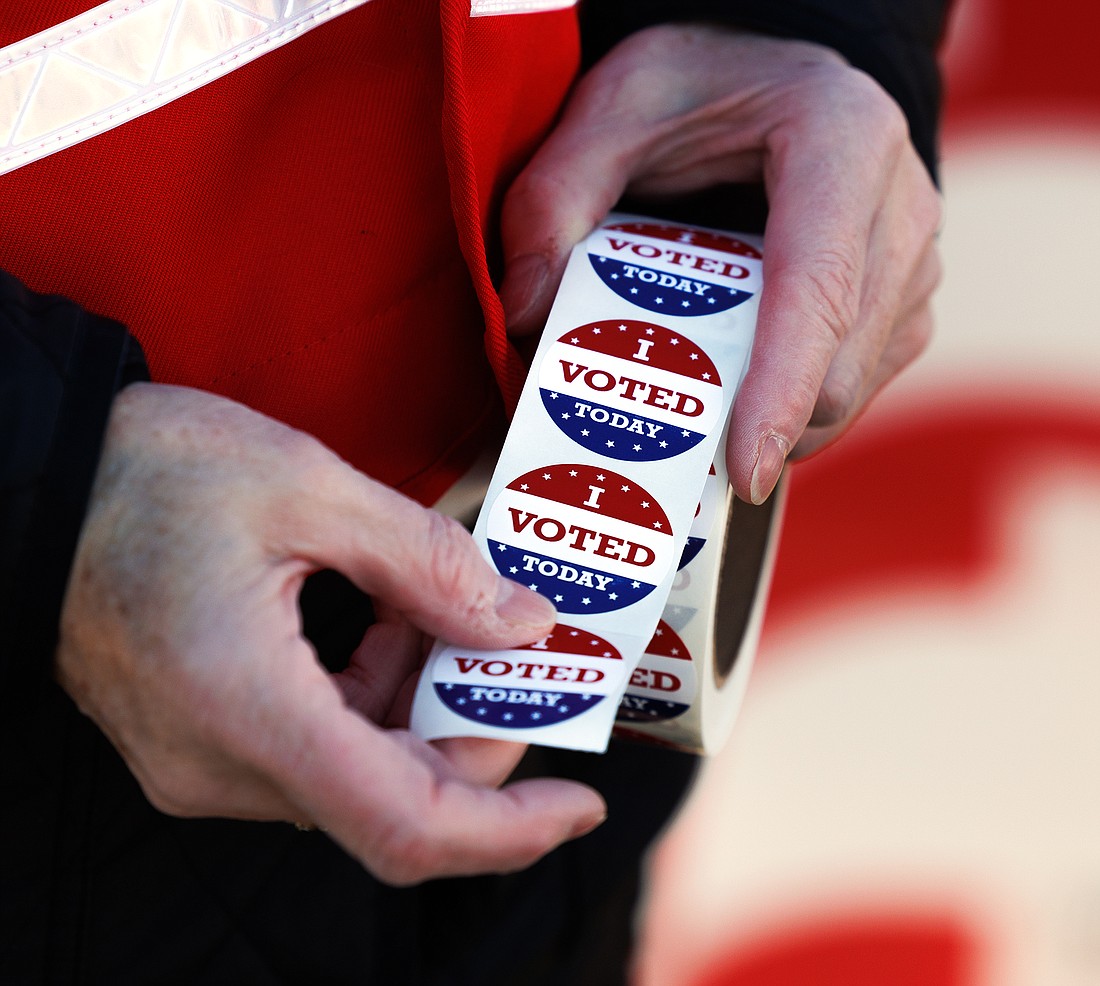 ---
---
Whatcom County voters have a lot of work to do this primary election season.
To cast an informed vote, citizens will need to acquaint themselves with more candidates than usual — four dozen across the county, although individual voters won't see every single name on their ballots. That's exactly twice the number of contenders in the 2015 primaries in Whatcom County. 
The change over the past eight years has been dramatic. Remarkably, all five races in the City of Bellingham were uncontested in 2015. Kelli Linville didn't have an opponent as she sought a second term as mayor that year and the four city council races each drew only one candidate. 
Current Mayor Seth Fleetwood might wish he had it as easy as his predecessor eight years ago. The incumbent will appear on the primary ballot with four challengers. Meanwhile, the same four city council seats that were up for election in 2015 have a total of 11 candidates this year, including five for the at-large seat Kristina Michele Martens vacated to run for mayor.
"It was the norm around here to have incumbents run unopposed," said Todd Donovan, a professor of political science at Western Washington University and a sitting county council member. Donovan is not up for election this year.
"Even with open seats, a lot of the time nobody would run except for one candidate," Donovan added. "Those days are clearly gone."
The trend isn't limited to Whatcom County. The number of candidates on primary ballots in Snohomish County went from 47 in 2015 to 79 this year. In Spokane County, the candidate counts more than tripled, from 19 in the 2015 primaries to 67 in this year's Aug. 1 contests.
Skagit County is quieter overall because it holds elections for county offices in even-numbered years, unlike Whatcom. Skagit saw a modest increase in primary-ballot candidates, from 10 in 2015 to 13 in 2023.
Dissatisfaction with schools
School boards in particular have drawn interest, with conservatives and progressives both jockeying for positions where they can chart the future course of schools in Whatcom County. This year, 52 people filed to run for school board seats in the county, compared to 29 in 2015.
Michelle Simmons has always been active in Meridian schools, as a classroom representative and a student greeter, and as a regular at school board meetings.
Simmons asked the Meridian School Board in 2021 to reject critical race theory and "implement the most conservative sex education curriculum."
In an interview, Simmons said sex education shouldn't single out students based on their identities.
"I feel like they're being called out or targeted," she said.
Now that her children are growing up, Simmons said the time was right for her to run for school board.
"I was approached by multiple people in my community to do this because of my track record of being involved my entire life," Simmons said.
Ashley Butenschoen, chair of Whatcom County Young Republicans, has helped recruit and train conservative candidates.
"You'll see a lot of parents and individuals involved with school-age children who feel that we've lost that fundamental foundation of reading, writing and arithmetic and have gotten more into social-emotional learning," said Butenschoen, referring to programs that teach students how to communicate effectively and manage their emotions. Critics of social-emotional learning say it focuses too much on children's identities.
"You can't sit there and complain about critical race theory or social-emotional learning if you're not part of the process," Butenschoen said.
Riley Sweeney, one of four candidates in the Meridian School Board race that includes Simmons, said he doesn't see himself as part of an "overtly progressive movement" responding to the growing interest in school board seats among conservatives. But he is endorsed by Whatcom Democrats, and his campaign Twitter account showed him attending the Pride in Bellingham parade on Sunday, July 9.
"Part of what motivated me to run was seeing the other candidate who filed and seeing some of her comments about the LGBTQ+ community," Sweeney said, without mentioning Simmons by name.
COVID-19 and Trump
Donovan and other observers give a number of reasons for the sudden spark of interest in public office. Factors range from broad national movements triggered by former President Donald Trump and Bernie Sanders to pressing local issues including homelessness and flooding.
Local governments' response to the COVID-19 pandemic motivated candidates, too, especially from the right.
"We had the COVID emergency, then we had the flooding," said Kathy Kershner, a conservative from Lynden who is seeking a third term on the county council. "That was a lot for people, to have the government too involved in some respects and then not enough in another."
"I just think people are saying, 'Well, I'm going to get involved,'" Kershner said.
Butenschoen also mentioned high gas prices and land-use restrictions in the Cherry Point industrial zone as motivators.
"There are a lot of issues where people identify as being more conservative," Butenschoen said. "When things start getting really expensive and gas is at a record high, that brings people to the attitude of, 'Somebody needs to make a change.'"
Activists on the left were motivated to seek office by Sanders, Donovan said. The popular presidential candidate showed how far someone who identifies as a Democratic Socialist can go — even while seeking the highest office in the U.S. 
Progressives were motivated in a negative sense by Trump, too.
"When I look at the continuum of things that have changed in our society, I start with Donald Trump," Fleetwood said. "There was a dramatic increase in consciousness around social justice that emerged, pretty much starting on the day of his inauguration."
Fleetwood acknowledged that local pressures applied in his own race, particularly the difficulties he has faced with rising homelessness, drug use and the pandemic. 
"I think there's a perception amongst people and groups that perhaps that they could have done it better … so they come forward and they run," Fleetwood said.
"There's a general sense of angst, clearly," said Mike McAuley, who is running to replace Fleetwood. "I think there's a general sense that Seth's administration has not handled some of these problems well."
"People are waking up," said Chris McCoy, another challenger in the Bellingham mayor's race. "Our city's activated. There are more people here that want to do good … And I think that's a really good sign."