Government
Floating ban coming to South Fork Nooksack River
Harm to salmon cited for Whatcom County Council decision
July 12, 2023 at 1:36 p.m.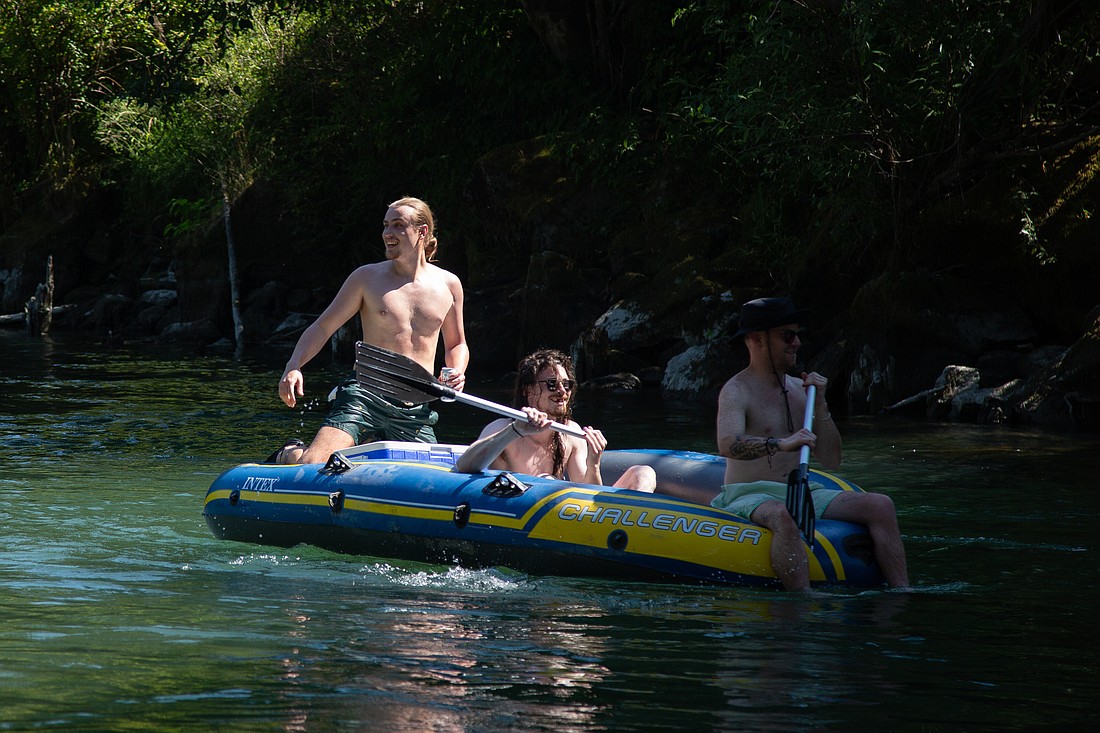 ---
---
Floating down the South Fork Nooksack River will soon be off-limits for the summer.  
Whatcom County Council approved the ban by a 4-2 margin, with one council member absent, after a lengthy public comment period during a Tuesday, July 11 meeting.  
The ban will be in place yearly between the dates of June 1 and Oct. 31 until the number of chinook salmon in the South Fork reach 50% of a 9,900 recovery goal. The current recovery number of naturally spawning chinook salmon is at 2%, far from the sunset limit. 
During a two-hour-long discussion, which included 28 public comments, some residents questioned if the county was looking at the wrong solution and blamed rising water temperatures for low salmon numbers. Other residents focused on the economic impact a floating ban would have on the area's local businesses, which thrive on summer recreational tourism. 
"With banning tubing, we are looking in the wrong place," said a resident during public comment. "It was very clear that the issue is that the water temperatures are very high [for salmon]." 
Other Whatcom County and Lummi Nation residents said the science speaks for itself and floating does decrease salmon numbers, citing a study presented to county council in a June 13 meeting. 
"Contrary to my strong desire to continue to float down the South Fork, I now strongly support this banning of flotations on the South Fork," said Carl Weimer, a Whatcom County parks and recreation commissioner. 
Council members acknowledged the residents who had concerns about the ban's economic impact. 
"I am sympathetic to the concerns that you have shared," council member Kaylee Galloway said, "but I truly believe we are doing this [flotation ban] for the greater good." 
The flotation ban will move to county Executive Satpal Sidhu for final approval and will go into effect 10 days after receiving Sidhu's signature.