Education
New police chief takes helm at Western
Katryne Potts aims to increase campus trust
January 29, 2023 at 5:00 a.m.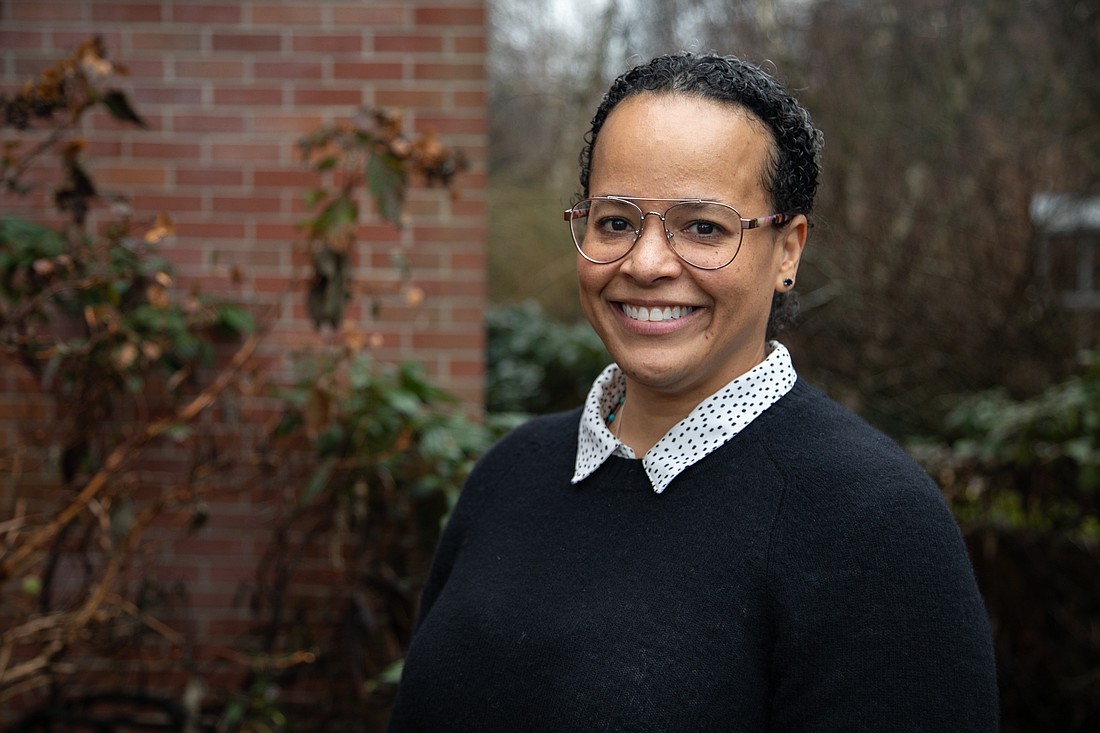 ---
---
When Katryne Potts was 10 years old she knew she wanted to either be an astronaut or a police officer. Then, she watched the space shuttle Challenger explode.
Years later, she walked into her hometown police department in Elgin, Illinois, and applied to be a police officer. Twenty years later, she retired and moved to Augusta University in Augusta, Georgia, where she served as a training lieutenant and a captain. Now, Potts is continuing her career at Western Washington University as chief of the university police. 
"I'm very passionate about the direction and where the department wants to be, where the university wants our police department, where our officers want to be within the community," Potts said. 
Ever since a cross-country road trip brought her and her husband to the Pacific Northwest a few years ago, the couple has tried to find a way to move out here "forever." Last year, she was looking to expand her career and be a chief of police at a university when the opportunity at Western fell into her lap.
Potts had heard about Western about five years before while attending a training in Portland, Oregon. She dove into researching the university and found that her views on policing aligned with Western, the community and its mission. 
"It's easier to go into a place that you have such passion for their beliefs," Potts said. "It's harder to go into a place when they're like, 'we want this reform, and we want this change,' but everybody's fighting it."
After a series of interviews, Potts was offered the position in October 2022, and was sworn into the position on Jan. 12. She will attend Washington State Basic Law Enforcement Equivalency training in March. 
In the short term, Potts plans to listen and learn more about the campus and Bellingham communities. In the long term, Potts hopes to repair relationships and build a better bond between the department and the people they serve.
In June 2020, the Black Student Organization on Western's campus released a list of demands, including one demanding Western defund the police department and invest in hiring Black mental health counselors.
Potts said the demand makes her sad because she said it means that police departments — locally and nationally — have failed.
"We have failed, and it's either we failed in explaining or we failed in our actions," Potts said.
In her first few weeks on the job, Potts started by meeting with different groups on campus, like housing, facilities management and the Access, Diversity, Equity and Inclusion unit. What she's learned is that both sides are saying the same thing. The community wants to see the officers more involved, and the officers want to be there.
"We got to work to the trust," she said. "It's finding those short-term [connections] that will result in a long-term relationship."
Potts said Western differs from her last university policing job because the demographics are different — Augusta was more racially diverse and had more older students — along with the community's view of and attitude toward policing.
Potts holds a bachelor's degree in sociology from DePaul University in Chicago and a master's in criminology from Regis University in Denver. 
She moved to Bellingham with her husband, Waylon, who will begin as an officer for the Bellingham Police Department in February.
Potts replaces former Police Chief Darin Rasmussen, who is now Western's assistant vice president for risk, ethics, safety and resilience.