The A-List
A&E calendar: Early music, improvised romance, art walks and comedy
A curated selection of happenings in Whatcom and Skagit counties
January 25, 2023 at 5:20 a.m.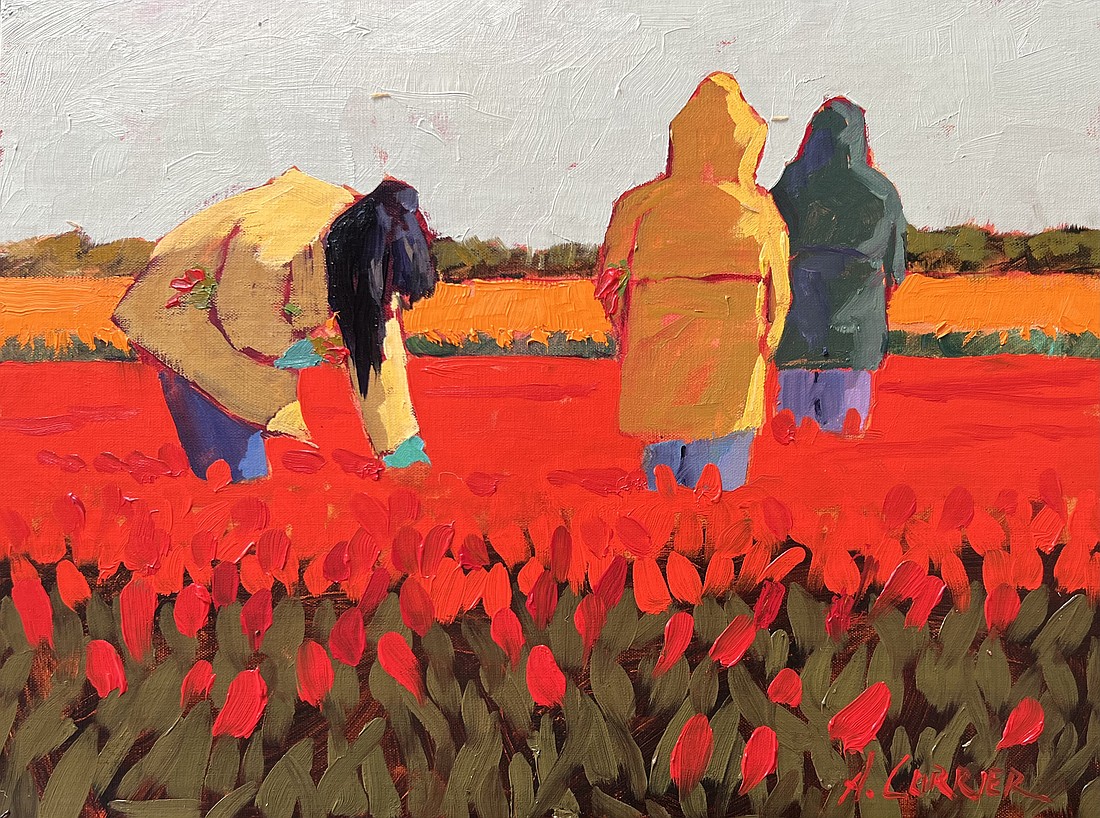 ---
---
Thursday, Jan. 26
The GBU
7:30 p.m., Upfront Theatre, 207 Prospect St.
Bellingham's longest-running improv show, "The Good, the Bad, and the Ugly," takes place every Thursday, featuring a rotating performance format as well as special guest players. Tickets are $10-$15. Info: theupfront.com.
Winter Dances
7:30 p.m., Performing Arts Center Mainstage, WWU
Watch original works by advanced Western Washington University choreography students at 7:30 p.m. Thursday through Saturday, and 2 p.m. Sunday. The annual show will also feature choreography by guest artist Briana Reed. Tickets are $10–$16. Info: tickets.wwu.edu. 
Unsubdued Review II
7:30 p.m., New Prospect Theatre, 207 Prospect St.
The Unsubdued Theatre Collective returns to the stage with variety shows at 7:30 p.m. Thursday through Saturday, and again Feb. 2–4. The group of actors, playwrights, directors and other theatrical artists aim to dismantle hierarchical structures often found in traditional theaters. Tickets are $10–$15. Info: newprospecttheatre.org. 
Menace on the Mic
8:30 p.m., Menace Brewing, 2529 Meridian St.
Want to take a chance at performing standup comedy? Show up early to sign up for your spot, then stick around to see the action unfold. The free event takes place every other Thursday. Info: menacebrewing.com. 
Friday, Jan. 27
Illuminight Winter Walk
5–7:15 p.m. Skagit Riverwalk Plaza, Mount Vernon
This free event will feature live music, educational booths, spoken word and a short Luminary Walk along the Skagit River. The event is a celebration of the river and the communities of people and wildlife who live there. Info: skagitwatershed.org. 
Rock the Island
7 p.m., Brodniak Hall, Anacortes
Attend Anacortes High School's Battle of the Bands, comprised of six student bands including My Bad, Enslave the Mollusk, Floodlights and Fools, Fully Funktioning, 67 Seconds to Breathe and Metanoia. Tickets are $5, or watch it live on YouTube. The event is a fundraiser for the school's Broadcast Club. Info: asd103.org/ahs. 
Salish Sea Early Music Festival
7 p.m., First Presbyterian Church, 1031 N. Garden St.
Vicki Boeckman (Renaissance recorders), Anna Marsh (Renaissance bassoon), Lindsey Strand-Polyak (viola) and Jeffrey Cohan (Renaissance transverse flute) will perform the four-part "Italian Canzona" (1580–1625). Admission is by donation. Info: salishseafestival.org.  
Early Music Concert Series
7 p.m., Croatian Cultural Center, 801 5th St., Anacortes
"In Love and Guerre" will be the focus of this performance featuring violinist Marc Destrubé, who will perform works by Elisabeth Jacquet de la Guerre, one of the most influential female composers of the 18th century. Works by Marin Marais and Jean-Féry Rebel will also be on the lineup. Tickets will be $30 at the door (free for students 18 and under). Info: anacortesartsfoundation.org. 
Sanford-Hill Piano series
7:30 p.m., Performing Arts Center Concert Hall, WWU
Spencer Myer kicks off this lauded series. The pianist is one of the most respected and sought-after artists on today's concert stage. His current season includes touring throughout the United States., highlighted by engagements with Ohio's Springfield Symphony Orchestra and Michigan's Traverse Symphony Orchestra. Tickets are $20–$49. Info: tickets.wwu.edu. 
'The Royal Society of Antarctica'
7:30 p.m., Bellingham Theatre Guild, 1600 H St.
Showings of this tragicomedy about a young woman seeking to understand her mother's disappearance take place at 7:30 p.m. Friday and Saturday, and 2 p.m. Sunday through Feb. 12. The play written by Mat Smart takes place at the McMurdo Station in Antarctica. Tickets are $8–$18. Info: bellinghamtheatreguild.com.
50 Shades of Velvet
7:30 p.m., Upfront Theatre, 207 Prospect St.
On Friday and Saturday, watch this improvised romance novel come to life as performers create for you the most (awkwardly) sensual and (hilariously) passionate love stories. At 9:30 p.m., stick around for Upfront Classic, an improv show. Tickets are $10–$15. Info: theupfront.com. 
The Afterglow Comedy Hour
9 p.m., Stemma Brewing Co., 2039 Moore St.
Nikki Kilpatrick hosts this stand-up comedy show, which takes place on the last Friday of the month. Tonight's event will star Chris Mejia, and Jenna Nobs, Damon Lawton, Harrison Cook and April Gallaty will also be on the lineup. Tickets are $10. Advance purchase is recommended. Info: stemmabrewing.com. 
Saturday, Jan. 28
Poetry Reading
7 p.m., Pelican Bay Books, 520 Commercial Ave., Anacortes
Hear original poetry read aloud by Roberto Ascalon, Georgia Johnson and Skagit River Poetry Festival Student Poet Laureate Natalie Lahr. Donations for the artists will be accepted. Info: pelicanbaybooks.com.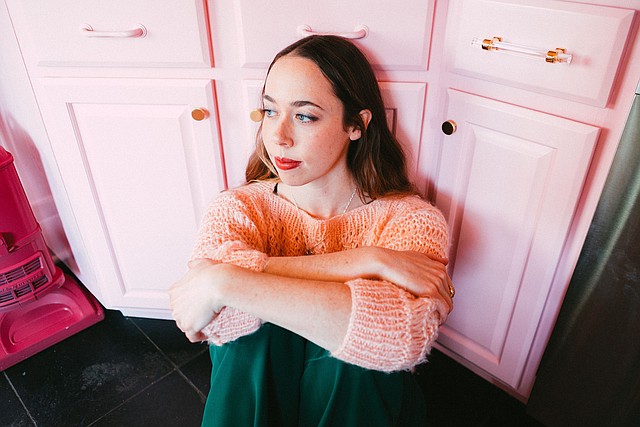 Sunday, Jan. 29 
Skagit Symphony
1 p.m., McIntyre Hall, Mount Vernon
A Children's Music Fair will kick off the return of the symphony's Family Concert. The concert begins at 2 p.m., with the theme of Music That Moves Us. Tickets are $5–$15. Info: mcintyrehall.org. 
The Jazz Project
4 p.m., FireHouse Arts and Events Center, 1314 Harris Ave.
The Jovino Santos Neto Quinteto plays at this monthly concert, featuring Neto on piano, flute and melodica; Ben Thomas playing vibraphone and bandoneon; bassist Tim Carey; drummer Mark Ivester; and Jeff Busch on percussion. Entry is free for members, $20 general at the door. Info: jazzproject.org. 
Tuesday, Jan. 31
Colvin, Cohn and Jarosz
7 p.m., Mount Baker Theatre, 104 N. Commercial St.
Grammy Award-winning singer-songwriters Shawn Colvin, Marc Cohn and Sara Jarosz will share their considerable talents at this "Together in Concert" event. Expect to hear hits such as Colvin's "Sunny Came Home" and Cohn's soulful ballad "Walking in Memphis." Tickets are $40–$70. Info: mountbakertheatre.com. 
Jeffrey Martin
7 p.m., New Prospect Theatre, 207 Prospect St.
This Portland-based singer, songwriter and instrumentalist will kick off a tour of the U.S. and Canada in downtown Bellingham. Tickets are $22–$24 to hear original songs spanning genres such as bluegrass, Americana and folk. Info: newprospecttheatre.org. 
Friday, Feb. 3
Artist Talk
3 p.m., Museum of Northwest Art, La Conner
Northwest creative Richard Nash, whose exhibit "Consonance" is currently on display at MoNA, will discuss his world of painting and sculpture, and the importance of design and composition within his artwork. Entry is free, but please RSVP. Info: monamuseum.org. 
Artwalk
6–8 p.m., downtown Anacortes
At this free monthly event, check out works by local photographer Doug LeClair at The Majestic Inn and Spa; peruse 50 new paintings by Alfred Currier and Anne Schreivogl at Scott Milo Gallery; head to Ink & Wool to see works by Dan Filler and Walter Fogg; and see paintings by Lisa Allison Blohm and 15-plus artists at Trinity Skate. Info: anacortesart.com. 
First Friday and Art Walk
6–10 p.m., throughout downtown Bellingham
Wander the urban core to check out local artists and galleries, stop by your favorite restaurant or bar, listen to live music and more. With fresh programming each month, the event provides opportunities to discover the city center throughout the year. Info: downtownbellingham.com. 
'Justice for Dreamers'
7–9 p.m., Lairmont Manor, 405 Fieldston Rd.
The Lairmont Foundation and the Jansen Art Center host this solo art exhibition by abstract painter Colin Molaski. The soiree will feature live piano music, art sales, wine service and an auction. Part of the funds raised will go to the Jansen Art Center's scholarship fund. Entry to the event is free and open to the public. Info: jansenartcenter.org. 
'What the Gods Gave Me'
7:30 p.m., DUG Theater, Western Washington University
This new work by Western alum Eryn Elyse McVay tells the tale of women living in an inn on a barren stretch of cold wilderness. When an outsider is brought to the closed family, his fate becomes intertwined with one of the sisters. Tickets are $10–$16. Info: tickets.wwu.edu. 
Gina Touché and Friends
6 p.m., Lincoln Theatre, 712 S. First St., Mount Vernon
The creator of Skagit Drag will be joined by an array of talented vocalists for this event, which will feature both drag and non-drag singing talents. Tickets are $20. Info: lincolntheatre.org. 
Tony Furtado Acoustic Trio
7:30 p.m., McIntyre Hall, Mount Vernon
Singer, songwriter and multi-instrumentalist Tony Furtado will be joined by Grammy-wining mandolinist John Reischmen, and Grand National Fiddle Champion Luke Price for this show, which will feature sets fueled by Furtado's newest release, "Decembering," and old favorites. Tickets are $30–$40. Info: mcintyrehall.org. 
Saturday, Feb. 4
Dockside Market
10 a.m. to 2 p.m., Squalicum Harbor, Gate 5
Local fisherfolk will be selling their fresh and frozen wares at this twice-monthly market. Visit the dock early to find the best selection of seafood options. Details and participating vendors and products are posted 24 hours ahead of sale days. Info: bellinghamseafeast.org.
Anacortes Uncorked
Noon to 7 p.m., Historic Port Transit Shed, 100 Commercial Ave., Anacortes
Choose from two different time slots at this wine- and food-pairing event featuring wines from all over the Pacific Northwest and hors d'oeuvres from popular local favorites. Attendees can also visit the on-site shop for an opportunity to take some of these wines and food home. Tickets are $100; designated driver tickets are $35. Info: anacortes.org. 
Lend Us Your Ears
2 p.m., Bellingham Theatre Guild, 1600 H St.
Playwright Rebecca Gilman's "Twilight Bowl" will be the subject of this reading series. Directed by Dee Dee O'Connor, the play follows the personal journeys of young women just out of high school progressing awkwardly into the harsh and subtle realities of their world. Entry is pay-what-you-will. Info: bellinghamtheatreguild.com. 
Bird Invitational Reception
3–5 p.m., Smith & Vallee Gallery, Edison
While you're out birding in the Skagit Valley, stop by to check out "FL#CK," the annual bird invitational that features artists from the region putting their own spin on the winged species. The exhibit can be seen from 11 a.m. to 5 p.m. Thursdays through Mondays through Feb. 26. Info: smithandvalleegallery.com. 
Karl Peterson
4 p.m., Village Books, 430 Front St., Lynden
This Sumas-raised author will present his second novel, "Stars Beyond the Veil," an adventure novel for young and old. The book is the second of a fantasy series and follows a teenage girl and two of her friends on their quest into a beautiful kingdom, which they discover is under siege by a pretender to the throne. Info: villagebooks.com.
Sunday, Feb. 5 
Winter Wedding Show
11 a.m. to 3 p.m., Mount Baker Theatre, 104 N. Commercial St.
Start planning your wedding or lock in the final touches for your special day. Visit with 25 of the area's leading wedding vendors, sample catering and dessert options, connect with local photographers and find your perfect bouquet from among the area's florists. Entry is $10. Info: mountbakertheatre.com. 
Laura Veirs
7:30 p.m., Lincoln Theatre, Mount Vernon
Hear an intimate set from this Portland-based singer and songwriter's latest album, "Found Light," as well as a selection of her catalog hits. Veirs has roots in folk, alternative, country, indie pop and punk. Local favorite Savanna Woods will open the show. Tickets are $25. Info: lincolntheatre.org. 
Comedy Club
8 p.m., Aslan Depot, 1322 N. State St.
This monthly stand-up comedy show featuring local and regional performers will feature Olympia-based funny guy Sam Miller — the runner-up in the 2021 Seattle International Comedy Competition — as well as Eugene Bassham, Nesil Izil and Vanessa Dawn. Tickets are $20. Info: aslanbrewing.com. 
Before heading out to attend in-person happenings, check with individual venues to make sure the event is still taking place as scheduled.
The A-List appears weekly on Wednesdays. To submit an event for consideration, email calendar@cascadiadaily.com.