Music
Ninth Bellingham Folk Festival was in full swing Saturday
'We think this is the best one yet'
January 22, 2023 at 1:37 p.m.
---
---
From the moment guests walked into The Majestic Ballroom, one of the many venues hosting the Bellingham Folk Festival Saturday, singing voices and music hit them in waves from every corner of the building. Groups gathered to learn instruments, browse merch tables and get ready for the performance beginning upstairs.
Portland-based Reeb & Caleb, a classic country duo originally from Washington state, hit the upper floor stage at 1 p.m. Jan. 21 with original songs and covers of classics like Dirk Powell's "Sweet Goes The Whistle." This was the duo's third performance at the festival — they also played at Chaplin Guitars earlier in the morning and The Blue Room the day before.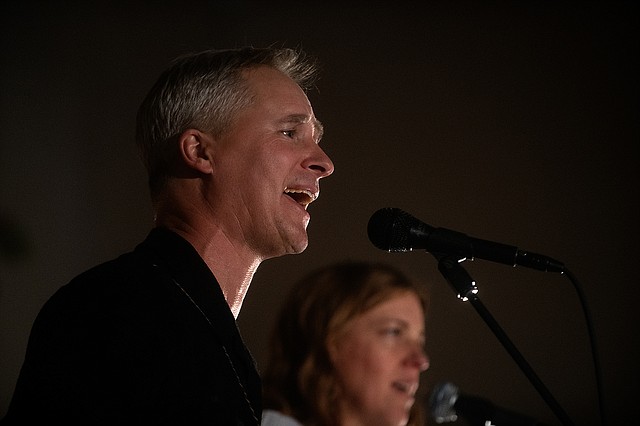 The festival, which had its own app to help navigate events, included nearly 40 performances on the schedule.
While the lineup boasts a long list of performers, both local and out-of-state, the stand-out ingredient of the festival lies in its opportunities to learn. Over the course of the event, which began Thursday, Jan. 19, and ends today at 8 p.m., festival-goers attended multiple workshops on dancing, songwriting and learning to play various instruments.
These workshops give people the opportunity to learn new skills or sharpen their current talents.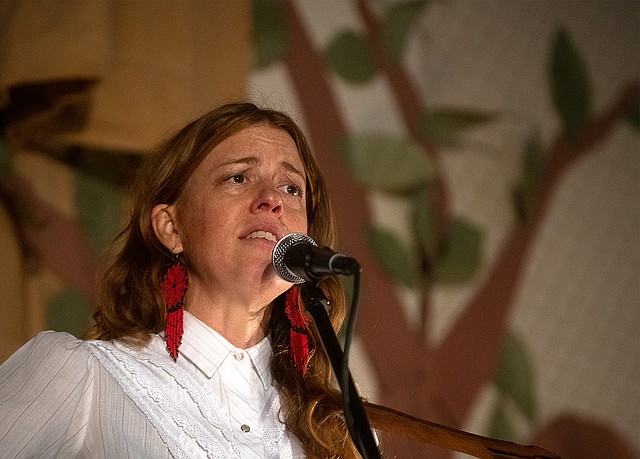 Jenner Fox, a musician who has taught songwriting over the last eight years, was one of many performers who hosted a workshop. The attendees in Fox's workshop ranged from newcomers to music teachers and even other festival performers looking to learn from their peers.
"Making something out of nothing and accessing your creativity inherently feels good and it's healthy," said Fox, who encourages his students to actively create and perform the music they make in his workshops.
Fox instructed his students to work on writing a "bad song," which encouraged people to create without considering preconceived notions of what a good song would require. The workshop description said it aimed to give people "permission to create something unpolished."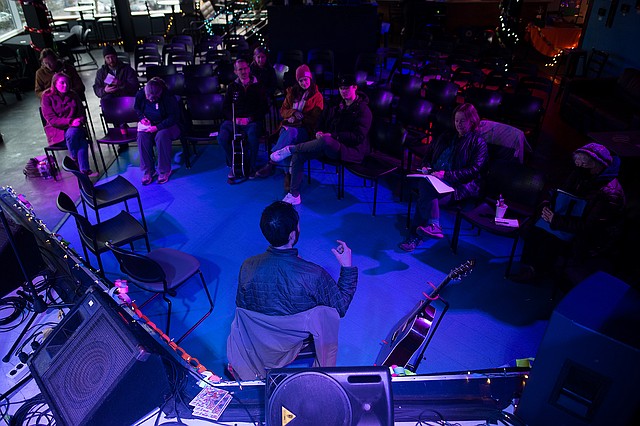 Bodarc Bestvina, a music teacher at Sumas Elementary, was one of the workshop attendees looking to learn something new. The experience helped him realize he shouldn't always hold himself to too high of a standard while writing music.
Fox, originally from the San Francisco Bay Area, said the Bellingham audience was focused and "really listening."
The festival, which began in 2014, was created by Cayley Schmid, who also organizes The Bellingham Celtic Festival — formerly known as the Bellingham Irish Festival — which is also a community-driven weekend event with music and workshops.
Schmid's mother, Zynet Schmid, is the head volunteer and helps with any issues that arise during the festival. Zynet Schmid said the festival has grown each year.
"We think this is the best one yet," Zynet Schmid said.
Today's afternoon and evening performances include Faux Paws at The Blue Room, Casey Connor on accordion at Champlin Guitars, a cowboy sing-along at Brandywine Kitchen, and closing ceremonies at Honey Moon.