Safety
Power restored to York neighborhood
Equipment failure blamed for Monday's power outage
January 17, 2023 at 1:00 p.m.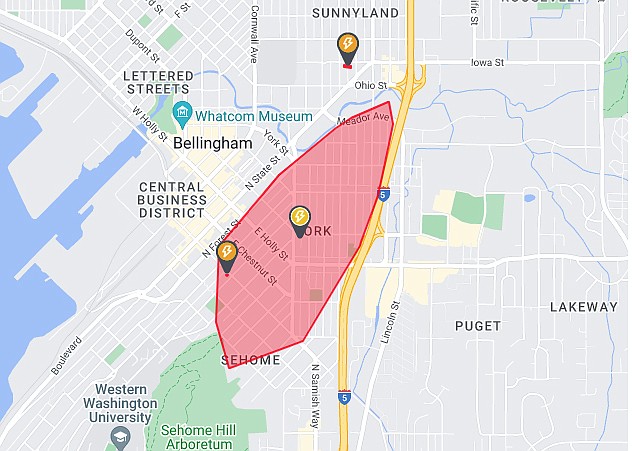 ---
---
A power interruption that caused lights to flicker in downtown Bellingham and left the York neighborhood without electricity Monday afternoon was caused by equipment failure, said Andrew Padula, Puget Sound Energy's media engagement consultant, in an email to CDN Tuesday morning.
Power was restored to 1,381 customers at 6:23 p.m., but repairs to equipment left 175 customers without power until 5:00 a.m. Tuesday, Padula said.
The outage, reported to PSE at 3:58 p.m., affected 1,556 York households.