The Beat Goes On
The sounds of 2022
An overview of local albums for your listening pleasure
January 3, 2023 at 5:00 a.m.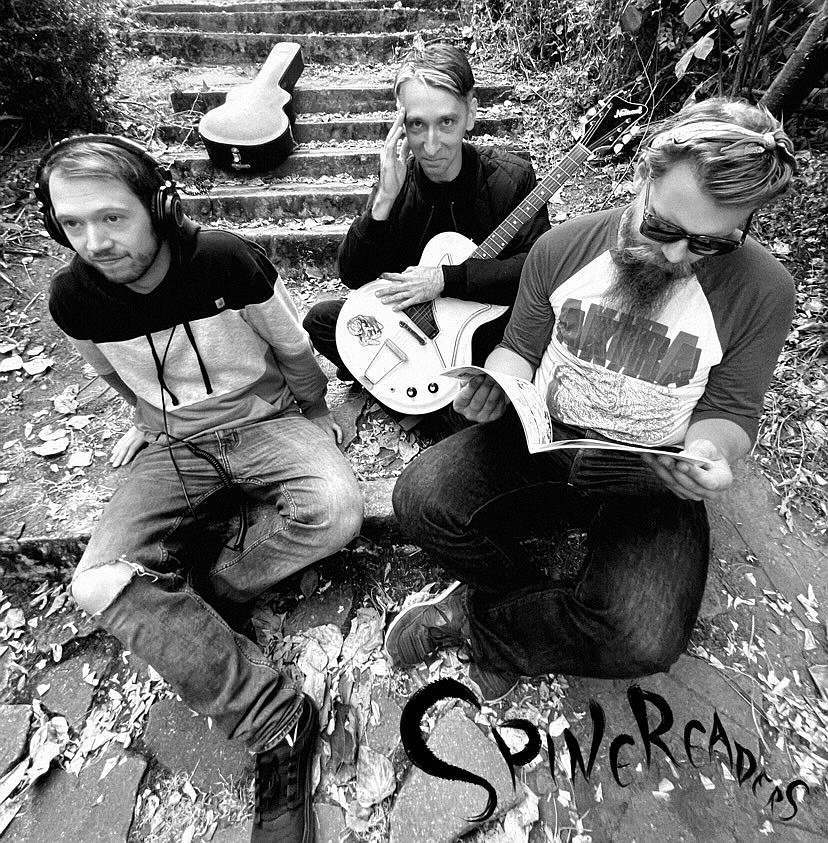 ---
---
If your New Year's Resolution is to listen to more local music, I'm here to help. The following is emphatically not a "top 10" list. I don't care much for the idea of ranking music, or putting different genres in competition with each other. This is an overview of some of the high-quality local music that was released in 2022, grouped by genre, to help you find your next favorite musician.
If your thing is acoustic singer-songwriters, two great albums to try would be Sarah Goodin's "Why I'm Like This" and the debut EP by Glimmer. If you want some fiddle and traditional folk influences added to the mix, check out "Where I Wanna Be" by Marie, The Band. Then if you want to go even further in the direction of bluegrass and country, Andy Bunn's "Hickory" sets his historically inspired originals in that context to great effect. Casey Connor's "Reliquary" gave us a variety of mostly folk-based instrumentals showcasing his unique compositional approach.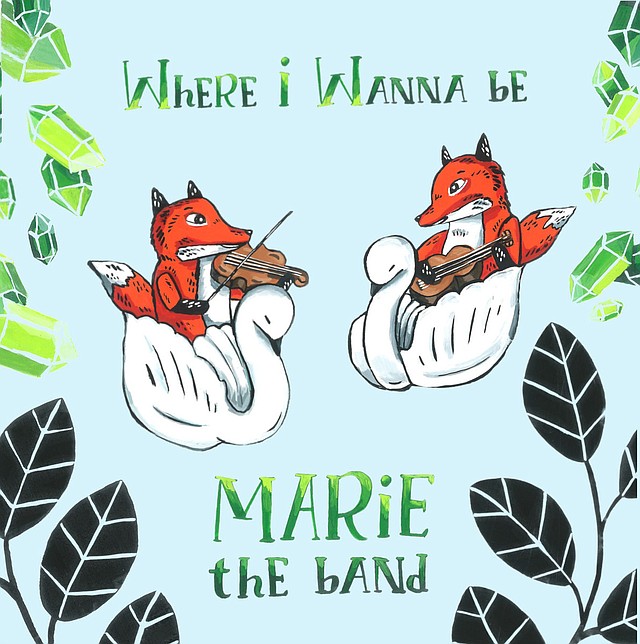 Fans of blues or classic R&B should give a listen to Cheryl Hodge's "Love Is," or the Fat James Band's "Mountains In the Sky." Then there's Hot Damn Scandal's "Live from The Apocalypse," which incorporates blues, jazz, rags and all sorts of Americana into an irresistible package.
The term "pop" can mean a lot of different things to different people. If you're looking for classic guitar-based power pop, Spine Readers' "Mystery School" is packed with sweet hooks. For the more subtle indie pop sound the kids today love, there's Harbor Day's "Ivy League." If you want full-on modern pop, check Lonely Together's "Coping Mechanisms" EP. Finally, there's Cumulus's radiant "Something Brighter," the locally based release with the biggest nationwide impact.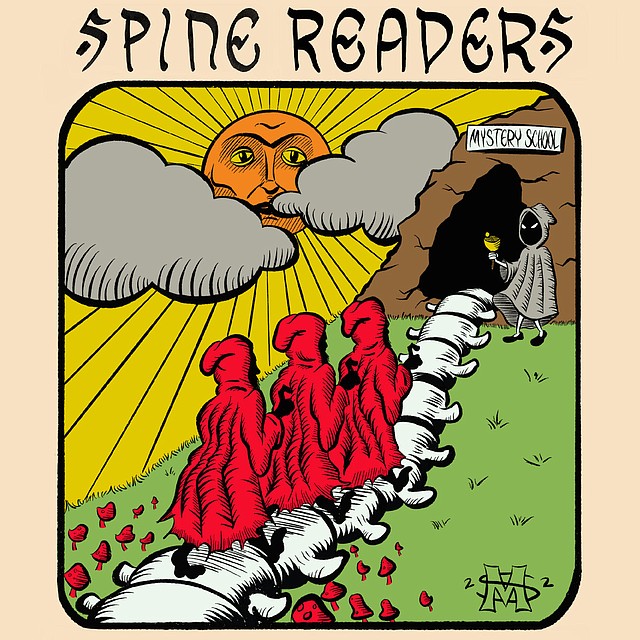 If you need a blast of pure punk rock, the EP by The Ignorati will scratch that itch. Careen's "Careen Love Health" and Neesha Blanchett's "Nice Blanket" both offered up high-quality, adventurous indie rock. Lazy Acres brought rootsy hard rock to the party with "Front Porch." Mount Saturn's "O! Great Moon," and Swamp Lantern's "The Lord Is With Us" were my favorite local metal releases. I'm not a big metal expert, though, so when I say the albums by Carrier Wave and Cavurn were too heavy for me, they should probably take that as a compliment.
In the hip-hop realm, the Rhetorician's "Fluid Associates" grabbed me with its eclectic lyrics and laid-back beats. Other notable releases in this genre were Zomi the Homie's poetry-centered "Good Grief" and the sunseekers tape by CHVRNS.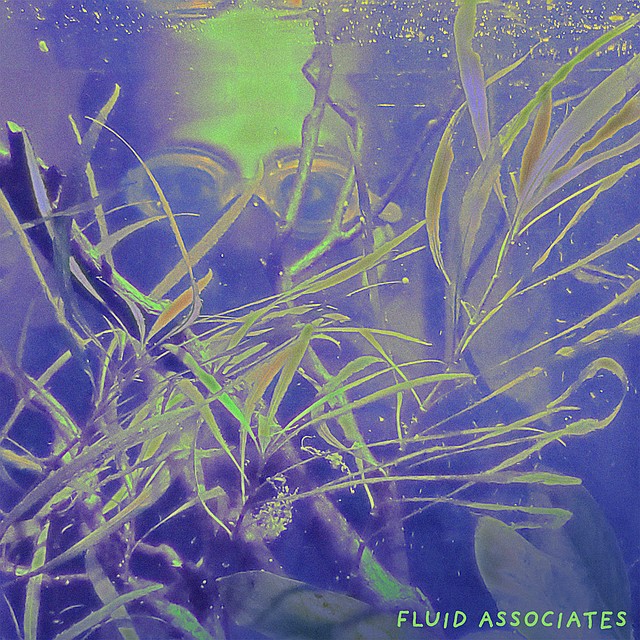 Finally, some hard-to-classify, adventurous sounds: Hooves and Beak offered spectacular harp-driven chamber pop on "Monster." Jostaberry's "Hello, Turbine" is fractured, experimental genre-hopping with a sweet pop core. And the debut by Gueris served up slide guitar instrumentals, world music grooves, and sultry vocals with a dash of trip-hop.
That ought to be something for just about everyone! I'm sure I missed some things, though, so let me know what your favorites were!
Live music calendar
Tuesday, Jan. 3
Aslan: 8 p.m., Jazz Night
Boundary: 6 p.m., Paul Klein on piano
Culture Cafe: 7 p.m., Open Mic
Greene's Corner: 6 p.m., Open Mic
Zeeks: 7 p.m., Open Mic
Wednesday, Jan. 4
Boundary: 6 p.m., Aaron Guest on piano
Blue Room: 7:30 p.m., Jade House, Hippies With Money (rock)
Honey Moon: 8 p.m., Open Mic
Rockfish: 6 p.m., Whistle Lake Jazz Quartet
Stones Throw: 6 p.m., Free Harmony (classic folk/rock)
Thursday, Jan. 5
Aslan: 6 p.m., Folk Festival Fundraiser
Blue Room: 6 p.m., Open Mic; 8 p.m., Jam:30 (Open Jam)
Brown Lantern: 8:30 p.m., Open Mic
Honey Moon: 8 p.m., Jazz Jam
Thirsty Badger: 7 p.m., Open Mic
That's What I Like: 6 p.m., J.P. Falcon and Friends (folk/rock)
Wild Buffalo: 8:30 p.m., Laamb, Cat Positive, The Hobby (rock)
Zeeks: 7 p.m., Psychedelic Cowboys
Friday, Jan. 6
Aslan: 8 p.m., BJ Block Trio (jazz/funk)
Beach at Birch Bay: 6 p.m., Tom Sandblom (acoustic covers)
Big Stick: 6 p.m., Michael Dayvid (acoustic covers)
Birdsview: 6 p.m., Conrad Gruener (country)
Blue Room: 8 p.m., Stilvettas, Triacs, Drayton (rock)
Fireside: 7 p.m., D'vas Trio (classic folk and pop)
Greene's Corner: 6 p.m., North Country Highway (country/rock)
Honey Moon: 8 p.m., Jay Irwin & The GP Sunsets (folk/rock)
Shakedown: 9 p.m., PaperHeart (grunge tribute), Dad Co. (Bad Company tribute)
Skylark's: 8 p.m., Will Byrne (acoustic covers)
Stones Throw: 6 p.m., High Mountain String Band (bluegrass)
WinkWink: 7 p.m., The Wyrds, Girls Know (rock)
Saturday, Jan. 7
Beach at Birch Bay: 4 p.m., Jasmine Green Band (blues/ rock)
Birdsview: 6 p.m., Curtis Moore
Conway Muse: 8 p.m., Joe Cook Blues Band
Fireside: 4 p.m., Singers' Saturday
Honey Moon: 8 p.m., David Donohue (folk)
Rockfish: 7:30 p.m., Polly O'Keary and the Rhythm Method (blues)
Shakedown: 9 p.m., Melancholia, Great Falls, Worldwide Levitation (metal)
Skylark's: 8 p.m., Odd Mood Jam Band
Sunday, Jan. 8
Kulshan: 5 p.m., Lindsay Street (Celtic) 
Main Street: 6 p.m., Open Mic
Old Edison: 5:30 p.m., The Walrus
Monday, Jan. 9
Blue Room: 7 p.m., Generations Band (jazz)
FireHouse: 3:30 p.m., Loch Clark and Bill McDonough (jazz)
Kulshan: 6 p.m., Free Harmony (classic folk/rock) 
Tuesday, Jan. 10
Aslan: 8 p.m., Jazz Night
Boundary: 6 p.m., Paul Klein on piano
Culture Cafe: 7 p.m., Open Mic
Greene's Corner: 6 p.m., Old Time Fiddle Jam
Wednesday, Jan. 11
FireHouse: 7 p.m., Greg Williamson Quartet (jazz)
Before heading out to listen to live music, check with individual venues to make sure the event is still taking place as scheduled. 
Jesse Stanton's music column, The Beat Goes On, runs Wednesdays. Email: jsbhammusic@gmail.com or Twitter: @JSBhamMusic.