Profiles
TAG: Everybody's it in Skagit County
From 'The Hobbit' to 'Prelude to a Kiss,' community theater group is still going strong
February 9, 2023 at 5:00 a.m.
|
Updated February 9, 2023 at 11:43 a.m.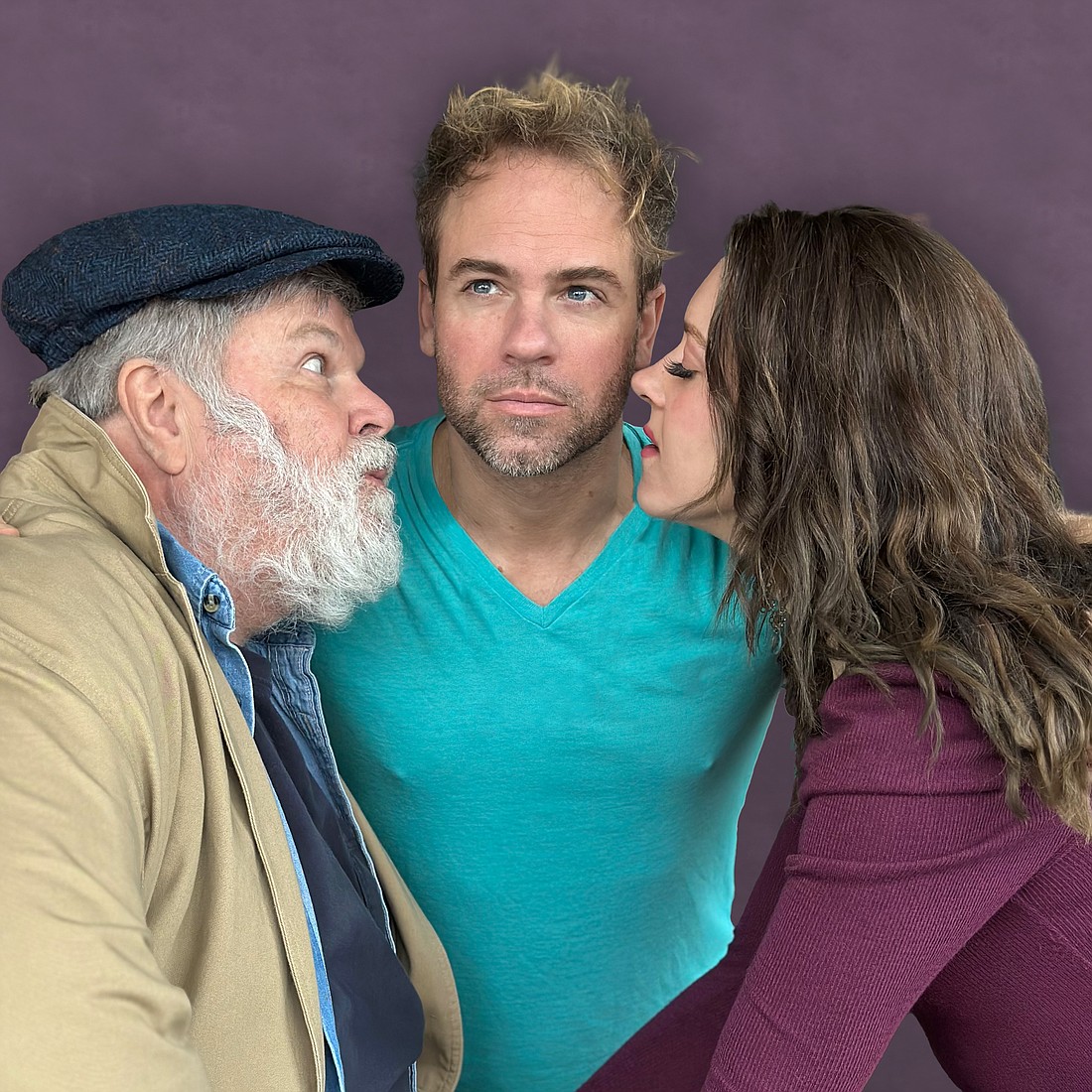 ---
---
Skagit County's Theater Arts Guild dates back to 1992, within the offices of the Northwest Educational Service District 189. Bruce Vilders, then the consultant for Gifted and Talented Education, coordinated a group of like-minded people to create a children's theater opportunity by offering to stage "The Hobbit" at the Lincoln Theatre in Mount Vernon. 
"Using state and local educational dollars, the first play was a success, drawing in children from the area to participate, as well as hundreds of audience-goers," Vilders said. 
This initial production went so well, it convinced the planners to create a nonprofit entity called the Theater Arts Guild (TAG). Its original goal was to offer opportunities for children (along with adults) in live theater experiences. From humble beginnings, using public educational seed money, TAG became a leading Skagit County community theater group spanning 30 years — and it's still going strong, with shows staged regularly at the Lincoln Theatre and on the campus of Skagit Valley College at McIntyre Hall.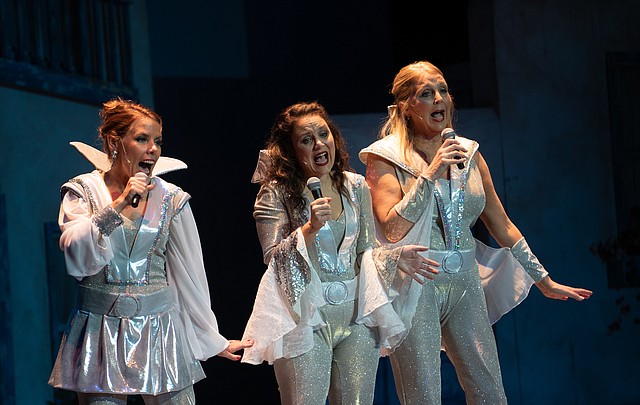 Board member Leisha Skinner said TAG's first few productions still reflect TAG's current mission. They involved community members of various ages and experience levels, creating an environment where new members could learn from theater veterans, and also provided a positive theater experience for the community.
Board member Ria Peth — who's also the TAG treasurer and a frequent performer in its productions —  said, "One of the most rewarding things you can do as a producer or director is stand outside the theater as folks are leaving after the show. Just experiencing the joy that a production can bring into the lives of strangers is very powerful." 
The company has taken on some challenging shows, including the premiere of an original production, "Pray the Gay Away," created by Conrad Askland in 2019. Described as "a serious musical comedy," the play is about the collision course of two boys being subjected to the controversial practice of gay conversion therapy.
Matt Bianconi, TAG's current board president, said producing the play was the proudest he's been to be a part of a show, even though he wasn't onstage. 
"Getting to see how the community rallied around the show and how moved many were by its message of support for gay youth really made me see the impact theater can have," he said.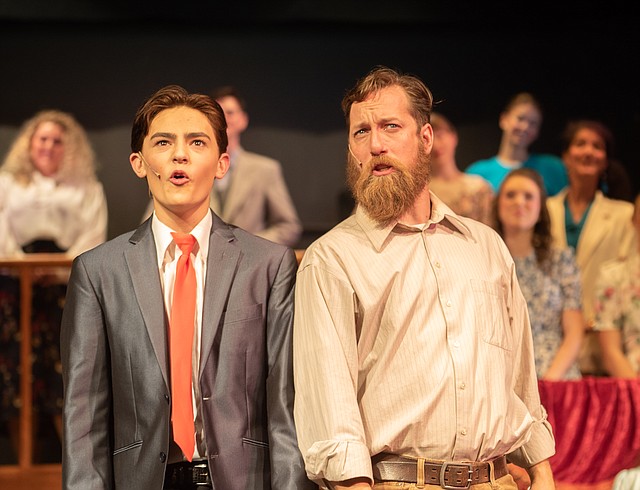 Peth was in the production of "Rent" in 2011, and said bringing the play to the valley was important for TAG to help share the message of love and acceptance.

"Important bonds were formed during that show, as we had to really trust each other onstage," she said. 
She said the board has long used the "discuss and decide" process to program its seasons. They try to provide a balance between shows featuring kids, adult-themed productions, musicals, family-friendly plays and original works.
"Prelude to a Kiss," which runs Feb. 17 through March 5 at the Lincoln Theatre, is TAG's first non-musical in 13 years. Coming up for the 2023–24 season is also "The Wizard of Oz." It will mark the fourth time TAG has produced the musical.
Harold Page, the longest-serving board member, thinks TAG is good for the community, and Mount Vernon and Skagit County as a whole are better places because of the Theater Arts Guild.
"TAG has vitality and forward motion under the direction of a generation of people that have a love and appreciation of theater, and the knowledge and ability to do theater," he said.
TAG's educational team, TAGed, is currently working on after-school programming to provide for local communities. Peth said it's important to them to nurture upcoming generations and open the doors into the theater world. 
Skinner agrees. She was in TAG's 2000 production of "Grease" when she was a junior in high school, and it changed her life. 
"At that age," she said, "peer relationships are so important, and the cast was full of teenagers who formed a tight bond. Rehearsing for months to bring a polished performance to a theater full of community members and getting to do it with newly found friends is pretty magical. It hooks you."
In fact, she added, fellow cast-mates who played the roles of Sandy, Rizzo and Frenchie are all currently on TAG's board. 
Skinner said Skagit Valley is lucky to have several community theater groups that promote the arts and provide opportunities to locals. TAG and the other local groups, such as META, Anacortes Community Theatre, Skagit Valley College and the Lincoln Theatre are supportive of each other.
"We participate in each other's productions, we attend each other's performances, we sometimes share sets and costumes, and we've even collaborated on shows," Skinner said. "We all want each other to be successful. We are each other's cheerleaders."
Vilders said by participating in TAG, people have found a community of like-minded people and a place that is welcoming. Casts and crews have made lifelong friendships, many finding reprieves from heartache, divorce and even addiction.
"I could tell you stories of battered wives and homeless children, whether gay, straight or trans, all finding a safe place to have fun and enjoy the warm company of others," he said. 
"An overall feeling, an ethos, pervades TAG and, for that matter, most community theater in general; that is it is a place where people can feel safe and unapologetically themselves. Yes, there is song and dance, makeup and lights, but at its core, these are people who need people."
To find out more about the upcoming production of "Prelude to a Kiss," or discover how you can get involved with TAG — whether as a board member, actor or behind-the-scenes crew — go to theaterartsguild.org. 
A previous version of this story misstated Ria Peth was a former board member. Peth is a current board member. The story was updated on Feb. 9, 2023, at 11:43 a.m. to reflect this change. The Cascadia Daily News regrets this error.