The A-List
A&E calendar: V-Day events, apocalyptic acting, roller derby and Elvis
A curated selection of happenings in Whatcom and Skagit counties
February 8, 2023 at 5:20 a.m.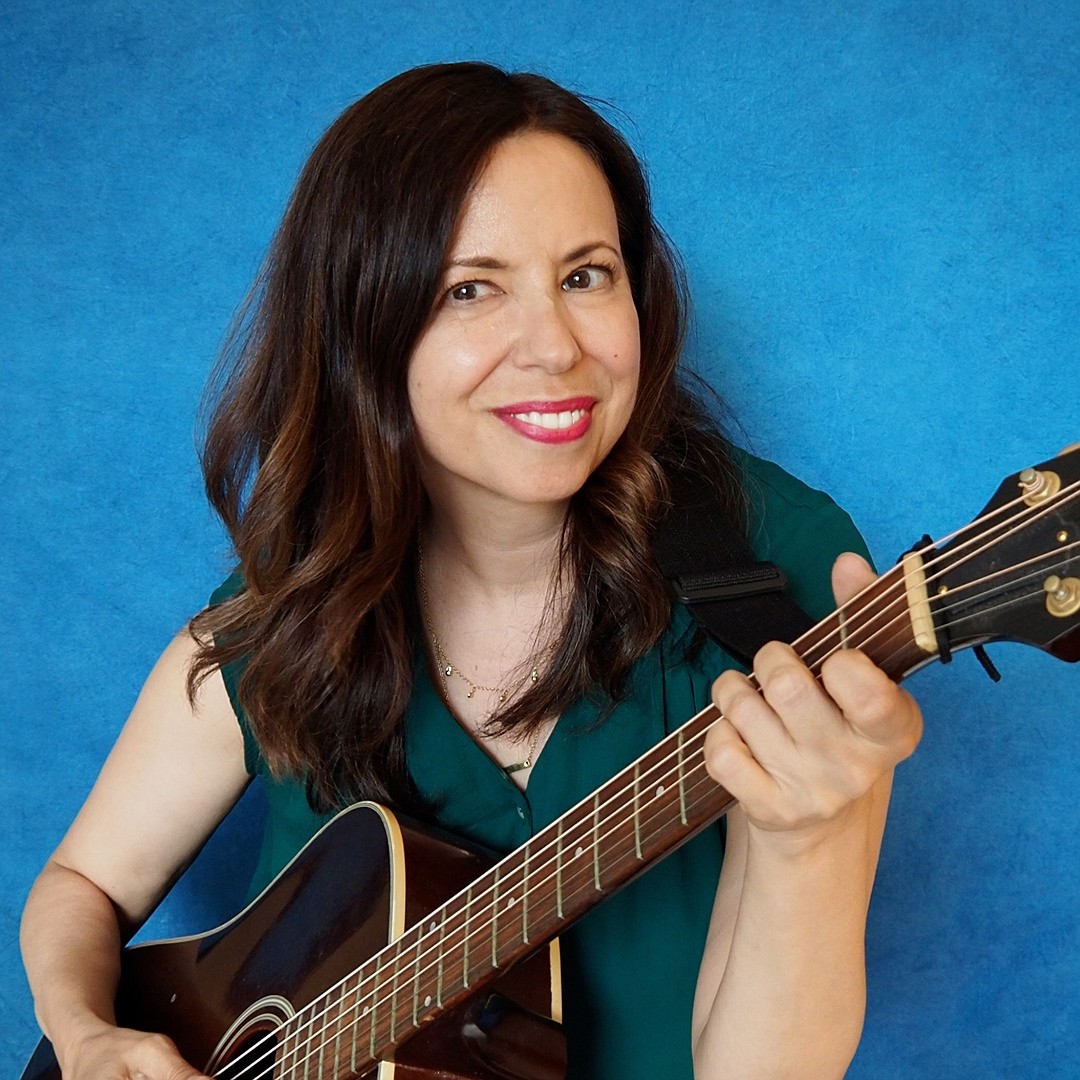 ---
---
Wednesday, Feb. 8
'What the Gods Gave Me'
7:30 p.m., DUG Theater, Western Washington University 
This new work by Western alum Eryn Elyse McVay showing Wednesday through Saturday tells the tale of women living in an inn on a barren stretch of cold wilderness. Tickets are $10–$16. Info: tickets.wwu.edu. 
Thursday, Feb. 9
Dine & Shop to End Homelessness
6 a.m. to 11 p.m., throughout Anacortes 
Help raise funds for the Anacortes Family Center by dining at one of 20 restaurants or shopping at participating retailers throughout the city. Additionally, people can purchase $20 raffle tickets for a variety of prizes. Info: anacortes.org/events. 
Spirits & Cider Stroll
5:30–8:30 p.m., downtown Bellingham
Sip regional spirits and ciders at 11 pop-up lounges — including Bison Bookbinding & Letterpress, The Blue Room, Chuckanut Bay Distillery, Eyes on Fremont, Geheim Gallery, Hotel Leo, Whatcom Museum's Lightcatcher Building, Maude Tattoo, Spark Museum and Veritas Media. Tickets are $50. Info: downtownbellingham.com.  
Sugar: A Valentine's Cabaret
7 p.m., New Prospect Theater, 207 Prospect St. 
American Theater Northwest brings music, dancing, powerhouse vocals and sass to the stage with showings Thursday through Saturday. The new show features an expanded cast. Tickets are $30–$60. Info: sugartheshow.com. 
Chuckanut Radio Hour
7 p.m., FireHouse, 1314 Harris Ave.
Celebrate the 16th anniversary of this beloved event featuring writers, music, comedy and revelry. Thursday's event features celebrated area poets Luci Shaw and Jessica Gigot. Tickets are $5. Advance purchase is recommended. Info: villagebooks.com. 
'You Can't Take it With You'
7:30 p.m., The Claire Theatre, 655 Front St., Lynden 
Attend this farcical comedy at 7:30 p.m. Thursday through Saturday, and 2 p.m. Sunday. The play tells the story of the wacky Sycamore family, who must straighten up to meet their daughter's fiancé and his family. Tickets are $11–$15. Info: theclaire.org.  
'The Royal Society of Antarctica'
7:30 p.m., Bellingham Theatre Guild, 1600 H St. 
Showings of this tragicomedy about a young woman seeking to understand her mother's disappearance take place for the final weekend Thursday through Sunday. Tickets are $8–$18. Info: bellinghamtheatreguild.com. 
The GBU
7:30 p.m., Upfront Theatre, 207 Prospect St. 
Bellingham's longest-running improv show, "The Good, the Bad, and the Ugly," takes place every Thursday, featuring a rotating performance format as well as special guest players. Tickets are $10-$15. Info: theupfront.com.
Menace on the Mic
8:30 p.m., Menace Brewing, 2529 Meridian St. 
Want to take a chance at performing standup comedy? Show up early to sign up for your spot, then stick around to see the action unfold. The free event takes place every other Thursday. Info: menacebrewing.com 
Friday, Feb. 10
Three Chords of the Apocalypse
7 pm., FireHouse Arts and Events Center, 1314 Harris Ave. 
Bellingham TheatreWorks presents this solo theatrical musical performance by Joanna Parson. Parson's one-hour monologue explores the journey of a young woman with a sense of humor and a Guild guitar. Tickets are $20. Info: bellinghamtheatreworks.org. 
My Circus Valentine 
7 p.m., Cirque Lab, 1401 6th St. 
Bellingham Circus Guild brings back its annual celebration of love, with all-ages and 21-plus shows taking place Friday, Saturday, Sunday and Tuesday. This year's journey will follow The Heart as she enjoys her season of notoriety. Local circus superstars and fabulous visiting artists will perform. Tickets are $30. Info: bellinghamcircusguild.com 
Cupid's Arrow 
7:30 p.m., Upfront Theatre, 207 Prospect St. 
Attend this improvised dating game show every Friday and Saturday through February. Audiences get to decide which contestant is best-suited for the bachelor/bachelorette, and witness what happens during their first date. At 9:30 p.m., see Secret Suggestions, featuring classic improv games with a twist. Tickets are $10–$15 for shows. Info: theupfront.com.
'As You Like It'
7:30 p.m., Anacortes Community Theatre, 918 M Ave.
This classic comedy by William Shakespeare can be seen Thursdays through Sundays through Feb. 25. The plot follows Rosalind, a young woman who has been banished from court and flees to the forest with the court jester and her friend Celia. Tickets are $25 (student rush tickets are $5). Info: acttheatre.com. 
Saturday, Feb. 11
Anacortes Farmers Market
9 a.m. to 2 p.m., Depot Arts Center, 611 R Ave.
Attend the winter edition of this market both indoors and outdoors, featuring produce from local farmers, goods by local makers, live music and more. The event takes place again March 11 and April 8 before the market returns on a weekly basis in May. Info: anacortesfarmersmarket.org. 
Valentine Vegan Bake Sale
10 a.m. to 1 p.m., VGO's, 1213 Cornwall Ave.
Pick up sweets for your sweetie at this event hosted by Bellingham Veg Fest. Proceeds from the sale will be donated to Ahimsa Microsanctuary. Info: bellinghamvegfest.org. 
My Furry Valentine
10 a.m. to 5 p.m., Ferndale Events Center, 5715 Barrett Rd.
The Evergreen Cat Fanciers will host this event Saturday and Sunday, both for registered breeds and household pets. With 125 cats competing for awards, visitors can come for a weekend full of fabulous felines, fun and friendship. Whether you're a cat owner or just like to watch them, this is a popular event where visitors can check out a specific breed and judge for themselves. Entry is $5–$8. Info: evergreencatfanciers.org. 
Docent Tour
1 p.m., Lightcatcher Building, 250 Flora St.
Take a docent-led tour of the new exhibit "Katazome Today: Migrations of a Japanese Art" to learn more about both the contemporary and traditional Japanese art techniques used in the featured works. Tours are included with admission prices; meet in the lobby. Info: whatcommuseum.org. 
Valentine's Day Party
3–5 p.m., Bloedel Donovan, 2114 Electric Ave.
Families of kids in second grade or younger are invited to wear festive outfits, make crafts and win prizes playing games at various booths. From 2–3 p.m., Bellingham Parks and Rec organizers will offer a sensory-friendly experience. Suggested donation is $3. Info: cob.org.
Bellingham Roller Betties
5:30 p.m., Lynden Skateway, 421 Judson St.
The popular roller derby group kicks off its 15th season with the annual Red Riot vs. Black Death roller derby bout featuring the Roller Betties' Fresh Meat skaters. Immediately following, the Roller Betty All-Stars will battle it out against NWO Roller Derby out of Chilliwack, B.C. Tickets are $10–$15 (free for kids 12 and under). Info: bellinghamrollerbetties.com. 
'All You Need is Love' Opening
6–8 p.m., Gallery Syre, 465 W. Stuart Rd.
Peruse the work of 45 artists who expressed themselves and the concept of love and universal understanding through their art at the open-call exhibition. In addition to having a chance to connect and meet with the artists, there will be desserts from local bakeries and drinks will be served. See the works through April 15. Info: gallerysyre.com.  
Cupid's Clash
7 p.m., Fraternal Order of Eagles, 1125 N. Forest St.
This 5CC live pro wrestling event is back with a full slate of matches to entertain you and your special someone. The night will feature 5CC champion Caden Cassidy and tag team champions State of Emergency. Tickets are $15–$40. Info: 5ccwrestling.com. 
Petty or Not
7:30 p.m., Mount Baker Theatre, 104 N. Commercial St.
Hear this Bellingham-based band mix and weave the almost-limitless well of Tom Petty classics with the pop sounds of Stevie Nicks and Fleetwood Mac. They'll be joined by Everett band SYLVI, who does Neil Young for this tribute night. Tickets are $22.50. Info: mountbakertheatre.com. 
Sunday, Feb. 12
Second Sunday Jazz
2 p.m., Anacortes Public Library, 1220 10th St.
Performer, composer and bass instructor Kelsey Mines will be joined by Demarcus Baysmore on guitar and Walter Cano on trumpet for this monthly event. Entry is free and open to all. Info: jazzatthelibrary.org. 
Bellingham Chamber Music Society
3 p.m., Hotel Leo Crystal Ballroom, 1224 Cornwall Ave.
Hear "Devotion," a Valentines-inspired concert featuring classical works inspired by painting, poetry and dance. Tickets are $10–$40. Stick around for a post-concert champagne and hors d'oeuvres reception and mingle with the performers. Info: musicinbellingham.com. 
'Revival'
4 p.m., FireHouse Arts and Events Center, 1314 Harris Ave.
This film focuses on four older women and men who, in the spring of 2017, started choreographing dances with a diverse group of New York seniors — most of whom had never danced onstage before. Tickets are $12. Info: firehouse-aec.com. 
Monday, Feb. 13
Jeffrey Elvis and Jenn Ryan
6:30 p.m., FireHouse Arts and Events Center, 1314 Harris Ave.
Hear the music of Elvis Presley and Celine Dion at this pre-Valentine's Day show. Hear pop, rock and blues tunes from 1958 to the present day. Tickets are $35 general, $55 for VIP seating. Info: firehouse-aec.com. 
Stand-up Comedy Night
8 p.m, Main Street Bar & Grill, Ferndale
Try your hand at stand-up comedy during this weekly event. The night begins with an open mic portion, followed by a different headliner every week. If you'd like to join the lineup, send a message to Damon at lawtond15@gmail.com. 
Thursday, Feb. 16
Front Street Jazz
7:30 p.m., Jansen Art Center, 321 Front St.
Jazz, rock, new age originals and more will be on the lineup with this ensemble of community members who have the desire to play, perform and share their talents at the venue's chamber hall. Tickets are $10. Info: jansenartcenter.org. 
Friday, Feb. 17
'Our Planet' Live in Concert
7:30 p.m., Mount Baker Theatre, 104 N. Commercial St.
This landmark Emmy Award-winning Netflix series comes to the big screen. In addition to breathtaking HD cinematography with narration by David Attenborough and William Shatner, a live 18-piece orchestra will perform. Tickets are $35–$80. Info: mountbakertheatre.com. 
Saturday, Feb. 18
Creative Avenue Market
10 a.m. to 3 p.m., Depot Arts Center, 611 R Ave., Anacortes
More than 30 local, small business will have their candles, art, books, stained glass, jewelry and more for sale inside and outside the venue. Entry is free to attend and is family-friendly. Info: creativeavenuenw.com. 
Sunday, Feb. 19
Mardi Gras Dog Walk
2 p.m., Boulevard Park, 479 Bayview Drive
Dress up your four-legged friends in carnival-like costumes and/or the official Mardi Gras colors of purple, green and gold (humans are also encouraged to dress up). The procession will follow the Taylor Dock boardwalk, head down Harris Avenue, and end up at Paws for a Beer. Paws will donate $2 of every beer sold to Happy Tails Happy Homes. Additional donations will be welcome. Info: happytailshappyhomes.org.
Monday, Feb. 20
Blues Harmonica Blowout
7:30 p.m., Lincoln Theatre, Mount Vernon
This 30th annual event featuring harmonica player Mark Hummel will include master harp-slingers Magic Dick, John Nemeth and Sugar Ray Norcia, backed by guitarists Bob Welsh and Anson Funderburgh, bassist Randy Bermudes, and drummer Wes Starr. Tickets are $30–$45. Info: lincolntheatre.org. 
Before heading out to attend in-person happenings, check with individual venues to make sure the event is still taking place as scheduled.
The A-List appears weekly on Wednesdays. To submit an event for consideration, email calendar@cascadiadaily.com.