College
New WWU athletic director looks to place larger emphasis on fundraising, fan engagement
Jim Sterk says revival of football program, move to Division I aren't in the school's plans
August 30, 2023 at 5:00 a.m.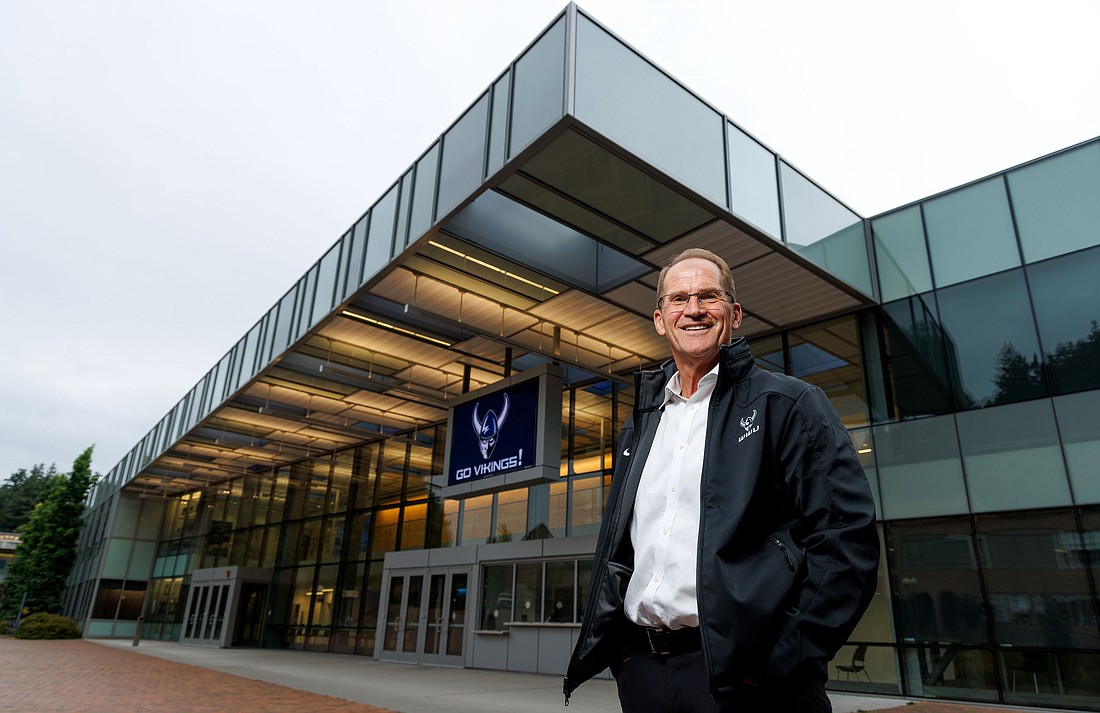 ---
---
When former University of Missouri Director of Athletics Jim Sterk was hired to helm Western Washington University's athletics department, a 15-year-old question was once again revived: Will Western ever get its football program back?
Sterk, 67, who has also served as the athletics director at Washington State University, San Diego State University and Portland State University over his 35 years in athletics administration, said it's not currently an option for the school.
"If there was a way to do it, I would seriously look at it. I think things would have to change in a number of ways for me to even propose it to [Western President Sabah Randhawa]," Sterk said. "I would love to, but I have to face reality, too."
The reasons the football program was discontinued following the 2008 season remain issues today, Sterk added, and sustaining such a program at the NCAA Division II level "may be even harder to try to do now."
The same goes for a potential move to the NCAA Division I level — an action Sterk helped execute at Portland State in 1996. However, that move was already mobilized upon his arrival in 1995, he said. Sterk just helped see it through.
"I don't see it right now," Sterk said of such a move for Western.
Sterk, who arrived on campus Aug. 4, is still adjusting to the stark differences between leading an NCAA Division II athletics program versus what he has been used to for much of his 35-year career in athletics administration: NCAA Division I programs with large budgets and, for parts of his career, Power Five conference funding.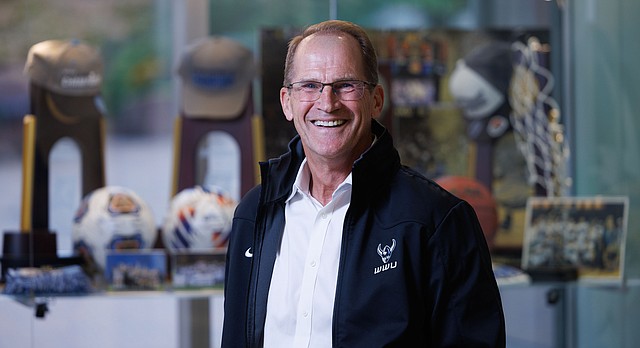 Sterk's tenure at Missouri from 2016–21 was tumultuous at times and triumphant at others. He was hired amid fallout at the university resulting from racial tensions and months of protests that saw the school lose almost 10,000 football season ticket holders and be led by three different chancellors from 2015–20. 
He was the target of a defamation lawsuit brought forth by Dawn Staley — the University of South Carolina women's basketball coach — which was eventually settled out of court with $25,000 being dedicated to Staley's nonprofit, INNERSOLE. 
Still, Sterk oversaw record-breaking fundraising for Missouri's athletics programs in three of his five years with the school — topping out at $55.5 million in 2020–21. He was involved in multiple successful head coach hirings and green-lit the football program's new $98 million South End Zone Facility.
"They wanted to bring somebody else in," Sterk said of his Missouri exit. "It was probably the most challenging five years of my professional career. But [there were] also a lot of rewarding things, too. We accomplished a lot."
Sterk was uncertain about the future — taking a year off — until he got a call from Paul Madison, Western's athletics historian, saying he should apply for the position of now-retired Western athletics director Steve Card. 
Madison was making good on a 2013 inquiry from Sterk — while the latter was the athletics director at San Diego State — about Western's vacant position following Lynda Goodrich's retirement. Madison advised Sterk, at the time, to stay put at the NCAA Division I level. 
"This time [Madison] called and said, 'I think it's time for you,'" Sterk said. "He was the best recruiter."
Sterk has a deep affection for Whatcom County as a Nooksack Valley High School and Western alum. He has plans to drive fan and student engagement and has a proven track record of significantly increasing athletics fundraising.
One of Sterk's first actions was to make tickets to Western games free for all students, and he aims to supplement that lost revenue with additional sponsors. Growing excitement for Western's teams begins with getting more students into the facilities during games, Sterk said.
"If it's fun for the students, the folks from the community will hear about it and they'll want to be a part of it," he added.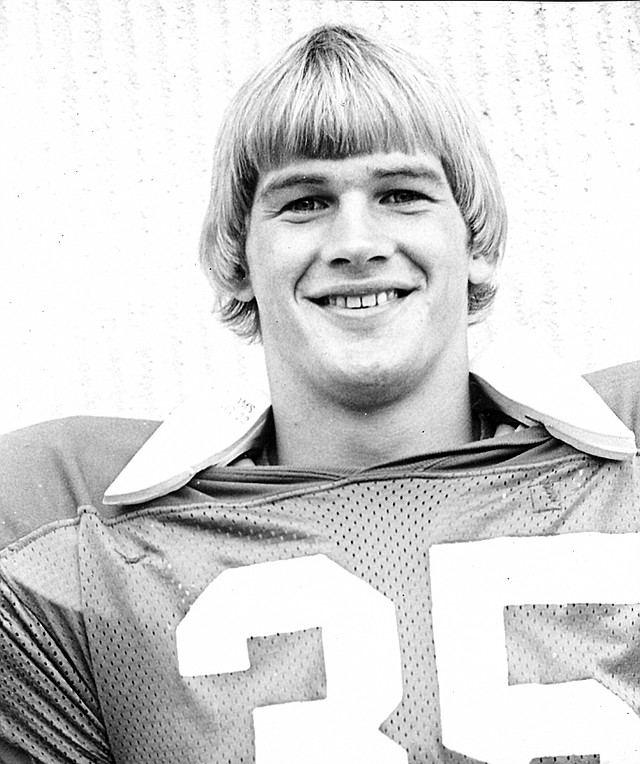 Sterk said he is gathering as much information as he can before setting "action steps" in other areas for the department's goals.
Sterk also noted that Steve Brummel, Western's senior associate athletics director, will have a bigger hand in managing the budgets — a task Card handled mostly on his own during his 10-year tenure.
On fundraising, specifically, Sterk said he simply wants it to become a "larger emphasis."
"I've been meeting with central development almost on a weekly basis of 'What can we do? How do we go about it and how do we structure it?'" Sterk said. "Kim O'Neill, the new vice president [for university advancement], she's just been here a year and a half. I think we'll work hand in hand to just encourage people to give back and to invest — if they're community members — to invest in something that's really helping make the community whole and better."
Less than a month into his new position, the Everson-born Sterk is continuing to form a vision for this new era of Western athletics and will do so for some time. 
"Athletics has played a role [at Western], but I think we can even play a bigger role in helping Western continue to move forward. I know President [Sabah] Randhawa wants to do that," Sterk added.