Fire
Environmental Learning Center cancels programs for the rest of the year
Sourdough Fire continues to burn near the center's campus
August 25, 2023 at 4:53 p.m.
|
Updated August 26, 2023 at 1:50 p.m.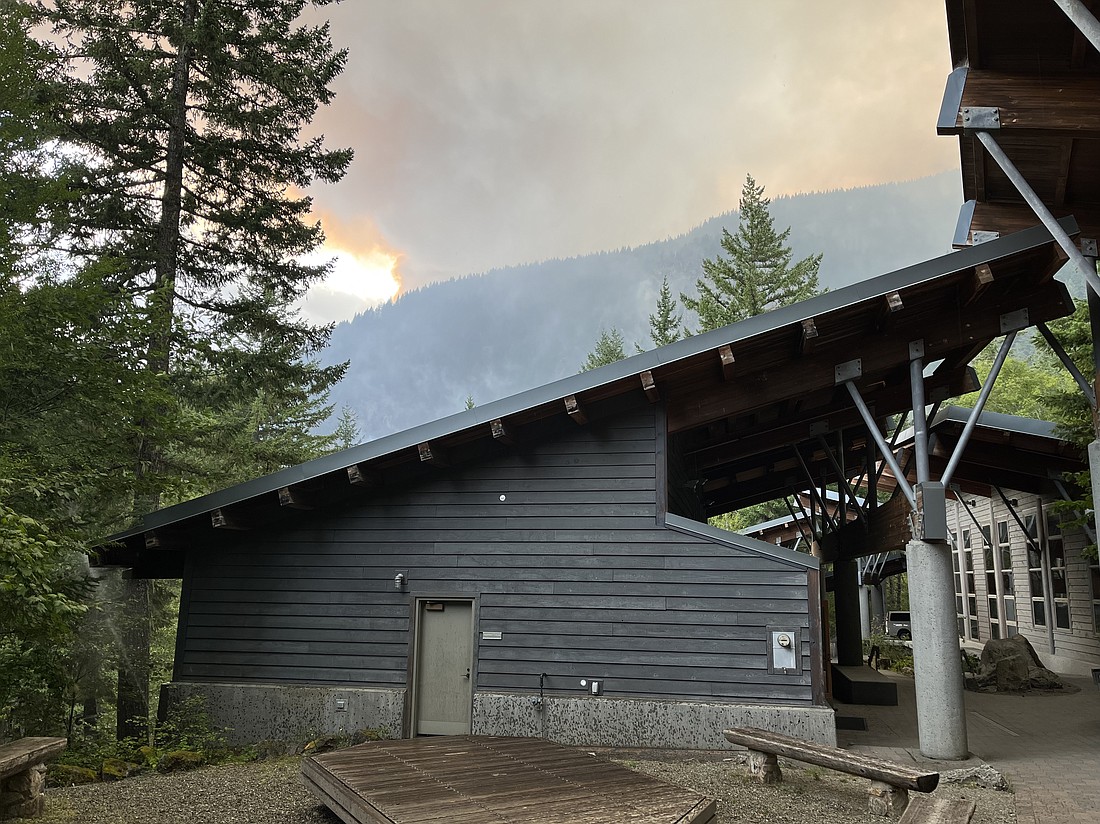 ---
---
The North Cascades Institute confirmed Friday, Aug. 25 it has canceled all on-site Environmental Learning Center (ELC) programs for the rest of the year due to the ongoing Sourdough Fire.
The ELC has been a staple of environmental education for the local community since 2004, featuring on-site programs for families, accommodations for retreats, Skagit Tours and Mountain School — all of which have been canceled until 2024.  
"It was a really complex web of decisions ... the only straightforward path we had was to have to cancel the rest of the learning-center-based programs for the rest of the year," said Christian Martin, the institute's communications and marketing manager. 
The Sourdough Fire started in late July from a lightning strike. It has grown to 6,138 acres and is 25% contained by fire personnel, as of Friday. The perimeter of the fire is estimated to be fully contained by October. 
Originally, the institute had paused all ELC programs through Aug. 21, then Sept. 4, in hope of re-opening for late summer and fall programs, which end in November. Staff were kept in mind when deciding to cancel programs for the rest of the year. Many employees live on-site at the ELC and evacuated in early August. 
"We wanted to give staff, essentially, an opportunity to go find other work for the fall," Martin said. "There's seasonal nature to their teaching environmental education at national parks and other sites around the country." 
Off-site programs such as online courses and the Nature of Writing Speaker Series taking place at Village Books in Bellingham will continue to take place. The institute said it will continue to engage with the community through these and other planned programs located outside of the ELC campus. 
The decision to temporarily cancel all programs is described as "excruciating" in a newsletter announcement from the institute. Safety, logistics and staff accommodations are listed as reasons the board of directors and leadership team made the call.  
"In the summertime we can offer programs that are revenue generators," Martin said. "And that is like our Diablo Lake boat tours, for example, hosting other people's conferences, or there was a wedding that we had to cancel — that was a really hard decision." 
The revenue made from these programs during the summer months helps to pay for Mountain School, an overnight environmental education program for fifth graders during the school year.  
Editor's note: Christian Martin is an occasional contributor to Cascadia Daily News.
This story was updated at 1:50 p.m. Aug. 26, 2023, to reflect the fact that the ELC is operated by multiple organizations — the NCI in partnership with the National Park Service and the City of Seattle.