Track & Field
WWU track standout looks to break record set in 1973
Maurice Woodring prepares for upcoming season after U20 USA championships
August 22, 2023 at 5:00 a.m.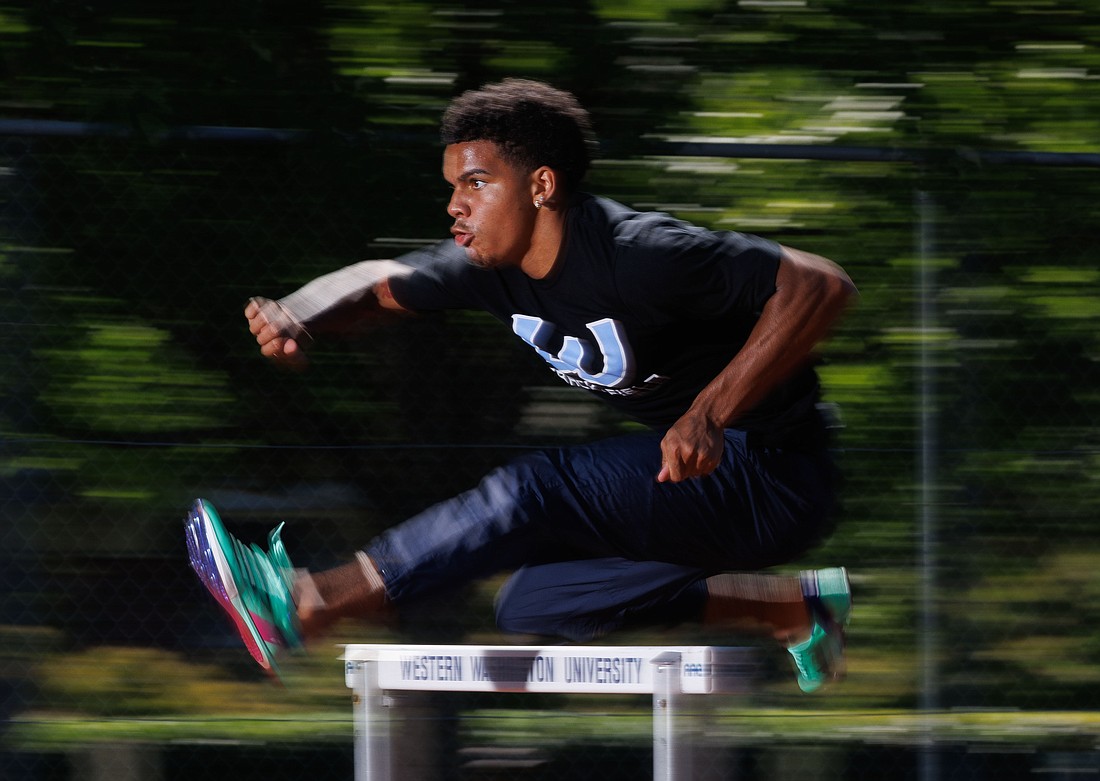 ---
---
Before Maurice Woodring ran his first race for Western Washington University track and field, he wrote that he would win the 400-meter hurdles in the Great Northwest Athletic Conference outdoor championships on his mirror. Although that meet was eight months away at the time, Woodring never questioned those words would come true — and they did. 
After winning the 2023 GNAC outdoor championships in the 400-meter hurdles on May 13 with a personal record of 52.90 seconds — the fourth best in program history — success continued to follow the 19-year-old. He was named the outdoor GNAC Male Freshman of the Year and qualified for the 2023 USA Track and Field U20 Outdoor Championships in Eugene, Oregon. 
Now, Woodring is on a quest to shave off another second or two from his time and usurp the oldest remaining record in Western men's track and field: Mike Vorce's 51.74 seconds in 1973.   
"I'm coming for that, for sure … I'm trying to knock that off the list real soon," Woodring said. "I'm trying to break it and surpass it by a good amount, and I'm definitely capable of doing it. It's in my bag, I just got to reach in and grab it." 
He also has his sights set on qualifying for nationals this year and placing top eight to become an All-American.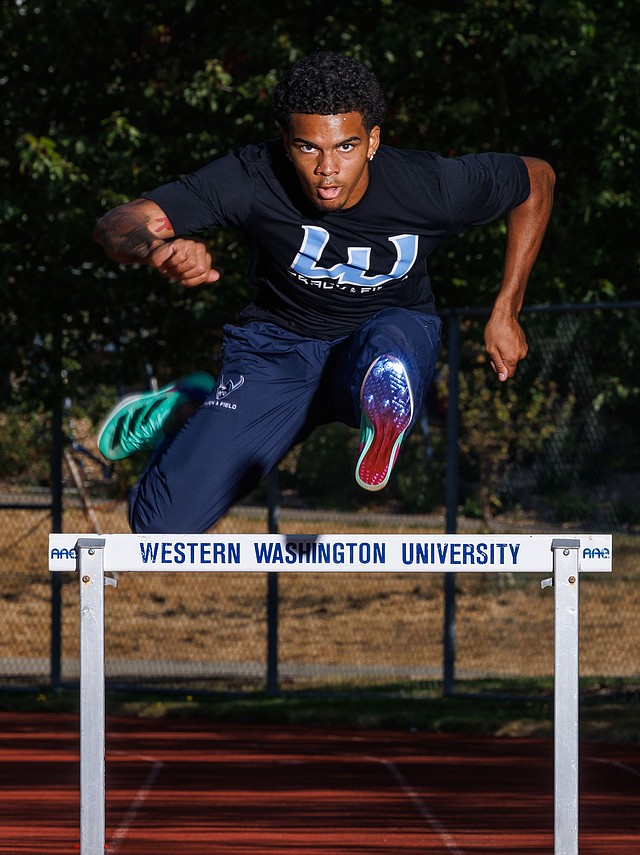 Writing down his goals and manifesting them is nothing new for Woodring. Before his senior season at Puyallup High School, he wrote that he would win state and break the school record for the 300-meter hurdles. Woodring accomplished both goals. Following his prep career, Woodring competed in the USATF National Junior Olympic Championships, placing second in the 400-meter hurdles. 
Working with him for one season, Western head coach Ben Stensland has already witnessed Woodring's heightened motivation firsthand. 
"One of the things that we preach here in our program has been attitude, effort and community," Stensland said. "It was really neat to see a freshman kind of tackle those things and have so many of those things in his nature, and really embody those and show maturity beyond his years." 
Along with the mirror, Woodring keeps a journal and vision board that he uses to put up pictures for motivation and write down goals, both for athletic and personal growth. 
"I'm real big on just believing and manifesting, you know; law of attraction," Woodring said. "You put it into existence, you speak it, you write it down. You wake up, you say those things first thing in the morning, or you say those things right before you go to bed, and then you just start naturally working towards those things and you start recognizing like, 'OK, does this decision put me towards this goal?'"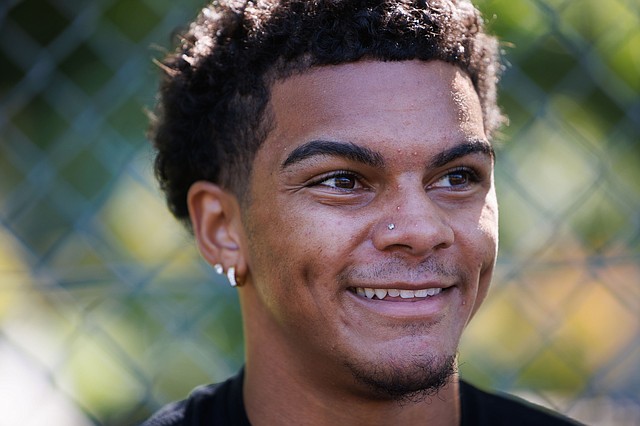 With his early dominance at Western, it seems Woodring was always poised to lead a successful post-secondary athletics career. However, Woodring didn't even plan to go to college, only committing to Western in July 2022, just two months before the start of the school year. 
Woodring started running track in sixth grade but didn't take it seriously until his senior year of high school. Woodring traded football for track after breaking his clavicle and joined GLS Speed, a track and field club team based in Seattle.
The club helped him gain a deeper knowledge of the sport, and he learned to train differently, Woodring said. 
That work translated to Western and the U20 outdoor championships in July. Like his college decision, there was a lot of uncertainty surrounding whether he qualified for the event. Woodring didn't initially realize he qualified, and then later thought he fell out of the qualifying list as the championships approached. The confusion led to him taking four weeks off after the season and then another week off around two weeks before the race.  
Despite missing weeks of training, Woodring placed 11th in the 400-meter hurdles, finishing with a time of 53.28 seconds. 
"I don't think I was in the best shape, but overall, it was great," Woodring said. "The experience itself was once in a lifetime. Being in that environment with the best high schoolers, the best college athletes, some of the best track athletes in the entire world, Olympians, pros, people that are doing what you love to do, was honestly phenomenal."