Fire
Help Maui fire victims: Here are ways you can donate
Organizations are mobilizing to help fire victims in Lahaina
August 13, 2023 at 4:25 p.m.
|
Updated August 21, 2023 at 6:55 p.m.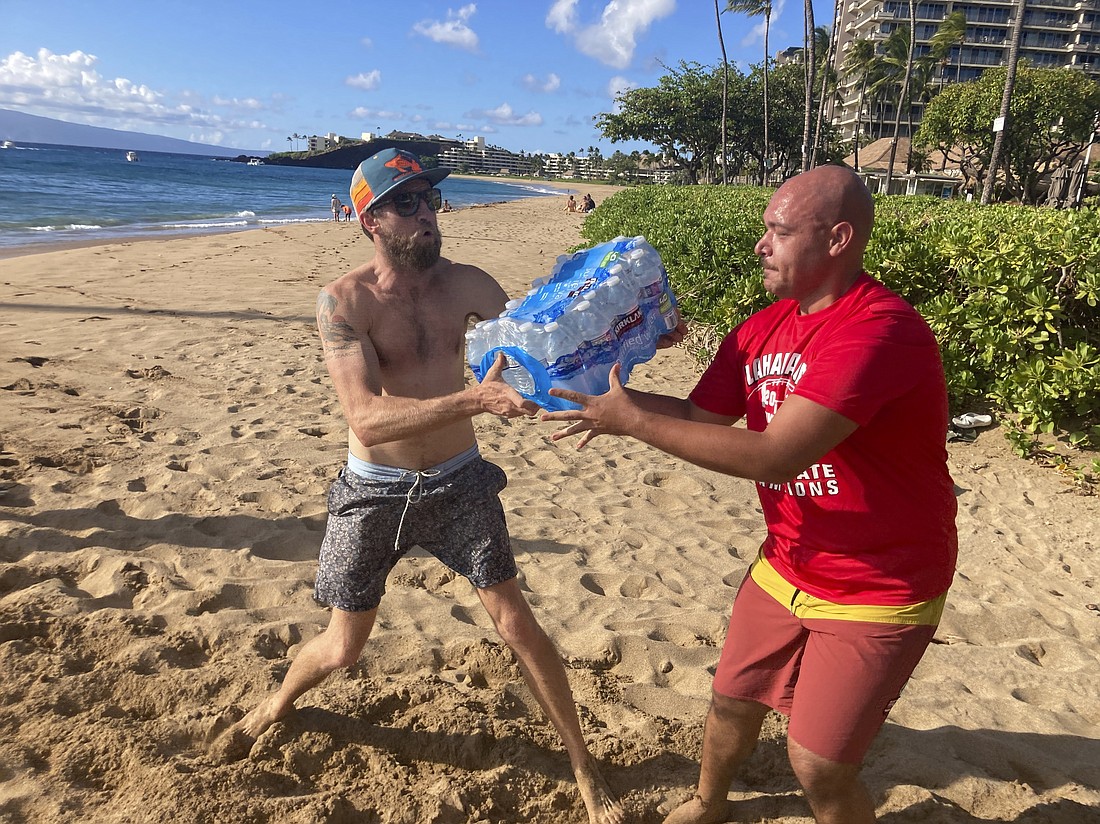 ---
By Courtney Teague, Honolulu Civil Beat
---
Editor's note: This story is being republished with the permission of Honolulu Civil Beat. You can go here for ongoing coverage of the Lahaina fire.
Organizations are mobilizing to help Maui fire victims.
The death toll is at 114 people as of Aug. 21. Thousands were displaced as fires fueled by dry winds from a passing hurricane tore through Lahaina and Kula. 
If you'd like to help recovery efforts, there are several ways that you can pitch in.
Cash donations for Maui fire victims
Here are some organizations accepting donations for emergency efforts. Links attached to the organization names below will take you directly to donation checkout pages.
Hawaii Community Foundation Maui Strong fund: Focusing on rapid response and working with local nonprofits to understand community needs. More details.
Maui Food Bank: Collecting and distributing food to help the hungry in Maui County. 
Maui United Way: Providing direct relief to families and nonprofits. More details.
The Salvation Army Hawaiian and Pacific Islands Division: Providing food and resources for evacuees. 
Public Schools of Hawaii Foundation: Partnering with the state Department of Education to support school communities in West Maui through Oct. 1. 
Council for Native Hawaiian Advancement: Matching up to $1.5 million in donations for Maui fire victims as of Friday evening. 
Maui Humane Society: Supporting shelters for displaced people and animals, and caring for injured animals. More details.
World Central Kitchen: Providing meals to people in need by partnering with local organizations. 
River of Life Mission: Providing coffee and stuffed animals to shelters. More details.
Avoid scams
The state Attorney General's office urged caution when choosing where to send their money and donations.
"I know that the people of Hawaii will come to the aid of our families, neighbors and communities," says Attorney General Lopez. "We are already seeing various fundraising efforts being promoted on social media platforms and online. In moments of crisis, we all must be extra vigilant against bad actors who try to take advantage of people's goodwill."
Before making a donation, the AG advised in a news release Wednesday to keep the following tips in mind:
Donate to trusted, well-known charities. Beware of scammers who create fake charities during natural disasters. Always verify a charity's legitimacy through its official website. If someone is fundraising on behalf of a charity you are familiar with, the best practice is to donate directly to that charity.
Verify that the charity is legitimate. Any charity that solicits donation in Hawaii must be registered with the Department of the Attorney General, and its status can be verified there. There are also a number of independent online sources you can use to verify that a charity is legitimate, including the following:
• IRS Tax Exempt Organization Search: apps.irs.gov/app/eos
• Charity Navigator: charitynavigator.org
• DCCA Business Search: hbe.ehawaii.gov/documents/search.html
Honolulu Civil Beat is a nonprofit newsroom launched in 2010.