Faces in the Crowd
Dane Siegfried: Sehome High School baseball coach
CDN's weekly community profile
April 21, 2023 at 5:00 a.m.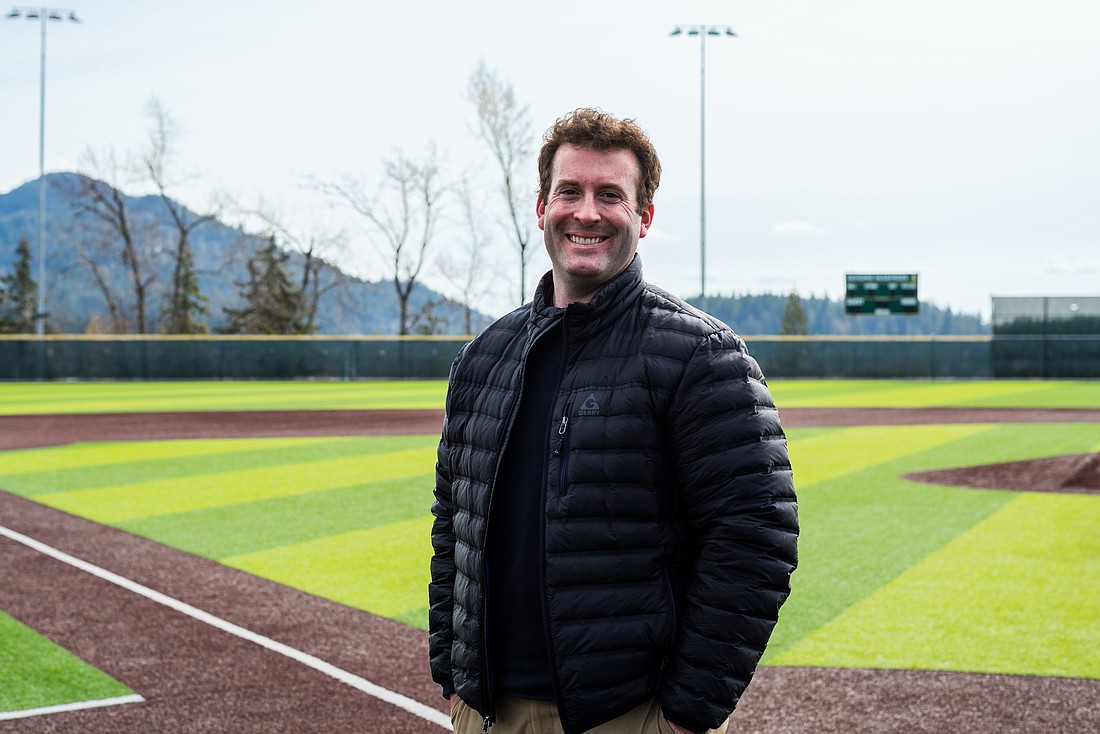 ---
---
Dane Siegfried
Age: 32
City: Bellingham
Lived here for: 30 years; lived in Colorado for two during graduate school.
Originally from: Bellingham
Notable: Second-year Sehome baseball coach; operations and climbing wall coordinator at Western Washington University's Wade King Student Recreation Center; former assistant coach; clubhouse coordinator for Bellingham Bells, assisting with offseason training camps; current MBA candidate at Western.
How has your second season coaching at Sehome been going?
We have a great group of kids. We're a little bit on the young side this year — we have three or four freshmen who are playing on our varsity team.
That's the cool thing about high school sports, is you can get 18-year-olds who are full-grown men and 14-, 15-year-olds who are just kind of coming into their own at the high school level.
What's it like balancing school, coaching duties and a full-time job?
The support I have from my supervisors at Western is awesome. We have a lot of athletic-minded people in our administration who definitely support me, which I'm really grateful for.
I just take one class at a time, and it's definitely challenging … I have a lot of support back home too, just with my wife — she supports me in doing all these things. I could definitely not do this without her, because we also have a 3-year-old at home.
You have to think and act more intentionally if you want to succeed in all of them. I just try my best to be present wherever I am in that moment.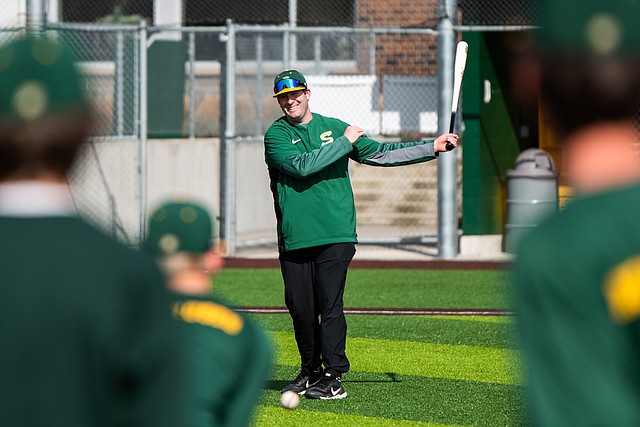 What drives your desire to coach/work with high school and college students all day?
I got so much out of playing high school baseball, that it made me want to go back and create that experience for other people in my community. I'm really grateful that I get to coach at my alma mater because that's a program that means a lot to me, but also [to] a ton of people in our community.
I manage a student staff of 50-plus students, and it's awesome to watch them go from being really kind of a kid when they're freshmen to adults who are going into the real world and pursuing professional opportunities, or whatever's next for them in their life. 
You are currently working on a master's degree in business administration. What does the future hold for you in that field?
I'm really happy working for the university, so hopefully just try to work my way up within campus recreation or somewhere else within the university.
Where does your love of baseball stem from?
I have memories of playing at Forest and Cedar Park … we would go up to Western and do a lap around the tennis courts and we'd find a handful of tennis balls every time and we'd use them as baseballs. That's when I really fell in love with it.
What do you like to do when you're not coaching, working or doing school? 
I spend time with my family … I try to stay pretty active, I do triathlons during the summer, so I have fun training for those. I like golfing with my buddies, going to [University of Washington] Husky games, and I snowboard when I get a chance.
"Faces in the Crowd" is published weekly in print on Wednesdays and online Fridays. Have a suggestion for a "Faces in the Crowd" subject? Email us at newstips@cascadiadaily.com.