Environment
Bellingham youth combat climate anxiety through action
Next generation wants a seat at the table
April 20, 2023 at 5:10 a.m.
|
Updated April 20, 2023 at 2:03 p.m.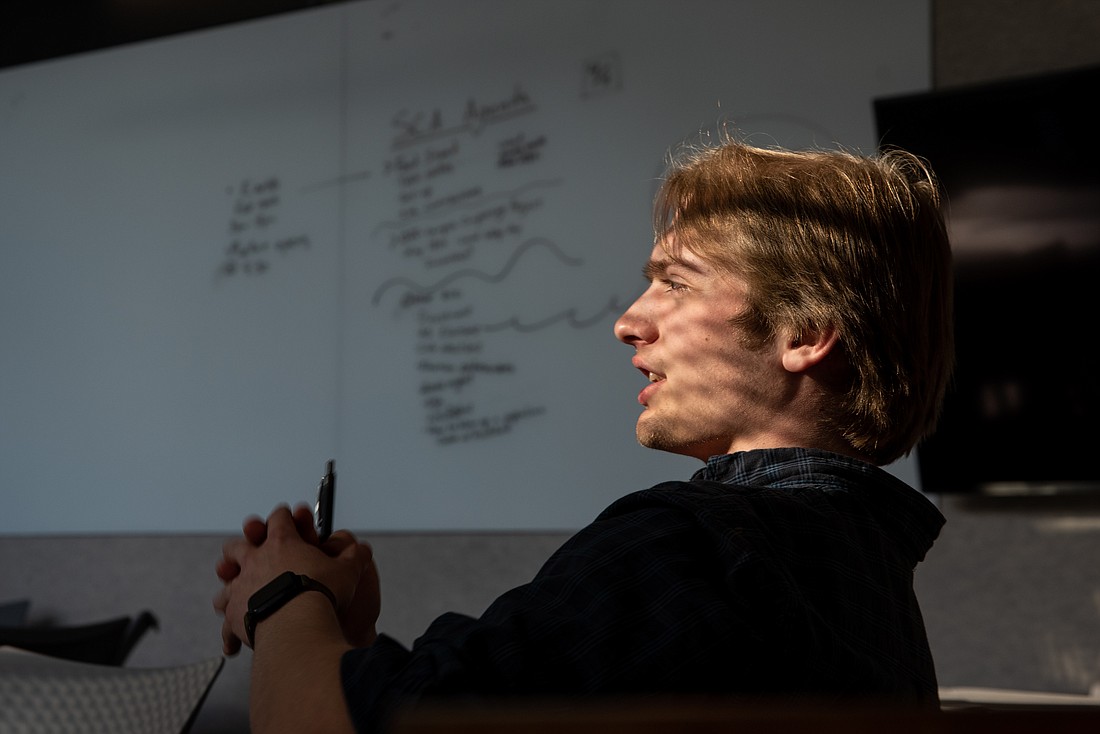 ---
---
In 2013, professor Sarah Jaquette Ray realized her environmental studies students at California State Polytechnic University, Humboldt, had a problem. 
Like many educators, Ray observed a growing number of students struggling with mental health problems stemming from an unexpected source: the climate crisis.  
"I felt like there was a really missing story there about the aspects of climate and contemporary politics and the state of the world that wasn't being included in those conversations about the mental health crisis," Ray said. "When the content is really upsetting, what are the teachers and students supposed to do about that? Nobody was trained in that stuff. And nobody was asking those questions." 
As reports from the Intergovernmental Panel on Climate Change warn of potential "climate catastrophe" and magnified natural disasters become increasingly common, they evoke climate anxiety, as well as environmental and ecological grief, said Kriss Kevorkian, an expert in the study of death and dying. Environmental grief refers to grief over environmental destruction, while ecological grief refers to a disconnect from the natural world. 
Kevorkian and Ray, author of the book "A Field Guide to Climate Anxiety: How to Keep Your Cool on a Warming Planet," are part of a growing group of people that recognize the emotional toll of environmental destruction, especially on youth.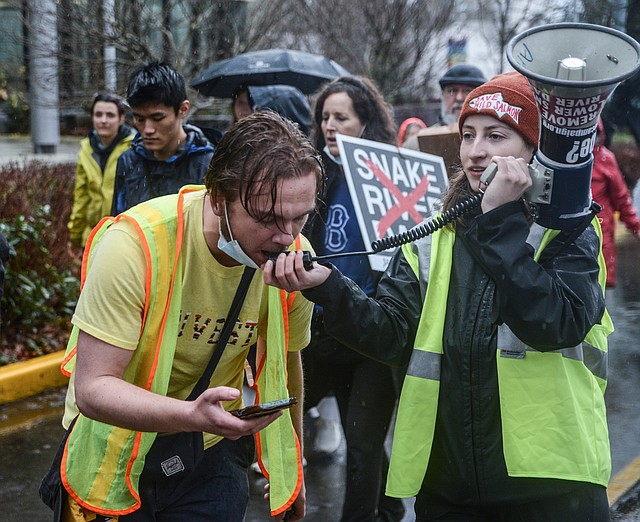 For Bellingham students like Amelia Wermus, climate anxiety is a daily reality. 
"It is hard as I'm growing up and thinking about even just having kids," said Wermus, a senior in Bellingham High School's Environmental Club. "Maybe that's a dream I want, but is that a responsible decision to bring another person into this world, where there's not a lot of hope and we're told 2030 is our point of no return, and we're not doing enough to prevent that? So [it's] scary." 
Students in RE Source's Youth for the Environment and People (YEP) program feel similarly. YEP participant Keira Dalvit noted how difficult it is to watch political leaders make decisions that harm the environment. 
"It's infuriating to see those things happen in front of your eyes," Dalvit said. "It's like, I can't even vote yet, and you're doing all these things that are actually going to make my future worse." 
Rakiya Resterer, another YEP participant, said they feel their generation is expected to fix the climate crisis, but youth often aren't given the voice in politics to easily influence change.  
"I feel like older generations tend to go, 'That is your responsibility,' but we don't have that power yet," Resterer said.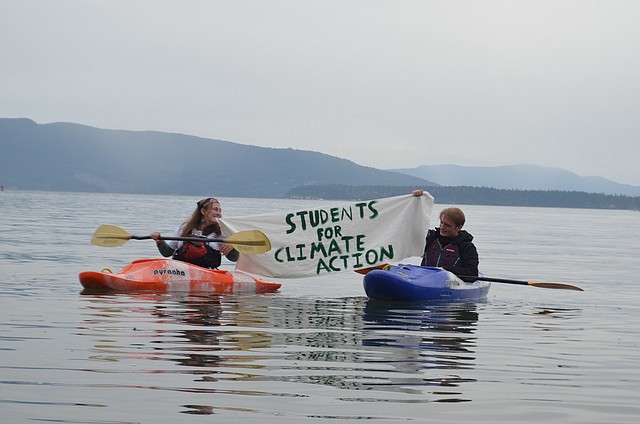 Wermus, Dalvit and Resterer have already taken what Ray considers the first step in contending with climate anxiety: acknowledging it. The story doesn't end there, though.  
One of the best responses to environmental grief and climate anxiety, Kevorkian said, is action.  
"I think a large source of anxiety is rooted in inaction, or feeling as though there's nothing that you can do," said Seddie Leblanc, a member of Western Washington University's Students for Climate Action Club. "So, I think a big part for us in combating climate anxiety is working on the smaller scale of local and community-based issues because there is always something that you can do."  
Western's Students for Climate Action first emerged in April 2022. Lead organizer Liam Pratt recalls the group's first major event last June, when a handful of members piled into a beat-up Subaru and traveled to Olympia to lobby against the Snake River Dams.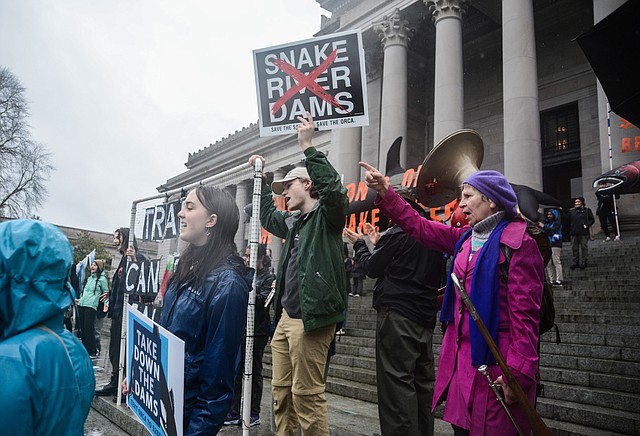 Since then, they've continued to engage in new projects, staging a walkout in January for a global climate strike, discussing strategies to support off-campus composting, and planning a food access table for Western's Earth Week Fair.  
"You've just got to take that emotion and turn it into action," Pratt said. "That's really the only thing you can do. You can't let it consume you." 
Local high schoolers are responding similarly.  
At the Bellingham High School Environmental Club, students have been working to educate their peers on composting and glass and plastic recycling. At YEP, participants recently met to create posters for an upcoming clothing swap aimed at combatting fast fashion. And although this kind of action offers a productive response to climate anxiety, it's not the only helpful response.  
Ray said many emotions can drive change – from fear to anger to hope. The feeling that seems to prompt the most sustainable forward momentum, however, is solidarity. Groups like Students for Climate Action, Bellingham High School Environmental Club and YEP don't just offer outlets for climate action; they offer community.  
"When you have a community where you can talk to people, and you can express how you feel, but also actually do some solid action — it may not actually make a huge difference in the world, but it does make a difference. It's a start," Resterer said.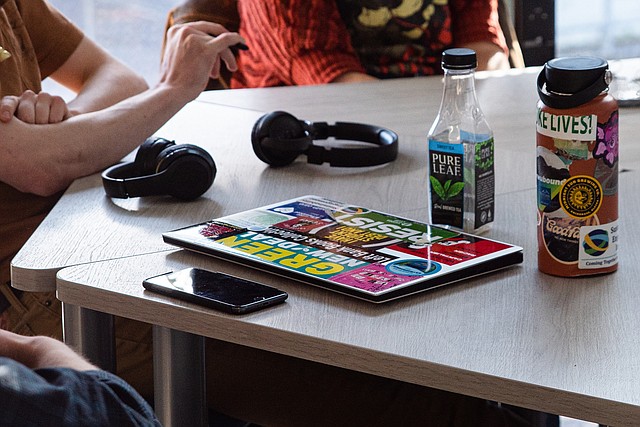 It's also helpful to remember that climate anxiety and environmental grief aren't diagnoses, but emotional responses to the world, Kevorkian said. If anything, they're an indication of care.  
"Give yourself some grace, and acknowledge the fact of how wonderful it is that you're so connected to our world that you are feeling this way," she said.  
This story was updated at 2:03 p.m. April 20.