Housing
Officials break ground on waterfront affordable housing
Millworks also to house child care center
April 14, 2023 at 5:45 p.m.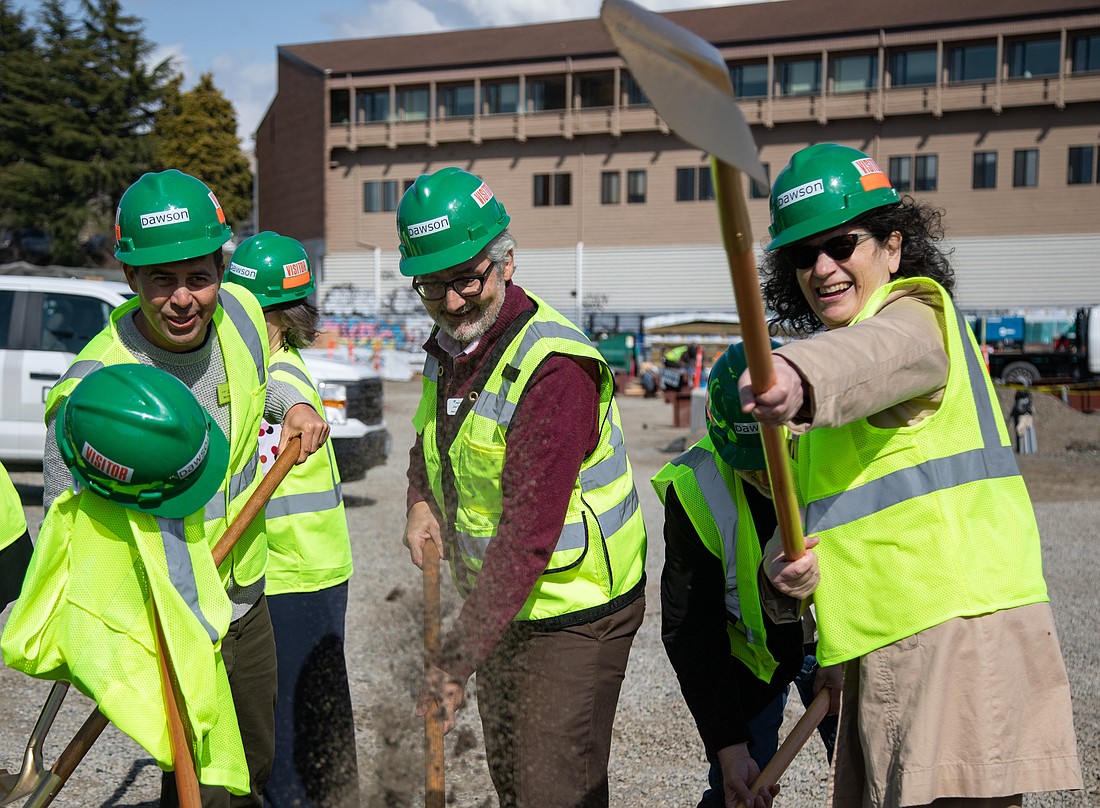 ---
---
Government and nonprofit leaders turned ceremonial shovels under sunny skies at Bellingham's waterfront April 14 to celebrate construction of affordable housing and a child care center.
Representatives from the City of Bellingham, Port of Bellingham, Mercy Housing Northwest, Whatcom Community Foundation and other partners also gathered at the port's container village for complimentary beer and speeches to recognize the significance of the occasion. 
The project known as Millworks, which literally broke ground in late 2022, will bring 83 units of affordable housing to some of the most premium real estate in the city.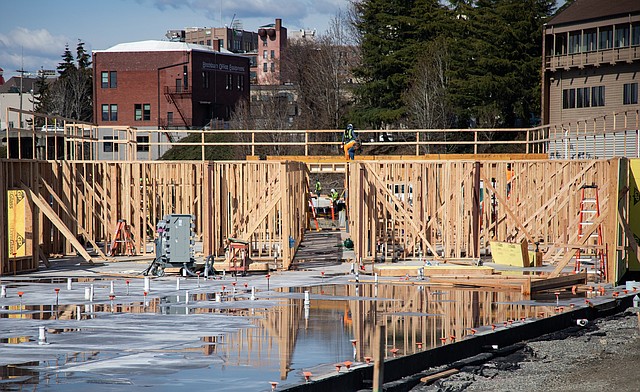 "It's just thrilling to be here … and see the work taking off," Bellingham Mayor Seth Fleetwood told those at Rain or Shine Riviera Club in the container village. "And I think that it's going to be a catalyst. It's precisely what we need, desperately."
Mauri Ingram, CEO of Whatcom Community Foundation, expanded on how Millworks would be a catalyst to "make this part of our city grow in all of the right ways," as the mayor put it.
With Millworks, Ingram said, the foundation sought to "create proximity to employment and amenities, and connect with the surrounding waterfront and central business districts so that both continue to become even more inviting and vibrant."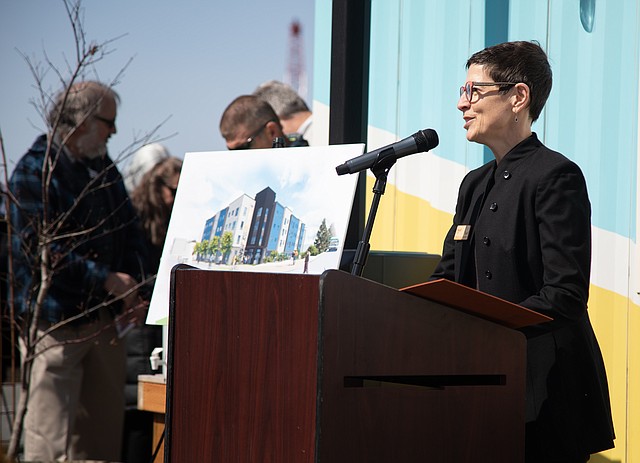 Whatcom Community Foundation helped raise $2.5 million for Millworks, which will include a child care center for 100 children operated by Whatcom Family YMCA. Mercy Housing Northwest will manage the workforce housing in the building, bringing its total inventory of affordable units to 457 in Bellingham and more than 550 across Whatcom County.
Millworks should be ready for occupancy by this time next year.