Profiles
At Calypso Kitchen, Sarah Chan shares meals, culture
PNW Plateful is entrepreneur's latest project
April 12, 2023 at 5:55 a.m.
|
Updated April 14, 2023 at 5:37 p.m.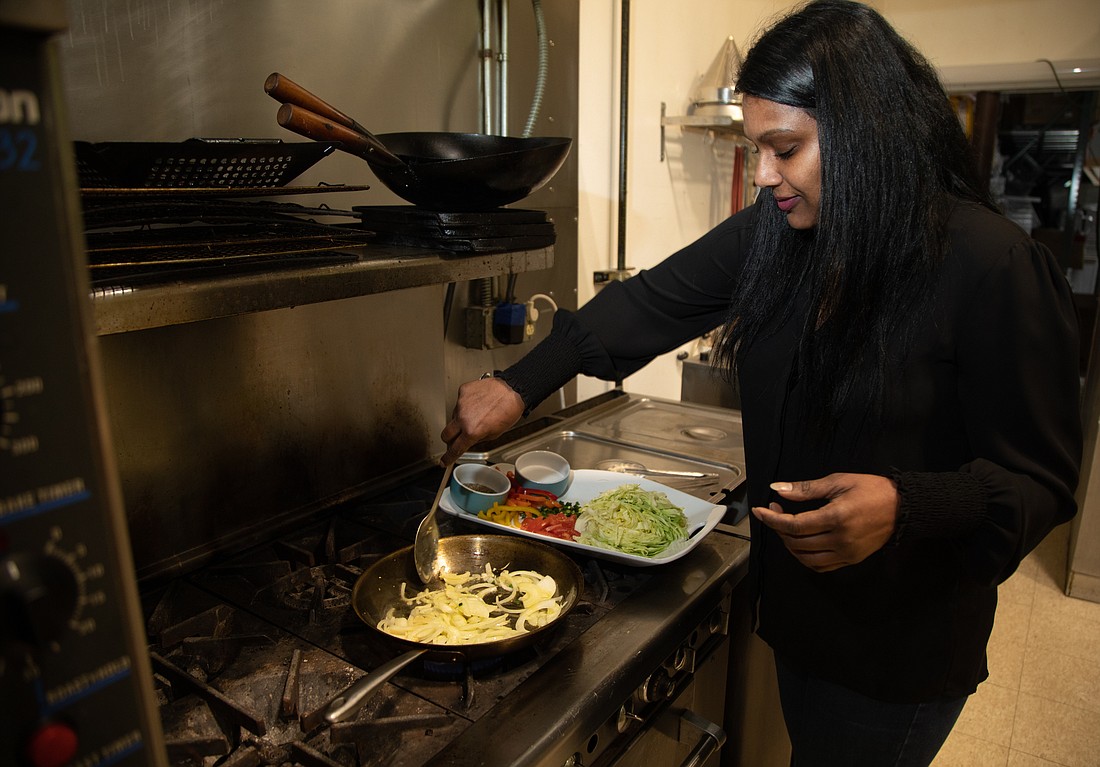 ---
---
When Sarah Chan was growing up in the Caribbean island country of Trinidad and Tobago, she spent countless hours next to the stove standing beside her maternal grandmother, watching her make a variety of dishes. Chan would later replicate them when she moved to Washington state and started teaching cooking classes at her Birch Bay home under the name Calypso Kitchen.
"What I didn't know then is that I was learning every single thing she did," Chan said on a recent morning while getting ready for a busy day at the commercial kitchen space she shares with Salt Pepper & Oil on Bellingham's Hannegan Road. "I didn't go to culinary school, I didn't have any formal training, but I know I can cook well."
These days, Chan, a mother of four, runs a successful catering company featuring Caribbean staples, sells "heat-and-eat" meals and other house-made food and drink products on her website, teaches classes at the commercial kitchen space and at the Community Food Co-op, and was recently granted 501(c)(3) status for her nonprofit, PNW Plateful.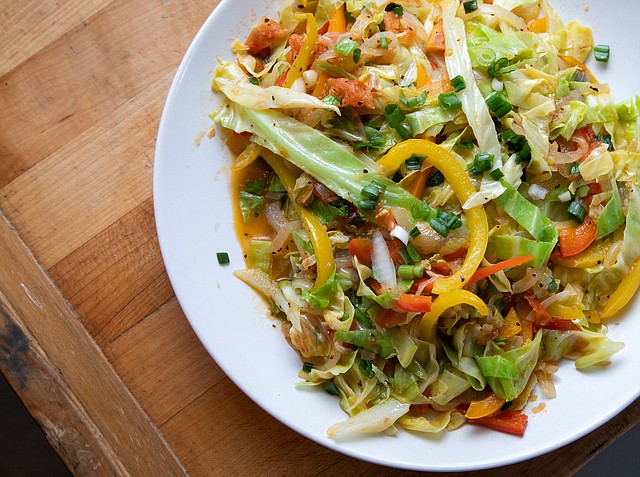 On a weekly basis, PNW Plateful provides approximately 250 individually packaged, scratch-made, healthy and delicious meals — sometimes less, sometimes many more — to individuals, families and entities such as the YWCA, Northwest Youth Services and the Birchwood Food Desert Fighters. Last month, PNW Plateful also delivered its first donations to the Bellingham Food Bank.
But to fully understand how Chan got to where she is now and what drives her, it's necessary to go back in time. Although her paternal grandparents owned an estate in the country where she spent three months of the year, she said her family's wealth came in the form of fresh fruit and crops from the land, not money.
Before she left Trinidad for good in 2006, Chan's entrepreneurial spirit was already making itself known. After graduating from high school and then teaching school for three years, she subsequently owned and operated eight businesses related to a car rental company she had started, but she also delved into real estate and construction.
"It was only the last business I owned before leaving Trinidad that had anything to do with food," Chan said, noting the commercial enterprise, Kitchen Delights, featured a line of pepper sauces based on her grandmother's recipes.
By that time, Chan's personal life had become untenable. When she was granted asylum to the United States, it was due to an abusive relationship. She hasn't been back since.
After spending two years in New York City, Chan relocated to the Pacific Northwest in 2008. She said it hasn't always been easy to be a person of color living in Whatcom County. She's had people tell her to "go back to Canada," ask if she speaks English and even question her ethnicity — which she describes as being multi-racial.
"In the Caribbean, in Trinidad, we are very mixed, very diverse, she said. "Not just ethnicity-wise — culturally, religion, everything."
Despite the negative experiences she's had, Chan now calls Bellingham home, and said she's found a community of people to collaborate with, cook for and help grow PNW Plateful.
Chan said the original concept for both Calypso Kitchen and PNW Plateful grew out of her upbringing in Trinidad. Her grandmother and other people she watched and learned from always cooked extra food, and she said the door was always open for those who might be in need of a meal.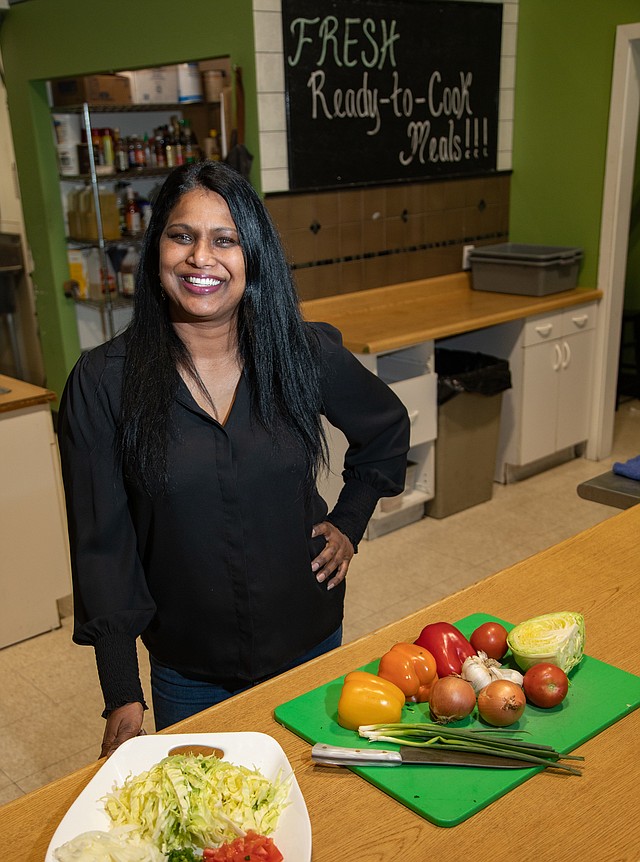 "There are always ways of sharing a meal with families that need it," Chan said. "Before the pandemic, we started providing about 250 individually packaged meals for the homeless community. And it happened that need just grew during the pandemic."
About a year and a half ago, Chan created a board of directors for PNW Plateful, and she said the members have been instrumental in helping her obtain nonprofit status and figure out how to apply for grants that will help it grow (community donations are also welcomed). Going forward, Chan would like to be supplying all of the food banks in Whatcom County with PNW Plateful fare and make even more connections with local farmers and producers than she already does through Calypso Kitchen.
"In growing PNW Plateful, my goal is not self-serving," Chan said. "I'm trying to grow a structure where other people in other communities will see the structure and be able to replicate it, or want to replicate it. I really think the way the people who need access to good, healthy food — we need to change the way they have access."
While PNW Plateful is expanding, Chan said she will continue to cater and teach cooking classes, which often reference her childhood in Trinidad and help open people's eyes to the diversity of food originating in the Caribbean.
At a KISS (Keep it Simple Seafood) cooking demo taking place at noon Saturday, May 20, during the Bellingham Dockside Market at the Fisherman's Pavilion in Squalicum Harbor, find out how to make Caribbean seafood stew with Chan.
While you're there, it's likely you'll learn a thing or two about her — and about the country where she was born.
To find out more about Chan, Calypso Kitchen and PNW Plateful, go to calypso.kitchen. 
This story was updated at 5:37 p.m. on April 14 to recharacterize some elements of the subject's life story at her request.